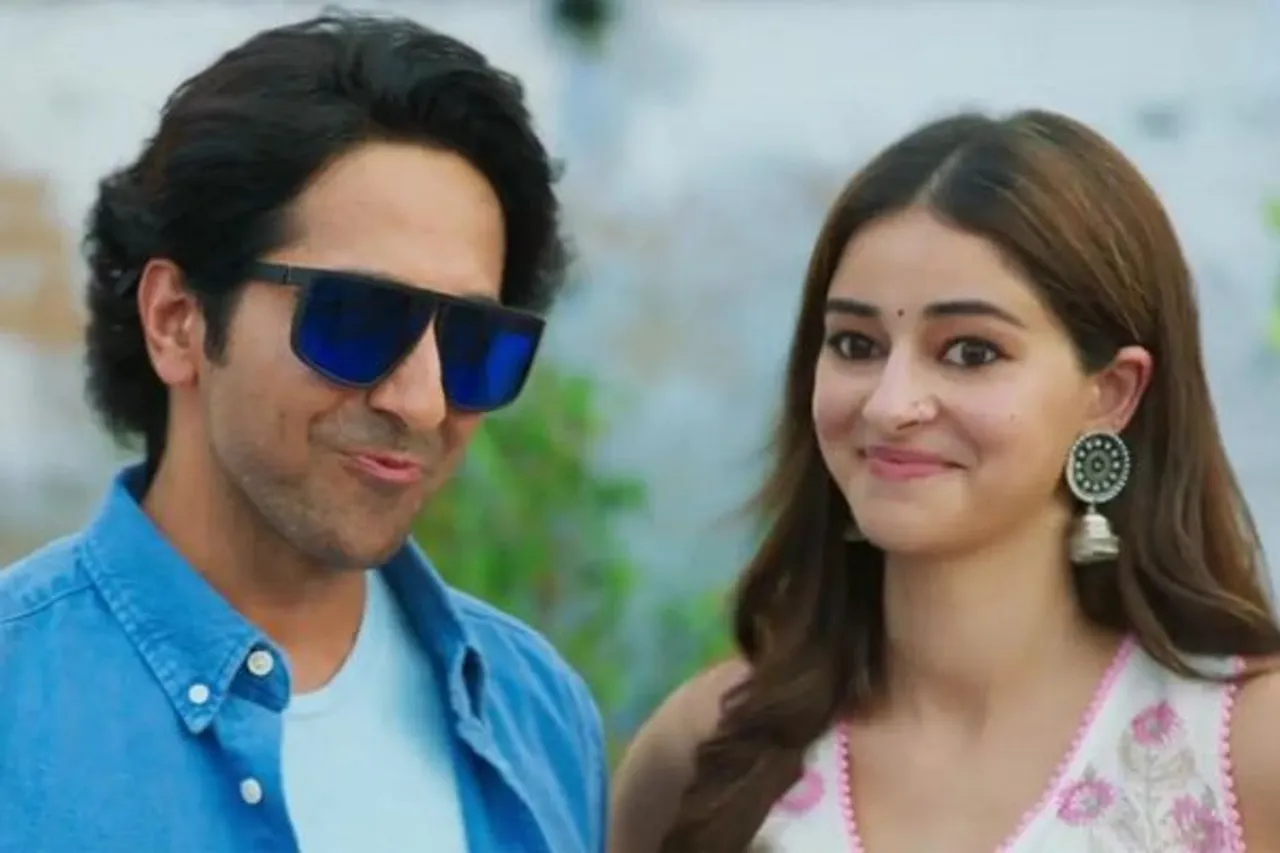 Raaj Shandilya's romedy-drama Dream-Girl-2 under the banner of Balaji Motion Pictures starring Ayushmann Khurrana and Ananya Panday released in theatres today. The plot revolves around the small-town guy Karam struggling with debt in more complex fun ways than others. With punches of satirical comic relief subtly penetrating the social message, Dream Girl 2 looks promising. 
While Ayushmann is committed to giving back-to-back stereotype-breaking hits, what do Netizens think about the film? Let's find out!
A Hit Or A Miss?
Looks like netizens are loving the performance of the cast, while Khurrana seems to be stealing the show again, Ananya is nowhere left behind with praises for her role as Pari in the film. While other strong comedians in the cast outshine, social media users couldn't stop praising Paresh Rawal, calling him astounding. As Seema Pahwa successfully manages to make her presence felt, Manoj Joshi and Annu Kapoor were especially appreciated for balancing line with their one-liners. Rajpal Yadav and Vijay Raaz have also been applauded as social media users described their performance to be taking the audience "by storm" as they are in their "supreme form" and have their separate viewership. 
#VijayRaaz and #RajpalYadav are in supreme form. They take the audience by storm. Both actors have a viewership of their own. In #DreamGirl2 , they are sure to entertain every bit of their fan following. After a long, long time, I critically enjoyed... https://t.co/gACkPduNHx
— Word Street Journal (@the_wordstreet) August 25, 2023
A social media user described the film appreciating its witty dialogues in hilarious situations as a fun entertainer as it will keep the audience laughing from start to finish, calling it a family film. Other social media user appreciated Khurrana in the role of Pooja to be "stealing the show" hitting the right notes of comic relief in small nuances. 
"@ayushmannk once again steals the show with his Pooja avatar. Right from small nuances to hitting the right notes in comic dialogues, the actor shines in every frame of the film" @firstpost gives 3.5/5 to #DreamGirl2 @ananyapandayy @writerraj https://t.co/G7UqOzFN42
— Ayushmann Khurrana Updates | #DreamGirl2 (@AyushmannUpdate) August 25, 2023
'Forced Comedy'
While other social media user criticised the film comparing it with The Kapil Sharma Show with a big budget and more actors in it, another user wrote the film to be a "forced comedy."  One other user called Khurrana is defeated by the complexities of womanhood though comic timing is right.
Most users appreciated the comic relief of the film, some users even criticised the ending monologue of the film calling it "problematic."
#Reviews_Dream_Girl_2 #Rating ⭐⭐⭐
It rides on the acting power of Ayushmann Khurrana and the entire ensemble biggest plus for Dream Girl 2 are the dialogues, and the quirky characters second half of Dream Girl 2 is not so entertaining as many gags fall flat #DG2 pic.twitter.com/Hk9ibpN6N6
— Aniket Patel (@Aniket8795042) August 25, 2023
Well, it is yet too soon to give the verdict on the film whether Pooja is worth giving the ring or not, but with these reviews, we feel you can give this film a chance and find out on your own this weekend. The film is out in theatres and you must go check out. 
---
Suggested reading: 'Not Today's Issue': Ananya Addresses Age Gap With Ayushmann Khurrana