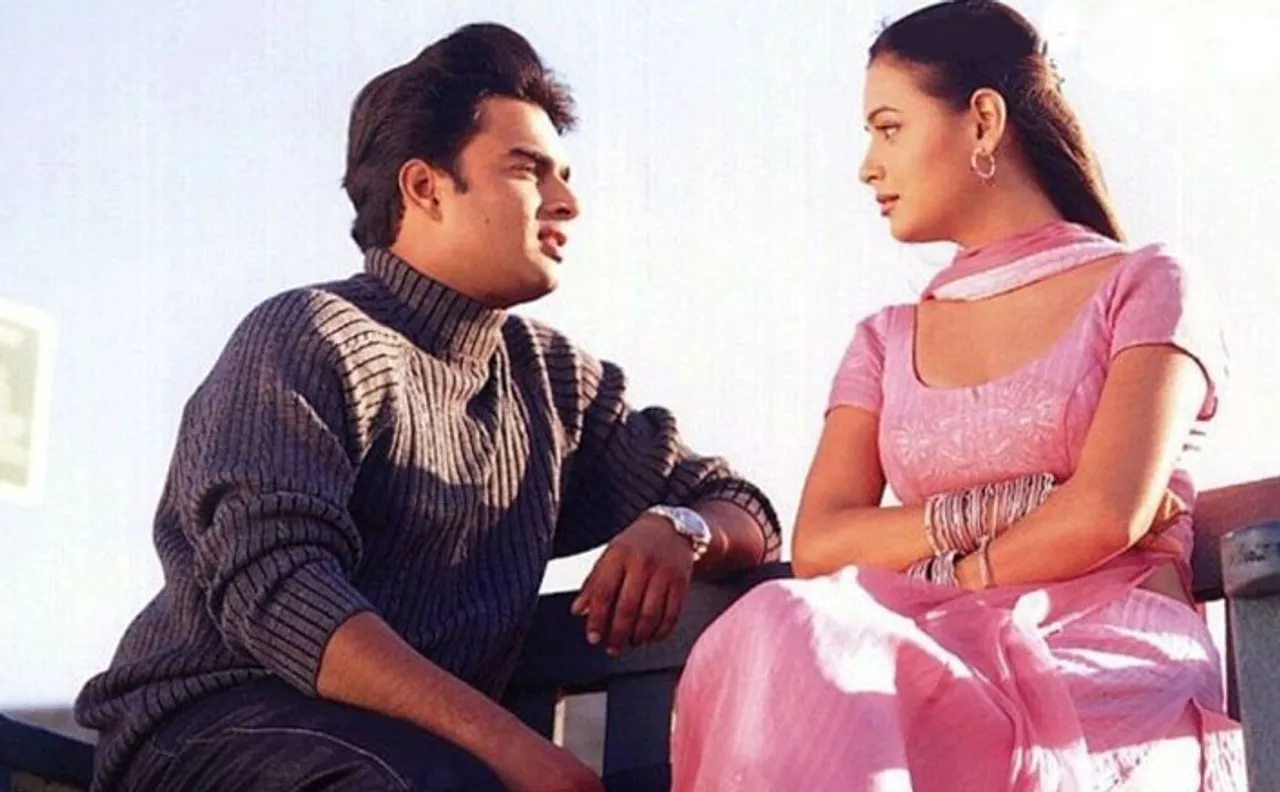 Actor Dia Mirza turns 40. She started at 18 when she was crowned Miss Asia Pacific. She made her film debut in Rehnaa Hai Tere Dil Mein in 2001, opposite R Madhavan, and she hasn't looked back since then. But what makes her a real star, is that she isn't just another celebrity. She is focussed on her cause, her efforts for climate and is selective about the work she does. As a citizen and a feminist she has helped break many stereotypes, from how she conducted her wedding and the way she comes out to support people online. 
Dia Mirza campaigns for environmental protection, wildlife conservation, child welfare, healthcare, and a number of other social causes.
Dia finished second in the Miss India pageant in 2000 along with Lara Dutta and Priyanka Chopra. That same year, all three made history by being crowned Miss Asia Pacific, Miss Universe, and Miss World. 
Mirza, who studied at Ambedkar Open University and graduated with a bachelor's of Arts degree, took up films immediately after her win at the pagaent. 
Her films include Dum, Deewanapan, Tumko Na Bhool Paayenge, Lage Raho Munnabhai, and Salam Mumbai. Manyata Dutt, Sanjay Dutt's wife, was played by Mirza in the biopic Sanju, which reportedly went on to become one of India's highest-grossing films. 
Thappad, which won the Filmfare Award for Best Film in 2020, featured Mirza in a small role. She worked in the ZEE5 web series Kaafir in 2019.  She has additionally worked as a producer on some films.
Mirza is inspiring not just because she is an actor.
Dia Mirza has consistently worked to engage in and promote awareness about a wide range of issues and causes, particularly those concerning the environment and climate change. Some of the famous quotes by her are as follows:- 
"I always consider myself as being part of nature. Hope that people will also realise the same and start protecting the materials that are provided free of cost by Mother Nature."

"My logic is, I need to know from where something is coming from and where it is going."

"I chose to be an artist not a celebrity," Mirza said in an interview with SheThePeople.

"We can easily reduce or eliminate the use of plastic in our daily lives if we want to." For this reason, I'd like to share some of my personal choices, with the hope that they will apply some of them in their own lives. I no longer use plastic earbuds, instead opting for bamboo and cotton earbuds. Regular sanitary napkins, which are mostly made of plastic, have been replaced with biodegradable napkins. I bring my own metal water bottle with me so that I can refill it wherever there is a filter. This has made it easier for me to refuse packaged plastic water bottles."

"We must become more conscious of our consumption. Saying no to single-use plastic items like packaged water, straws, plastic bags, cutlery, and Styrofoam articles can make a big difference."

"In our country, sanitary napkins and diapers pollute the environment to a greater extent, which is why I have stopped using sanitary napkins during periods. If I'm saying this as an actor, it's a big deal because we also promote sanitary napkins. When I receive offers for sanitary napkin promotions, I politely decline."
On being compared to Priyanka Chopra and Lara Dutta
When her comparisons are made with Priyanka Chopra and Lara Dutta, Mirza, gracefully stated, "We are all the result of "what we have chosen for ourselves," as we call it. We can be both liberated and stifled by our own self-perception."
When Dia Mirza broke stereotypes
There are times when the actor emerged publicly to break many stereotypes. At her wedding, she chose to be simple and had a female priest address the ceremonies. 
Female Priest at Dia Mirza's Wedding: Credit Dia's Instagram
 "To be married in this manner was such a privilege and a joy!" Dia expressed her feelings about the experience. "We sincerely hope that this decision will be made by many more couples. It's past time for women to assert their agency, divinity, and power, to redefine what's old and give birth to what's new."
---
Suggested Reading: 
Five Indian Paralympic Sportswomen Who Won Our Hearts In 2021
Who is Miss Excel? Viral Tiktoker Who Gives Tips On How To Use Excel
What to Expect From Ayushmann Khurrana, Vaani Kapoor Starrer Chandigarh Kare Aashiqui
Watch Trending Video Now: