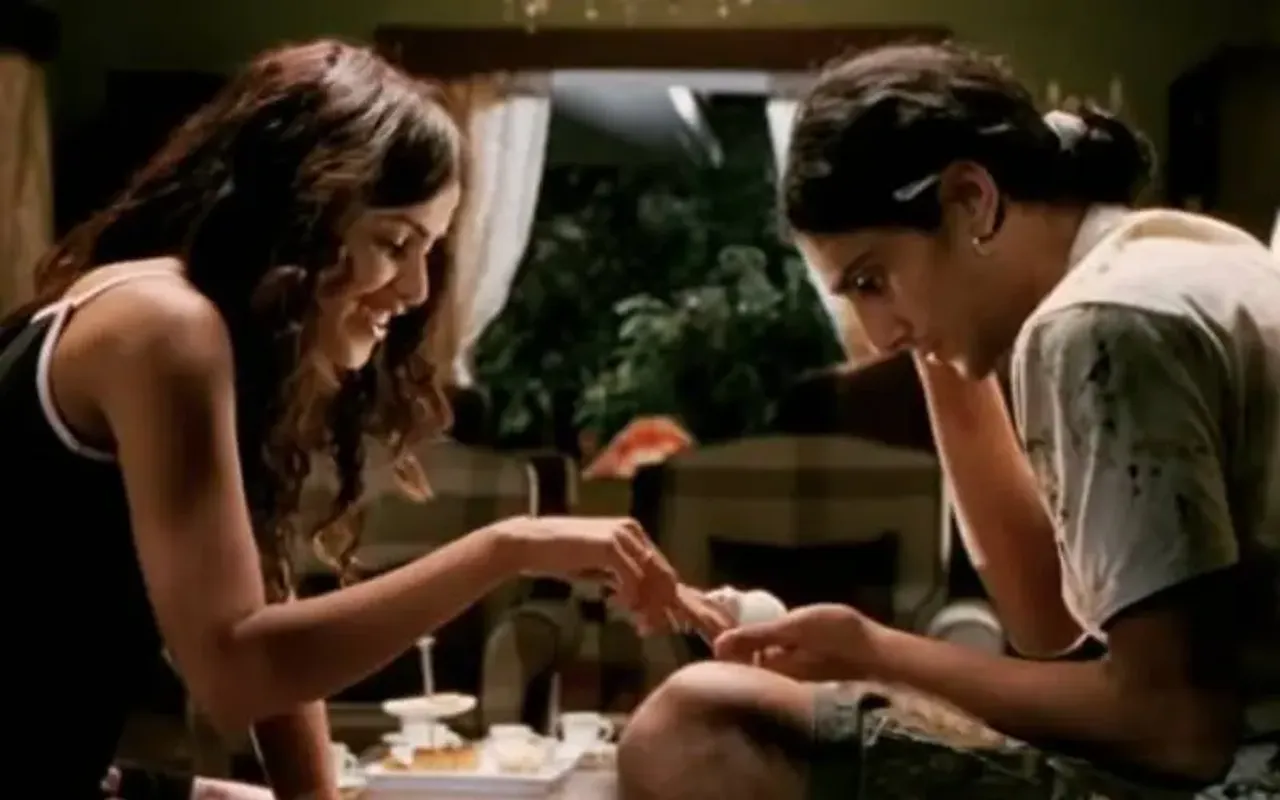 A brother-sister relationship may look like a constant battle between Tom And Jerry during the initial years of life, but they eventually grow up to be best friends. Bollywood has shown us many examples of such brother-sister relationships in its movies which many can identify with in real life. They have each other's back and are each other's pillars of support.
Here Are 6 Bollywood Movies Depicting Beautiful Brother Sister Relationship:
1. Fiza
Fiza directed by Khalid Mohamed starred Karishma Kapoor and had terrorism in Kashmir and the 1993 Mumbai riots as its backdrop. Fiza tries to find her brother Amaan who disappeared in the riots in Mumbai. To find and save her brother Amaan, Fiza goes to any extent she can. Even distance was not able to decrease the love between the two.
Their widowed mother is optimistic that her son is alive. The mother and daughter are always wondering where is Amaan? Fiza refuses to come to terms with that her brother is dead and she makes every possible effort to trace him and find out if Amaan is dead or alive.
2. Sarabjit
In the movie Sarbjit, Aishwarya plays the role of Sarabjit's sister. Sarbjit mistakenly crosses the India-Pakistan border and the Pakistani Army catches him by framing him as an Indian Spy. His sister struggles a lot to get him out. Throughout his journey full of struggles and hardships she stands strong with him and becomes his support system even when parted by borders.
The story is based on the life of Sarbjit's real sister Dalbir Kaur, she does everything she can to get him out of jail. The movie showcases a heart-wrenching tale of a brother and sister and tells us how sisters can love their brothers eternally and both can share a warm bond.
3. Dhanak
Dhanak directed by Nagesh Kukunoor is a beautiful movie about a little girl who is trying to get her brother's eyesight back. The movie showcases the bravery of a 10-years old little girl Pari and her guts to travel alone. She is so dedicated to to her cause. The brother-sister duo travel alone all through the desert. This depicted their beautiful and loving relationship.
After little Pari sees a poster of Shah Rukh Khan promoting eye donation, she takes her visually impaired brother, to his shooting place in Rajasthan, hoping for his treatment.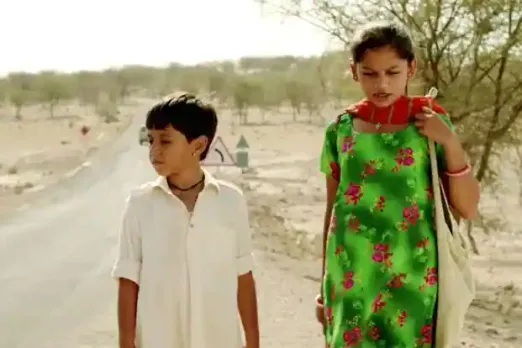 Source: LiveMint
3. Bhaag Milkha Bhaag
In Bhaag Milkha Bhaag, Divya Dutta who plays the role of Milkha's sister is his biggest source of motivation. She supports him against all odds and everyone. Bhaag Milkha Bhaag is stars Farhan Akhtar as Milkha Singh and Divya Dutta as his sister. The movie shows a beautiful story of the precious bond of a brother and sister.
4. Hare Rama Hare Krishna
The movie tells the tale of a brother and sister who gets drifted and badly affected by their parent's separation. The movie shows the story of a brother-sister separated because their parents are not together. The sibling duo is very fond of each other. The son had to go with the mother, and the daughter had to go with her father who then remarries. Some years later the father sends a letter to his son Prashant, that his sister Jasbir has left the home and is staying with hippies. Prashant then finds his sister and finds her to be a drug addict. Prashant tries to get his sister back.
5. Jaane Tu Ya Jaane Na
Jaane Tu Ya Jaane Na shows a very heartwarming relationship between Genelia D'Souza and Prateik Babbar. They have ease and comfort with each other even though they are like chalk and cheese. They understand each other better than anyone else. The movie showed a very pure and honest brother-sister relationship.
The two are always shown fighting in front of their parents, but still are each other's best supporters. Aditi tries to maintain a friendship with her brother even though he is a loner.
6. Dil Dhadakne Do
Dil Dhadakne Do is a story of an elite family and their children. Priyanka Chopra and Ranveer Singh are the Mehra siblings who are always there for each other. There were times when their parents fail to understand them, but the younger Mehras always there to look out for each other. They had each other's back and fought for each other. The audience loved their chemistry as brother and sister.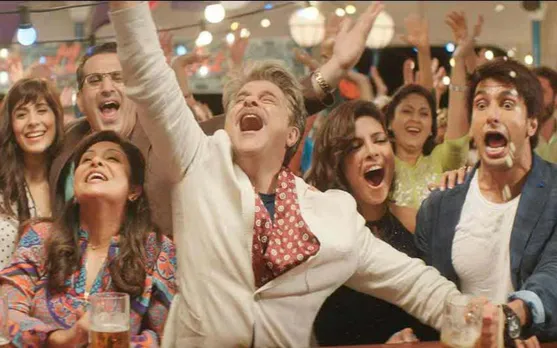 Mehra Family in Dil Dhadakne Do
---
Suggested Reading: Role of elder sisters in protecting brothers from toxic masculinity
---