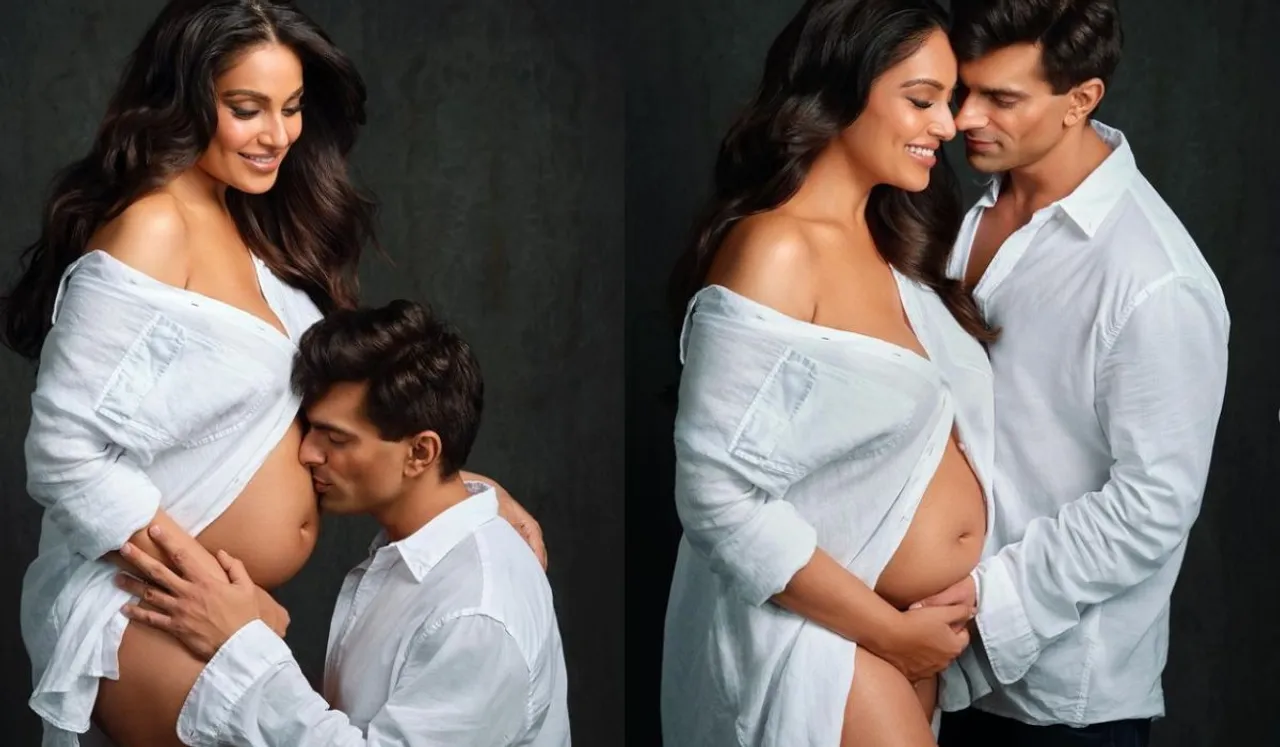 Bipasha Basu recently announced her pregnancy and posted pictures of her flaunting her baby bump beside her husband, Karan Singh Grover. However, it did not go well with the trolls, who did not like Basu exposing her baby bump like that, to which the actor finally reacted.
It has become rather common for moms-to-be to announce their pregnancy with a picture of their baby bump. From actors like Sonam Kapoor, Kareena Kapoor Khan, Anushka Sharma, and Kratika Sengar to the common public, everyone opts for a maternity photoshoot to capture their parenthood journey. Bipasha Basu also similarly announced her pregnancy and posted pictures with her husband and actor Karan Singh Grover kissing her baby bump. However, the trolls started schooling her for showing so much skin and on her 'inadequate' maternity attire.
---
Suggested Readings : Bipasha Basu To Sonam Kapoor: Bollywood Heroines Who Flaunted Their Baby Bumps
---
Bipasha Basu Trolled For Baby Bump
In a recent interview, Bipasha Basu expressed her thoughts on how she felt about the trolls shaming women for flaunting their baby bumps. Basu reportedly said she would focus on the 99% good and positive things rather than the 1% negativity that the trolls spread. She said everyone has an opinion, but that won't change her way of life. "You can't be deciding everything that you do or say on the basis of what people want you to do or say. I lived my life like that. I'm a body-positive person. I believe that you have to love the body you live in." said Basu reportedly.
She also talked about how she always believed in being body positive and that now that she is pregnant, more of her focus is on her body health and keeping it in check. She said, "At this beautiful stage of life when I'm transforming into a mother and my body had changed, I want to celebrate it. I still want to live. I still want to flaunt it. Because this is not going to be there forever. I'd rather focus on the positivity around me and I get a lot of love from fans, media, people from the business and everyone else. I feel overwhelmed with the love and wishes that have come my way."
Bipasha Basu and Karan Singh Grover married in April 2016 after meeting on the sets of Alone and dating for a while. Bipasha had also revealed that she had not been taking up any work as the couple was planning for a baby. However, the plan was dropped when Covid-19 spread.