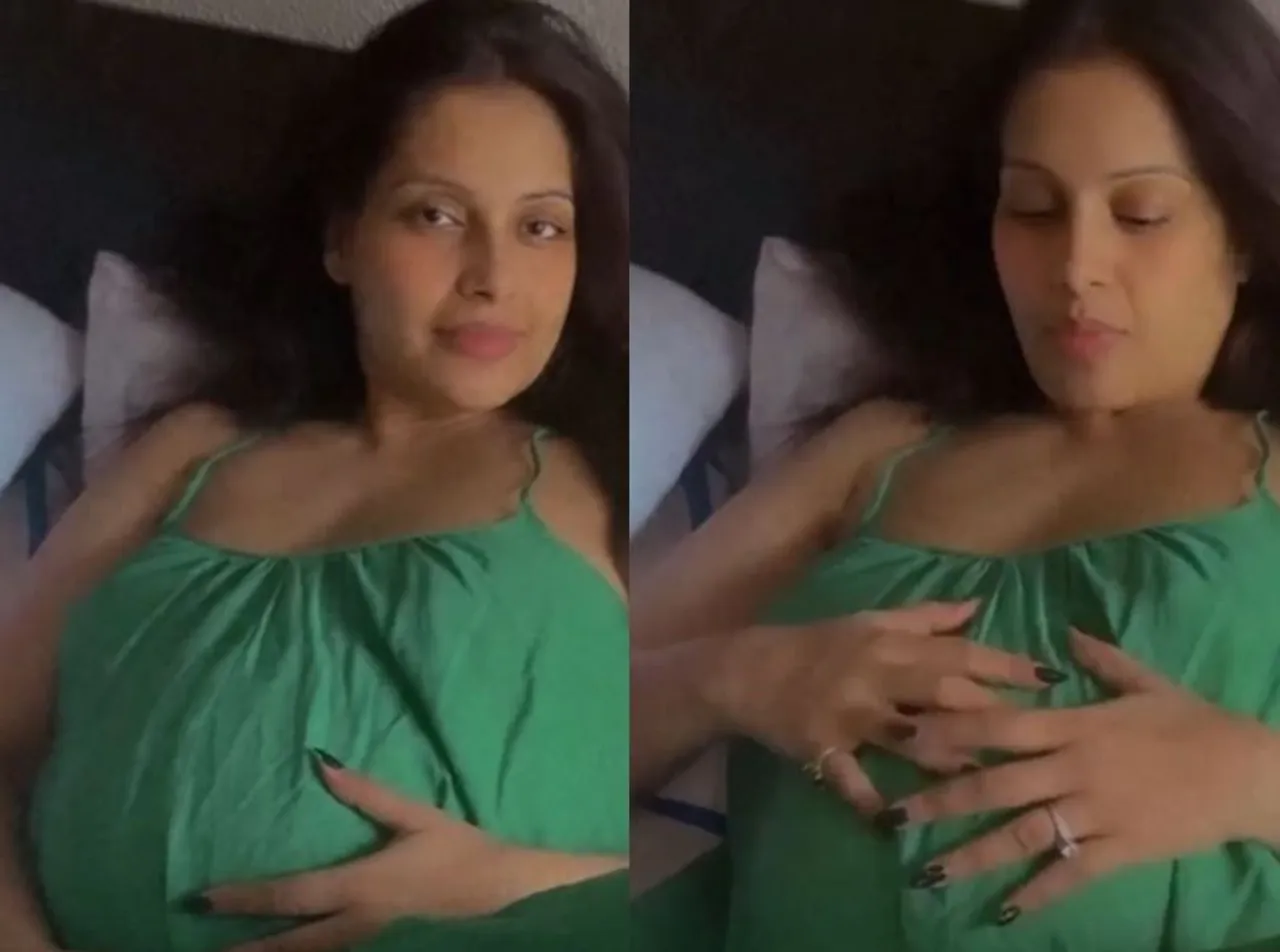 Actor Bipasha Basu recently posted a video of herself flaunting her baby bump in a green dress. Basu and her husband Karan Singh Grover are expecting their first child and have been sharing their journey on social media.
The Dhoom 2 and No Entry star Bipasha Basu announced her pregnancy with her husband Karan Singh Grover on August 16. She had shared photos from her maternity shoot when she announced her pregnancy. Basu shared the video of herself in a green strappy dress smiling as she caressed her baby bump.
Recently, actor Alia Bhatt flaunted her baby bump when she and her husband Ranbir Kapoor made an appearance to promote Brahmastra. The to-be-mother flaunted her baby bump in a short brown dress and posed for the paparazzi. Earlier this week, Bhatt also posted pictures of herself wearing a sheer pink top as she cradled her baby bump.
Bollywood Heroines Baby Bump
Sonam Kapoor
Actor Sonam Kapoor took to social media to share photos of her maternity shoot. Earlier this year, Kapoor and her husband Anand Ahuja announced that they were going to welcome their first child. Kapoor wore a white saree and donned jewellery in the maternity shoot.
Sonam Kapoor shared the maternity photos and wrote in the caption, "Four hands. To raise you the very best we can. Two hearts. That will beat in unison with yours, every step of the way. One family. Who will shower you with love and support? We can't wait to welcome you."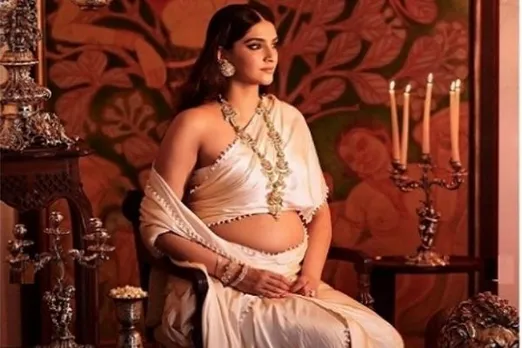 Picture credit: Sonam Kapoor/ Instagram
Kajal Aggarwal
Actor Kajal Aggarwal confirmed that she and her husband Gautham Kitchlu were expecting their first child and gave birth to a baby boy on April 19, 2022. During her pregnancy, Aggarwal shared several photos from her maternity shoot.
On April 9, Aggarwal shared photos and videos of her maternity shoot where she was wearing a pink ruffled dress. She also shared a note on motherhood and described it as beautiful but messy.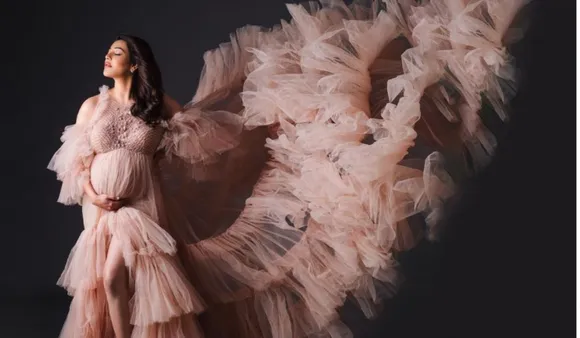 Anushka Sharma
To celebrate International Yoga Day, actor Anushka Sharma shared photos of her yoga journey over the years. The throwback photos featured images of her flaunting her baby bump while she practised yoga. Sharma continued to work out and practise yoga while she was pregnant to stay in shape.
Sharma and her husband Virat Kohli announced that they welcomed their baby girl in January 2021.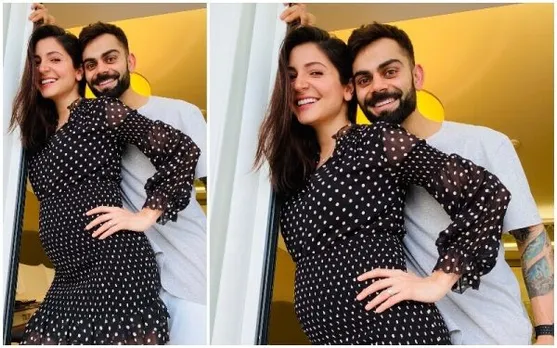 Anushka Sharma and Virat Kohli
---
Suggested Reading: Alia Bhatt Flaunts Baby Bump, Poses With Ranbir Kapoor At Brahmastra's Promotions