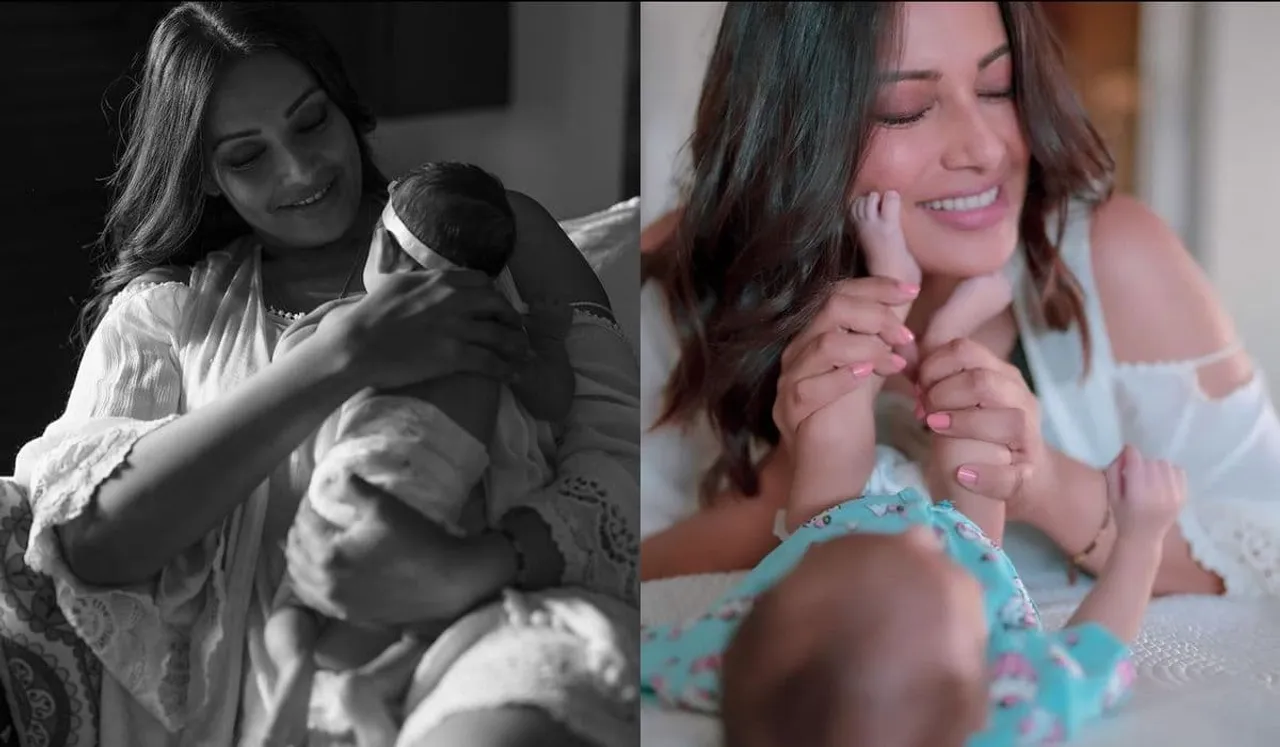 Bipasha Basu has opened up about her daughter Devi being born with a ventricular septal defect. She also explained her decision to not introduce the baby to her family for a few weeks.
In a recent Instagram live session with Neha Dhupia, Bipasha Basu shared a challenging period in her life: the time when her daughter Devi, born to her and Karan Singh Grover, had to undergo a six-hour operation for a ventricular septal defect (VSD). Basu also discussed her initial days after giving birth, revealing that she faced sleepless nights for the first 40 days. 
Bipasha Basu Reveals Daughter Had Heart Surgery
Bipasha Basu revealed that she conceived her daughter, Devi, through IVF. However, she learned about the presence of two holes in Devi's heart just three days after her birth. During the initial 40 days and nights following childbirth, she experienced sleepless nights as she grappled with the situation. Out of those 40 days, her husband, Karan Singh Grover, was away from the city due to work commitments for 15 days, leaving her to handle things alone.
With her family members having viral infections at that time, she chose not to let them meet Devi due to the risk of cold and cough transmission. Basu's protective instincts were at play, leading her to keep a close circle around her daughter despite external concerns about her behaviour.
Wrapping up the Instagram live session, Basu assured us that the situation has improved and Devi has successfully recovered and is in good health. Reflecting on why she decided to speak about her daughter's ventricular septal defect (VSD), she expressed that sharing her experience felt like a weight off her shoulders. 
She revealed that during that challenging period, she felt an intense sense of isolation, something she had never experienced before. It was a phase where she contemplated distancing herself from everyone. Concluding the Instagram live session, Basu reassured that they have now transitioned into a more normal and relaxed routine, allowing them to enjoy simple pleasures like taking Devi on a holiday or letting her play freely with animals at a friend's house. The burden of protecting Devi from respiratory infections has been lifted, and she expressed a deep sense of relief.
Basu also shared how Devi embodies fearlessness in every way. She described her daughter as a curious explorer who is eager to embrace the world around her. She emphasised that confining Devi to the house felt inappropriate given her fascination and fearlessness towards various creatures, from bugs to animals.
Bipasha and Karan introduced Devi to the world on November 12 of the previous year, and it was only a few months ago that they shared her face with their fans.
---
Suggested Reading: Ileana D'Cruz Names Her Baby Boy Koa, Here's What It Means
---