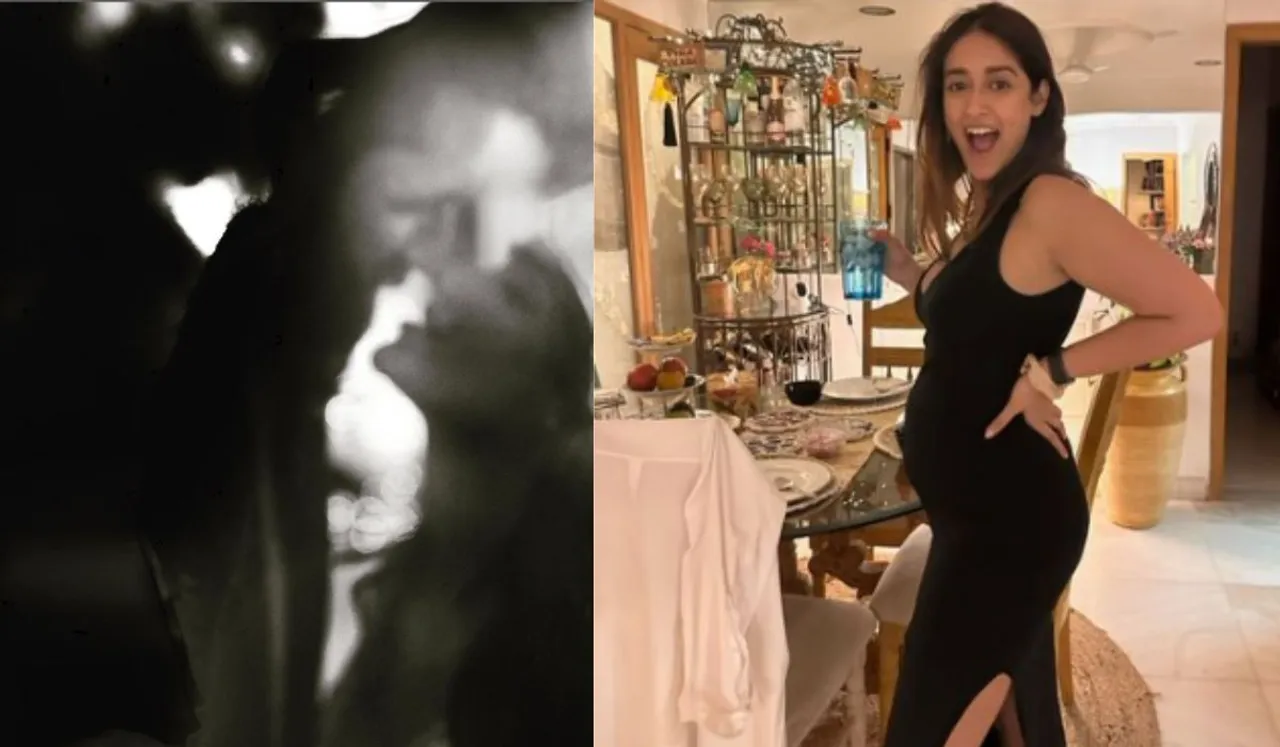 Actor Ileana D'Cruz has officially introduced her firstborn, a baby boy. D'Cruz, who made her pregnancy public in April this year, took to her Instagram  to unveil the very first photograph of her infant, affectionately named Koa Phoenix Dolan.
Announcing the delightful news to her 16.3 million followers, Ileana expressed, "No words could explain how happy we are to welcome our darling boy to the world. Hearts beyond full." Esteemed colleagues from the Bollywood fraternity, including Athiya Shetty, Huma Qureshi, and Nargis Fakhri, extended their warmest wishes to the actor. 
Meaning Of
Koa:
As per thebump.com, the name Koa holds the significance of being a warrior or valiant individual, embodying qualities of bravery, boldness, and fearlessness.
See The Post Here:
Shortly following the actor's announcement about the birth of her son, DNA reported that, based on information obtained from wedding records, the actor got married to Michael Dolan on May 13 this year, which was four weeks prior to her pregnancy revelation on social media.
The article went on to state that during that time frame, Ileana posted an image of herself wearing a white bridal gown in front of an adorned setting. However, it remains uncertain whether the picture was taken at her wedding or during a photoshoot. The specifics of the wedding venue and other particulars remain undisclosed. Similarly, there is limited information available about Michael Dolan apart from the knowledge that he and Ileana have been in a relationship since the previous year.
In the previous month, Ileana D'Cruz shared an initial photograph with her boyfriend. She openly acknowledged that her journey through pregnancy had been an emotionally charged one, yet she looked forward to the impending arrival of their child. She revealed that during times of feeling overwhelmed, her partner provided solace and support, helping her navigate those moments. Expressing gratitude for the pregnancy experience, she considered it an exquisite blessing, a sensation she had never expected to encounter. Ileana marvelled at the sensation of having a life evolving within her, often finding herself awestruck by the prospect of meeting her unborn child.
---
Suggested Reading: "Can Easily Take Care Of Myself:" Samantha On Financial Help Rumours
---