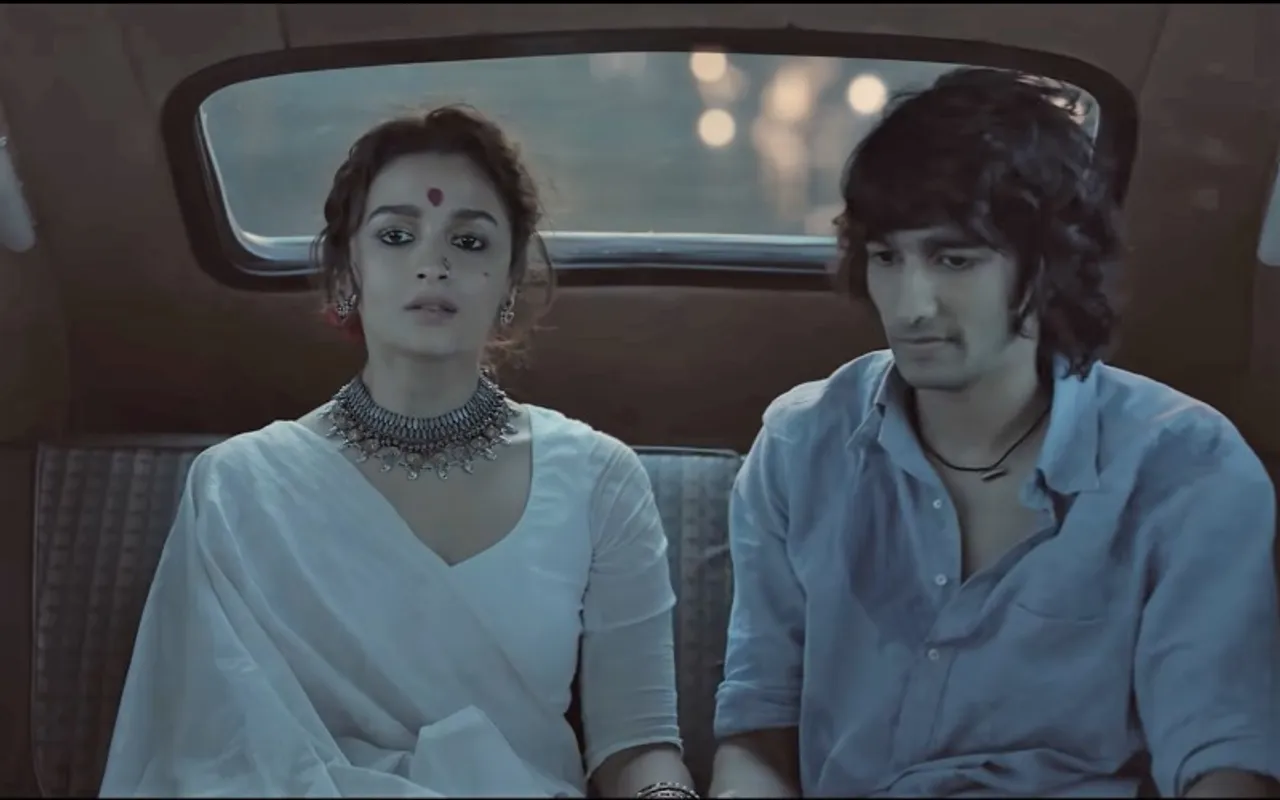 Halfway into 2022, we have witnessed films brimming with a variety of rich genres, and colourful characters. The films include unconventional badass female narratives, slice-of-life tales, and epic period movies. From some surprise hits to shocking snubs, here's a list of our picks for the best films of 2022 so far.
Gangubai Khatiawadi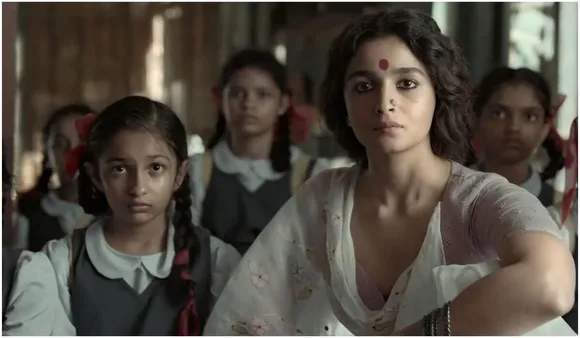 Picture Credit: YouTube screenshot
Sanjay Leela Bhansali's hard-hitting crime drama set in the red light district of 1960s Mumbai, Gangubai Kathiawadi follows the journey of its titular character – sex worker turned madam turned advocate and campaigner Gangu (Alia Bhatt). The film is loosely based on a chapter of Hussain Zaidi and Jane Borges' book Mafia Queens of Mumbai. Cigarettes dangling from her lips, an alcohol bottle held in her arms, and clad in white saree with a big red bindi signifying power, Alia Bhatt's performance is anything but heroic and magnetic.
Suggested Reading: Who Was Gangubai Kathiawadi? The Woman Behind Alia Bhatt's Next
Gehraiyaan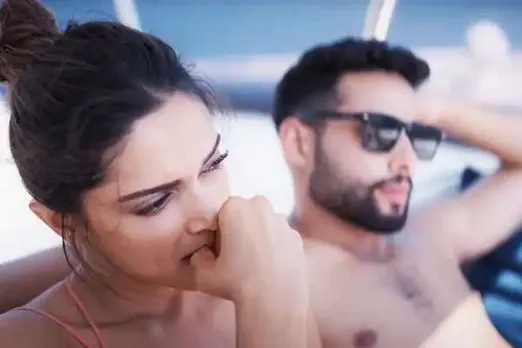 Picture credit: Screengrab from Gehraiyaan trailer
On the surface, Gehraiyaan seems like an unsettling relationship drama, but peel off its layers and it may come across as a power-driven thriller. Starring Deepika Padukone, Siddhant Chaturvedi, Ananya Pandey, and Dhariya Karwa, the film explores the lives of the quartet. Director Shakun Batra lays bare their insecurities, flaws, and unresolved childhood traumas which result in desperation for a better life.
Padukone plays Alisha, a 30-year-old yoga instructor living with her boyfriend Karan (Karwa) in Mumbai. Feeling stuck in love and life, her six-year-long relationship with Karan has gone rusty. Enter Tia (Pandey), her wealthy cousin, and her fiancé Zain (Chaturvedi), with their fancy wedding plans and a fancier yacht. And Alisha's life, which was already susurrating at the seams, blows up.
Badhaai Do
Bhumi Pednekar in a still from Badhaai Do
In an age where Bollywood uses the trope of humour to treat 'serious subjects', especially when it comes to the representation of queer love in mainstream films, Badhaai Do does the same but with so much sensitivity. Here, the humour stings more than it elicits laughs — a feat achieved mostly by its smart dialogues.
Rajkumaar Rao and Bhumi Pednekar play a couple bound by a lavender marriage, undertaken as a marriage of convenience to conceal the socially stigmatised sexual orientation of one or both partners. As they comfortably settle into their blissful cocoons — Suman finds love in Rimjhim (Chum Darang), while Shardul is wooing a lawyer (Gulshan Devaiah) — while the women of their family egg them on to move into parenthood. Extremely sincere in its attempt to explore queer love in India, Badhaai Ho lures you with its sweet intentions even when it falters.
Sharmaji Namkeen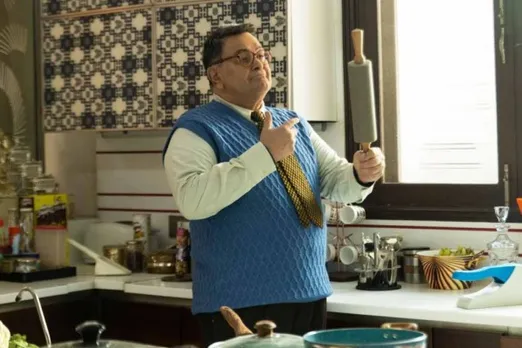 Still from Sharmaji Namkeen
Sharmaji Namkeen is certainly a flavourful swansong for Rishi Kapoor, a sweet and innocent slice-of-life tale told in a simple manner.
Kapoor, who plays the lead character in Sharmaji Namkeen, passed away on April 30, 2020. He shot several scenes for the film, but most remained incomplete, however writer-director Hitesh Bhatia and team decided to take the film as it is and completed it by using another actor, Paresh Rawal.
While the film often switches between Kapoor and Rawal, the transition is smooth and never really seems absurd.
RRR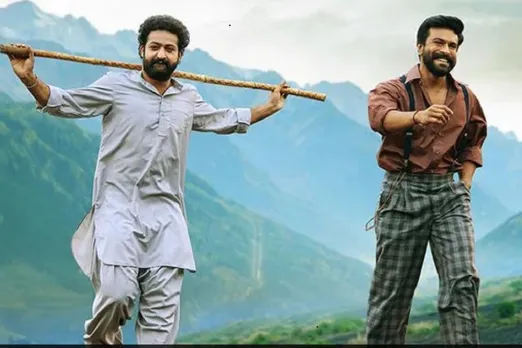 Jr NTR, Ram Charan in a still from RRR
SS Rajamouli's grandiose, maximalist epic is definitely the best film of 2022 with praises pouring in from overseas as well. Set in 1920s India, the film stars Jr NTR as Bheem, a warrior and protector of the Gond tribe who comes to Delhi to rescue a young girl named Malli (Twinkle Sharma) after she is abducted by tyrannical British governor Scott Buxton (Ray Stevenson) and his wife Catherine (Alison Doody). When a regional official warns the Brits about Bheem's mission, Buxton solicits a volunteer, Officer A. Rama Raju (Ram Charan), to apprehend him in exchange for a promotion in the ranks of the state police. The two men cross paths while rescuing a young boy from a train crash, and soon develop a friendship without realising that they're actually adversaries.
Jersey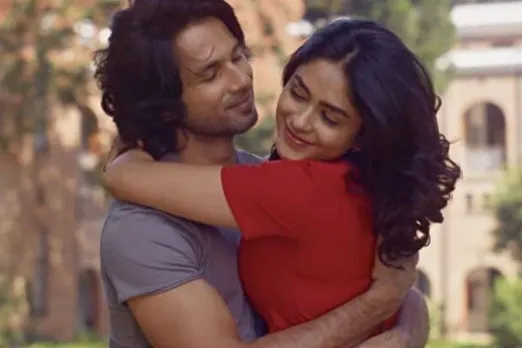 A still from Jersey
A remake of the 2019 Telugu film of the same name, Shahid Kapoor plays a cricket player from Chandigarh who makes the tough decision to try out for the national team ten years after retiring, hoping to earn his son a jersey.
Love Hostel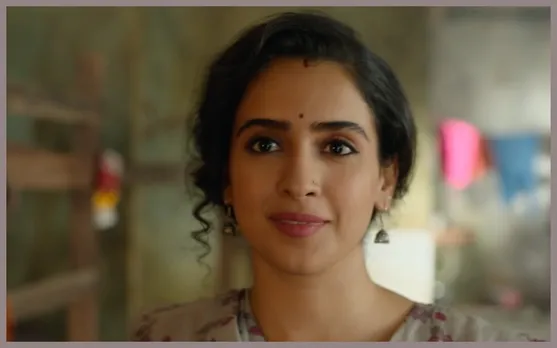 Sanya Malhotra in Love Hostel
Sanya Malhotra and Vikrant Massey play star-crossed lovers from different religions elope and marry in secret, and as a result, find themselves pursued by a relentless mercenary (played by Bobby Deol) who's determined to put an end to their marriage.
Suggested Reading: 'Jalsa' To 'Cobalt Blue': Best Films That Released On OTT You Must Watch