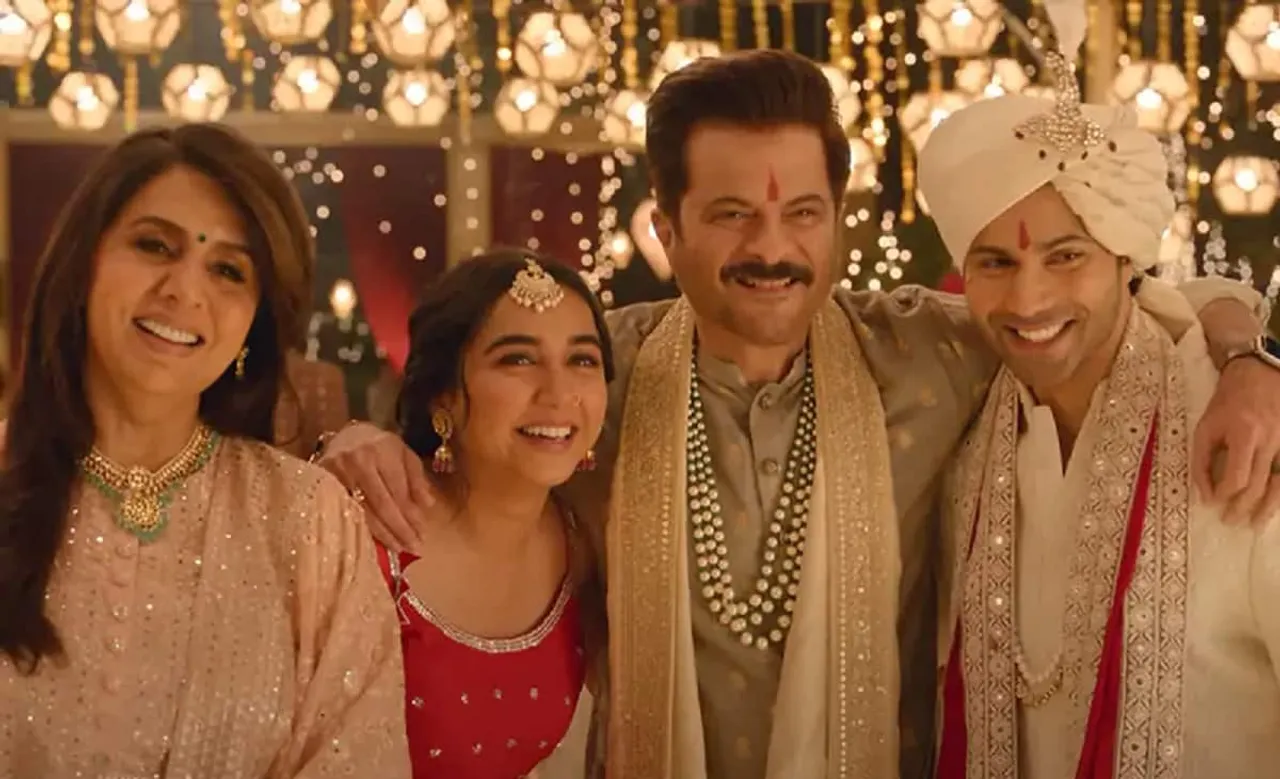 At the start of 2022, Shakun Batra's Gehraiyaan marked by a restrained pitch, spoke about the elusive nature of love, and almost set a tone for upcoming relationship dramas. With collateral actions that defined an ambiguous moral compass, the film almost felt like a coming-of-age moment in terms of infidelity and intimacy.
Months from its release, a new film also from Dharma Productions slate knocks on our screens -- JugJugg Jeeyo. Set in Patiala, the film revolves around two couples, Kuldeep-Naina (Varun Dhawan and Kiara Advani) and Kuku's parents Bhim and Geeta, played by Anil Kapoor and Neetu Kapoor. The opening credits reveal Kuku and Naina settled in Toronto, trapped in an unhappy marriage. Returning home for Kuldeep's sister - Ginny's (Prajakta Koli) wedding, they decide to play the part of a 'happy couple' till the end of the wedding after which they'll announce their divorce. To Kuldeep's surprise, even his father wants to separate from his wife after 35 years of marriage. While the younger ones seem to have fallen out of love, Bhim seeks 'freedom from his nagging spouse' and life with Meera (Tisca Chopra), a Math teacher, who has brought romance back into his life.
---
Suggested Reading:
Monogamy and Infidelity: A Changed Perspective On Modern Relationships
---
JugJugg Jeeyo is marred by animated dinner table discussions, WhatApp jokey humour and half-baked characterisation, for it ends up only scratching the proverbial surface of male entitlement and trivialising male infidelity.
In a bid to make 'divorce' as palatable as possible in the realm of family entertainer, the film hardly says anything meaningful. There are certain scenes that evoke a sense of enlightenment, especially the muffled conversation between Naina and Geeta where they discuss the aftermath of their marriages. But that too gets lost in the sexist banter, an archaic way of looking at 'modern' relationships and fragile male ego story tropes.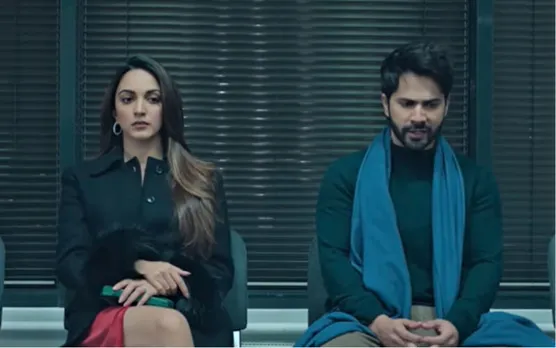 A still from JugJugg Jeeyo.
JugJugg Jeeyo had so much potential to explore complex topics of deception and betrayal in marriage, but it's all played for laughs for the most part. Anil Kapoor's character is portrayed as a blatant selfish man-child where you never get to know why he got swayed towards the other woman. 'Boredom' is what he tells his son in the beginning, his apology at the end is only reiterated because he's alone now, and feels half-hearted. Plenty of time is wasted in telling us that it is not about the late hormonal surge, but there's no discussion on the entrenched patriarchy in father and son. Both desire women who will look after them, their families and be absolute meek and selfless while doing so.
In tone with her character, Neetu doesn't yell, confront or scream throughout the film, in comparison to the rest of the family who resorts to typical Bollywood theatrics to emphasise anguish and fury. Her composed, graceful power comes from her controlled demeanour as she deals with a cheating husband and an indecisive son. After a teary confrontation with her husband's mistress, she silences a flustered Kuku, after he snaps at Naina, with just a few words, "Khabardar Naina se aise baat ki mere saamne (Don't you dare talk to Naina like that in front of me)." Yay for sisterhood!
Her restrain transforms when she takes the plunge and decides on the separation. However, it's Bollywood, and the court resolve is yet again threaded into a cheeky manner when Bhim cheerfully tells Kuku at the end, "Teri ma ko phir se pata lunga." This makes Bhim's character look even more ridiculous and absurd. The scene harkens back to other problematic films like Biwi No.1, No Entry which were also written to induce laughs rather than serious conversations.
Dhawan in a recent interview opened up on JugJugg Jeeyo's messaging and said most Hindi films on infidelity have chauvinistic undertones in the garb of comedy. However, for the dreamy world of the Hindi film industry, we had films like Arth, Ijaazat and, that treated the subject with a progressive and empathetic lens.
JugJugg Jeeyo could have been so much more intuitive but ended up swinging wildly between comedy and gravitas.
Watch the film's trailer ">here