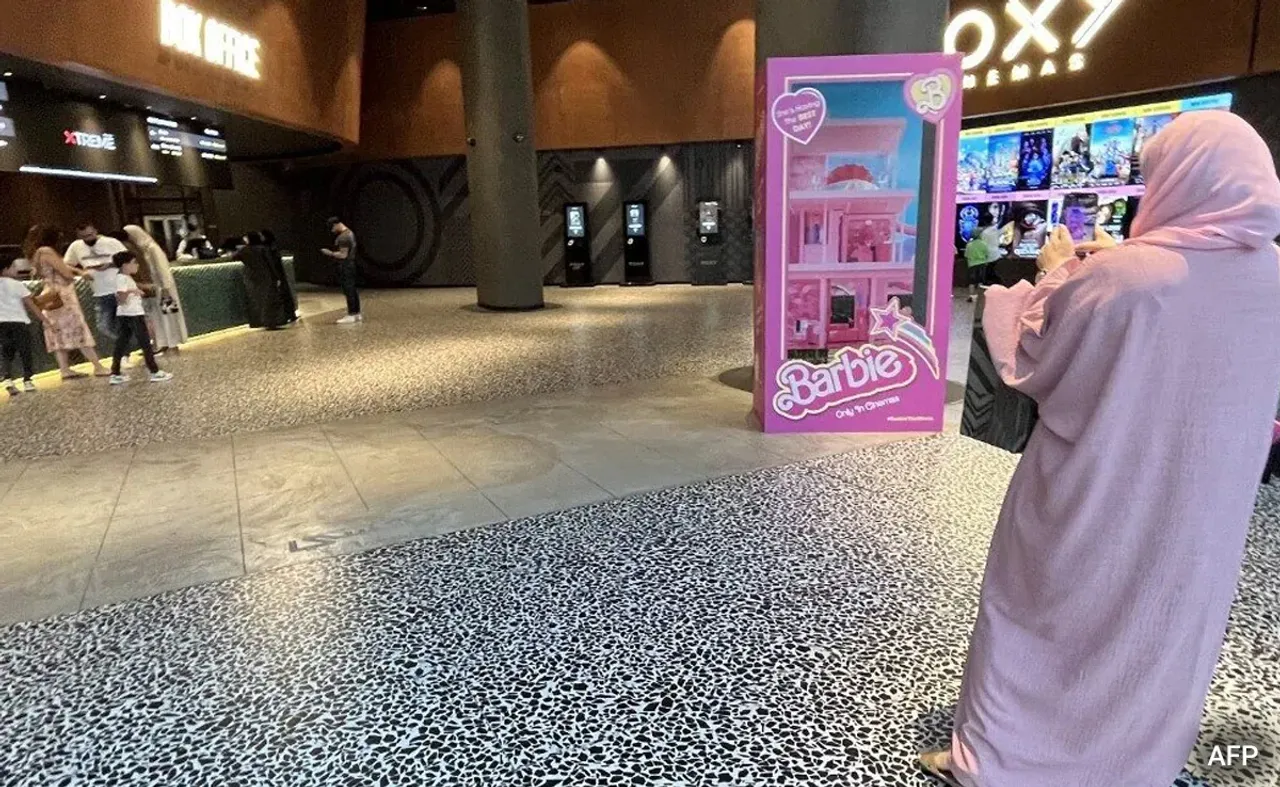 'Barbie,' which currently faces a ban in several Arab nations, is causing a buzz in places like the United Arab Emirates and Saudi Arabia.

Where activities like women driving and going to cinemas were prohibited until 2018, supporters of the film are lining up wearing pink variations of the abaya, the traditional full-covering gown, to watch the popular film. 
Barbie Screens In Middle-East
Upon its release in Saudi Arabia, the United Arab Emirates, and Bahrain last Thursday, the impact of "Barbie" was swift and substantial. The audience hurried to put together ensembles in shades of Barbie pink. Several theatres even arranged over 15 screenings per day.
Women adorned in nails painted in shades of pink, with their hair looking beautiful in pink bows, and draped pink floor-length abayas over their shoulders, gathered for the regional premiere of the movie.
In Dubai, which presents itself as the cosmopolitan hub of the Gulf, movie theatres are decorated with collectibles, and there are photo booths designed to resemble doll boxes. Furthermore, pink popcorn is being provided to viewers who are dressed in coordinated shades.
Generational Change in Arabia
Just eight years ago, there were no movie theaters in Saudi Arabia, let alone ones screening films dealing with patriarchal themes. Women were prohibited from driving, and the religious police patrolled the streets, enforcing strict gender segregation and urging women to be covered from head to toe in black garments.
Even in the present day, despite substantial societal changes, Saudi Arabia remains a country founded on patriarchal principles. According to the law, the ruler of the kingdom must be a male member of the royal family, and although a few women have attained high-level positions, all of Prince Mohammed's cabinet members and closest advisors are men.
Hence, when news circulated throughout the kingdom that the release of 'Barbie' would be delayed, indicating that government censors were likely reviewing it, many Saudis assumed that the movie might be banned altogether or, at the very least, heavily edited. Their expectations were further strengthened by the recent ban on the film in neighboring Kuwait.
---
Suggested Reading: Why Small Businesses Should Be Wary Of Cashing On Barbiemania?