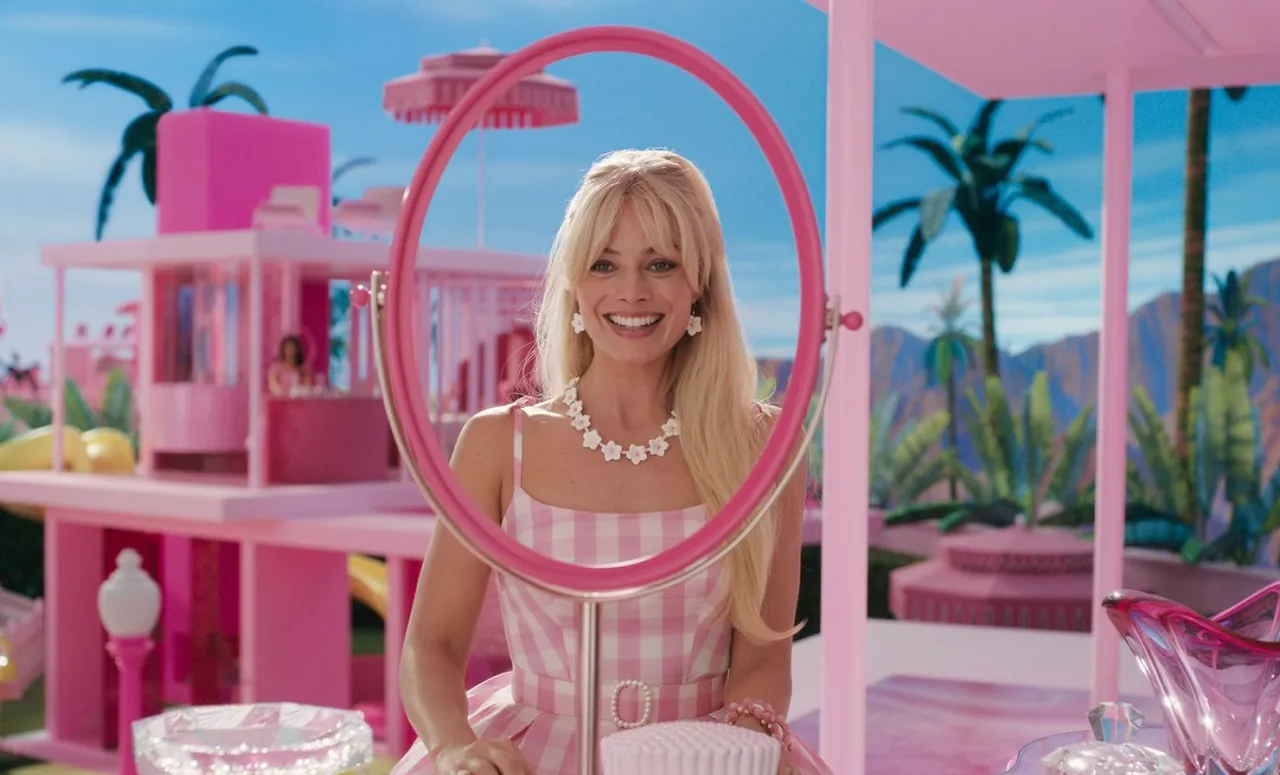 In under four weeks in theatres, Barbie is projected to make 1 billion dollars in ticket sales globally. Greta Gerwig, who directed and co-wrote the film, is set to break the record for highest-grossing film, previously held by Patty Jenkins' 2017 hit "Wonder Woman".
The film's soundtrack, scenes, and characters have become the subject and inspiration for much of the content dominating major social media websites today, with posts about the movie going viral in minutes. 
Starring Margot Robbie in the titular role, the Barbie movie added another $53 million from North American theatres this weekend, and $74 million internationally, bringing its global total to $1.03 billion, according to estimates from Warner Bros Studios this Sunday. Jeff Goldstein and Andrew Cripps, who oversee domestic and international distribution for the studio, said in a joint statement "As distribution chiefs, we're not often rendered speechless by a film's performance, but Barbillion has blown even our most optimistic predictions out of the water." For avid cinema fans, Barbie is another movie in a long line of successes by the director, who has written and directed classics like Lady Bird and 2019's "Little Women." However, Barbie brings renewed attention to Gerwig's commitment to telling stories from the feminine perspective, with much of the adoration for the film being directed at Gerwig herself. 
Greta Gerwig's Career
In making $1 billion, Barbie joins the leagues of other billion-dollar movies, like Black Panther, Titanic, Avatar, and Spiderman: No Way Home. Barbie is the fourth film Gerwig has directed- and the eighth she's written. Having worked as an actress intermittently, Gerwig's first film with her as the director was 2008's Nights and Weekends, which she co-directed (and co-starred with) fellow director Joe Swanberg. Her first major box-office success as a director was the coming-of-age classic Lady Bird, released in 2017. Starring Saoirse Ronan in the titular role, Lady Bird is a prime example of Gerwig's feminist storytelling, focusing on female perspectives and female characters, written for and by women (Gerwig also wrote for the film). 
Her next movie was 2019's Little Women. Based on Louisa May Alcott's classic novel of the same name, Little Women blew both fans and naysayers away with its stunning cinematography, with Gerwig's retelling of the story giving all Little Women fans a new version of an adored classic. It's obvious that Barbie follows in Gerwig's line of female-focused stories, with characters written for women and by women. However, Barbie speaks to more than just female perspectives- it's a stunning insight into girlhood and growing up, and into how the patriarchy has an impact on even the most mundane aspects of our reality. With each movie, Gerwig has outshone herself.
The Future
It's evident that expectations are high for her next film, a live-action remake of Disney's Snow White. Yet, time and time again, Gerwig's skill and dedication to her craft show that she's more than up to the task. In fact, Barbie remains in the top position, with Christopher Nolan's Oppenheimer tied with Teenage Mutant Ninja Turtles, and Meg 2: The Trench. The massive success of Barbie heralds a new beginning of a new age in story-telling, one which hopefully focuses more on diverse perspectives and nuanced stories, with female characters being written for women by women. 
---
Suggested reading: How Growing-Up With Barbie Fueled Ambitions: Women Share Stories