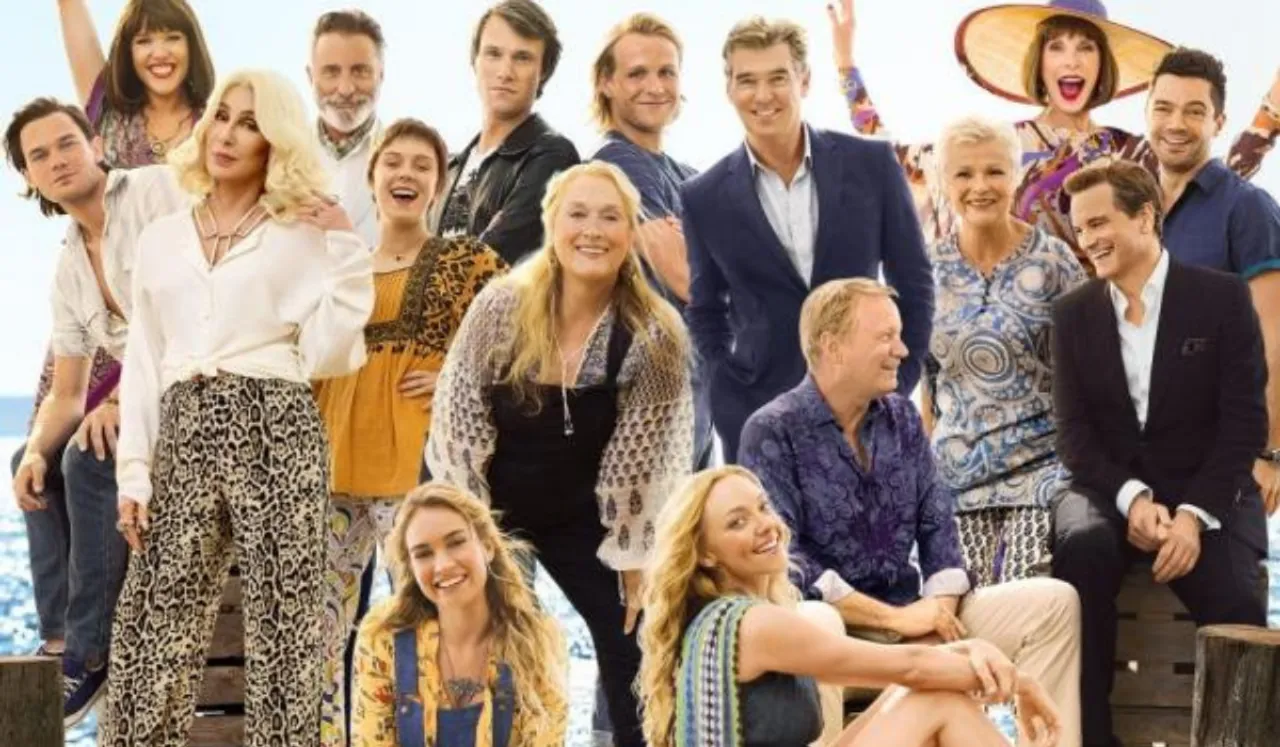 We might be getting a third Mamma Mia! film- but it won't be anytime soon. In Vogue's latest oral history on the movie, the cast and the crew from both Mamma Mia! films stated their desire to see a third movie in the works. Donna Langley, chairman of Universal Pictures, the movie's distributor, kept things a little more vague. 
The movie Mamma Mia! is based on the musical of the same name, by British playwright Catherine Johnson. The musical, along with the movie and its sequel, are notable because of their soundtrack- composed entirely of music by the Swedish pop group ABBA. 
Mamma Mia!
Released in 2008, director Phyllida Lloyd's film Mamma Mia! was released to much fanfare. Starring Meryl Streep as Donna Sheridan, and  Amanda Seyfried as daughter Sophie; the movie, much like the musical, focused on Sophie's search for her father, as she gets closer to her wedding. Reading her mother's diary, she finds that there are three men her single mother might have slept with in the past that could potentially be her biological father- architect Sam (played by Pierce Brosnan), travel writer Bill (played by Stellan Skarsgard), and banker Harry (played by Colin Firth). Likened to Shakespeare's play A Midsummer Night's Dream by Keaton Bell writing for Vogue, the movie is a desire-driven form of a musical comedy of errors- taking place on a Greek island, Sophie tries to figure out who her dad is from the three men she secretly invited to her wedding without her mother finding out. 
The Third Film
In conversation with Vogue, Amanda Seyfried discussed how the third Mamma Mia! film was up in the air as of now. "No one is saying yes, but no one is saying no either," she said. "The powers that be probably cannot afford us to be honest," she continued, alluding to the fact that Mamma Mia!'s success in 2008 catapulted its unknown stars into Hollywood fame and renewed interest in its aging actors, to the point that the cast may be too big for the third film. 
Most of the cast, whilst expressing their desire for a third Mamma Mia! film, also expressed their doubts, with Christine Baranski, Meryl Streep, and Stellan Skarsgard all disussing how they'd be older than they were when they first filmed. Meryl Streep even joked that the third movie would have to be titled "Grandmamma Mia!" if they waited too long.  Gary Goetzman, who produced the sequel, Mamma Mia! Here We Go Again with Judy Craymer, was a little more optimistic, saying that everyone involved was hesitant about the second movie too- "and then it seems like every actor is dying to put on their spandex again."
Suggested Reading: Mamma Mia Cast Sings The Song For You, Lockdown Style