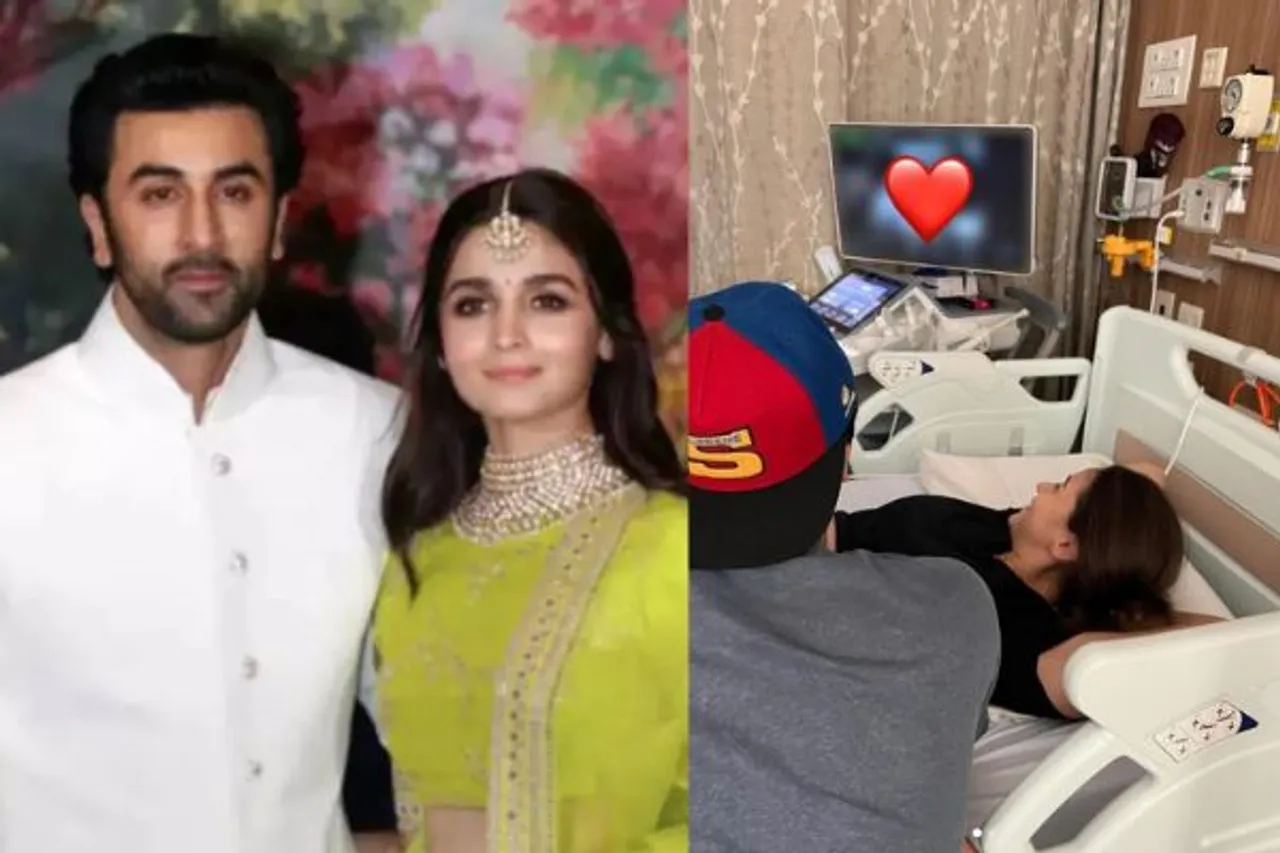 On June 27, actor Alia Bhatt's pregnancy announcement went viral on social media. Bhatt revealed that she and her husband Ranbir Kapoor are expecting their first child.
Bhatt's social media announcement was met with sincere congratulations and the couple has been bombarded by well-wishers. She had married Kapoor on April 14 in Mumbai and revealed that she was pregnant two months later.
Family and friends were quick to congratulate Bhatt and Kapoor after they announced the pregnancy. Bhatt's mother Soni Razdan congratulated the couple and commented "Congratulations Mama and Papa lion". Filmmaker Karan Johar commented, "Heart is bursting" under their viral post and actor Priyanka Chopra also congratulated the couple.
Alia Bhatt Pregnancy Announcement

Alia Bhatt Pregnancy Announcement Normalised Early Pregnancy

Alia Bhatt announced her pregnancy two months after she and Ranbir Kapoor tied the know in Mumbai. In India, the decisions made by women are often critiqued and announcing pregnancies during the early stages of marriage often leads to crass jokes and invasive questions. Bhatt normalised pregnancies in the early stages of marriage and displayed that women don't have to get pregnant at a particular stage for it to be socially acceptable.
Breaking Stereotypes Regarding Pregnancies
Bhatt's pregnancy announcement broke stereotypes about when a couple should have children. While there are many memes and jokes about Bhatt's early pregnancy floating around, the announcement reminded the public that there is no guideline that dictates when someone should have their child. The couple was ready to start having children and so they did. The opinion of fans did not factor into their decision-making.
Maintaining Their Privacy
Celebrities have a tough time maintaining their privacy in the age of social media. Bhatt and Kapoor managed to maintain that privacy during their wedding and after the announcement of Bhatt's pregnancy. They revealed the information and kept their distance from questions and trolls. Hopefully, the couple's privacy and the privacy of their expected child won't be invaded.
Possibility Of Trolling Should Not Be A Deterrent

Women are often trolled for any decision they make, especially if they are celebrities in the public's eye. Bhatt's pregnancy announcement resulted in many crude jokes and trolls. As a celebrity, Bhatt probably knew that any news, no matter no happy, may lead to negative comments. Even so, she went through with announcing her pregnancy in the early stages of her marriage, knowing that she would be trolled. She did not let the possibility of being trolled affect how she made her decisions.
Maintaining A Work-Life Balance
Several netizens expressed their concern about Bhatt's acting career now that she announced her pregnancy. Luckily for them, Bhatt has several upcoming films such as Brahmastra, Darlings, Rocky Aur Rani Ki Prem Kahani, and Heart of Stone.
---
Suggested Reading: Alia Bhatt Shamed For Early Pregnancy: Why Do We Humiliate Women For Their Choices?