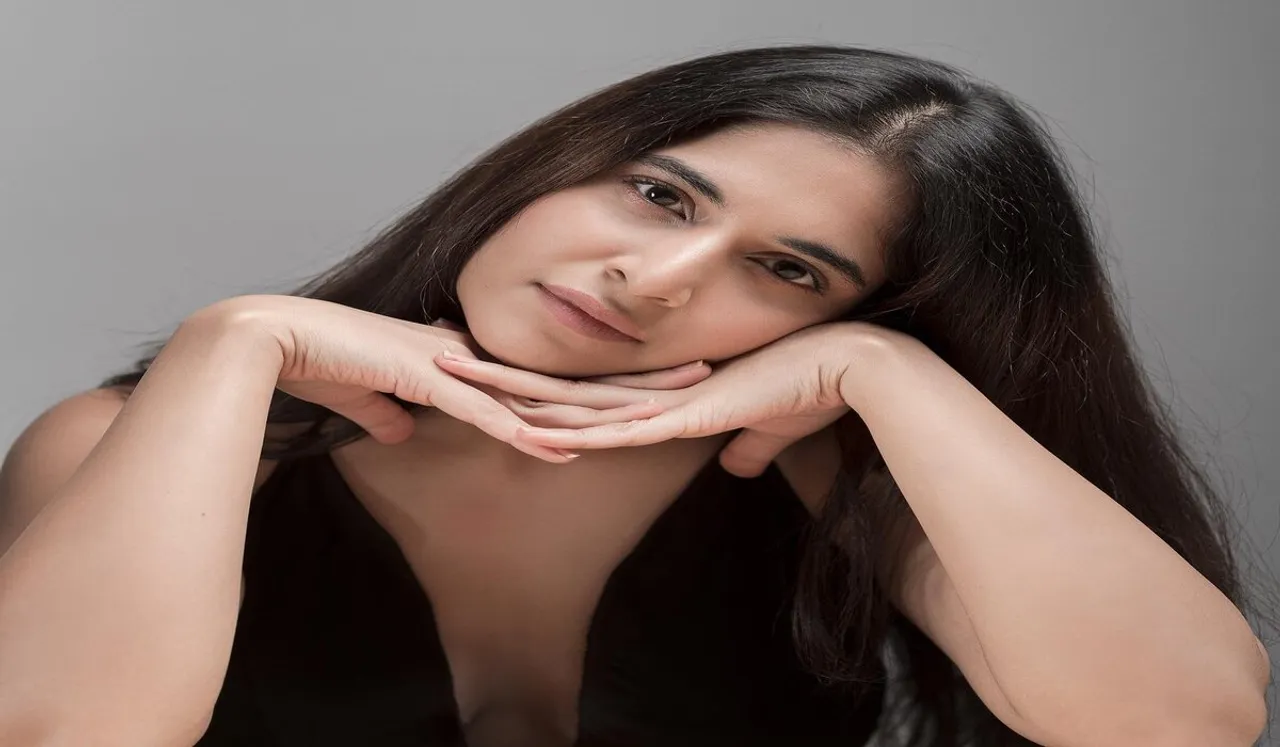 Growing up in Noida, Anshul Chauhan's dream of entering the world of entertainment was fuelled after she volunteered for theatre in college. For someone who had no connection to the entertainment industry, Chauhan's attempt to make it in the industry as an outsider was far-fetched but not impossible; today, with notable performances to her name, she is aiming higher yet doing it at her own pace and discipline. 
Chauhan has featured in a number of projects including Netflix's Taj Mahal 1989, Shubh Mangal Saavdhan, and mini-series Soulmates among others. She will also be seen in the much-anticipated Chakda 'Xpress on Netflix.
Fresh off the accomplishment of her performance in the recently released Tejas, Anshul Chauhan sits down with SheThePeople to share her journey in entertainment, gradually earning space for herself in the industry, her journey as an outsider, evolving landscape of women's representation in cinema, and why security and self-respect are key to claiming one's own space in Indian cinema. 
Passage To The Screen
Anshul Chauhan's journey to becoming an actor wasn't something she planned from her childhood. She simply had a deep-rooted passion for the creative arts.
I studied at KMC, Delhi University, and that's where I got my first taste of theatre. It was during my time there that I realized I had a deep love for acting. I began with the intention of trying my luck, and gradually, I found myself here. 
On Believing In The 'Slow And Steady' Approach
With eight years in the industry, Chauhan doesn't define her career by grand milestones. "It's been slow and steady progress for me, and it continues to be," she acknowledges. However, she eagerly anticipates a defining transition in her career post-release of Tejas, with three more projects on the horizon, poised to reshape her journey.
Anshul's recent role in Tejas has not only pushed the boundaries but also shattered the age-old notion that women can't portray action-packed characters. "I was not prepared for it, honestly. When I got the script and read it, I considered it a blessing to play such an action-packed role," she exclaims.
Her role as an IAF pilot fighting for her country is an ode to the changing landscape of female representation in Indian cinema. "I'm finally getting to see some acknowledgement from the people, from the audience, something I've been waiting for all my life. I'm right now, like levitating," she shares.
When asked about her sources of inspiration, she reveals, "I don't have inspiration, to be honest. It's just that I try to dig inside myself, the people around me, and the experiences that I've had."
However, there was a significant turning point in her career in 2018 when a big project came her way, challenging her self-doubt and preconceived notions about her place in the industry. She realized that if someone believed in her abilities, why shouldn't she believe in herself? This moment marked a profound mental and physical shift for her. It propelled her "to take herself more seriously, to respect and love herself," and to embrace herself for who she is.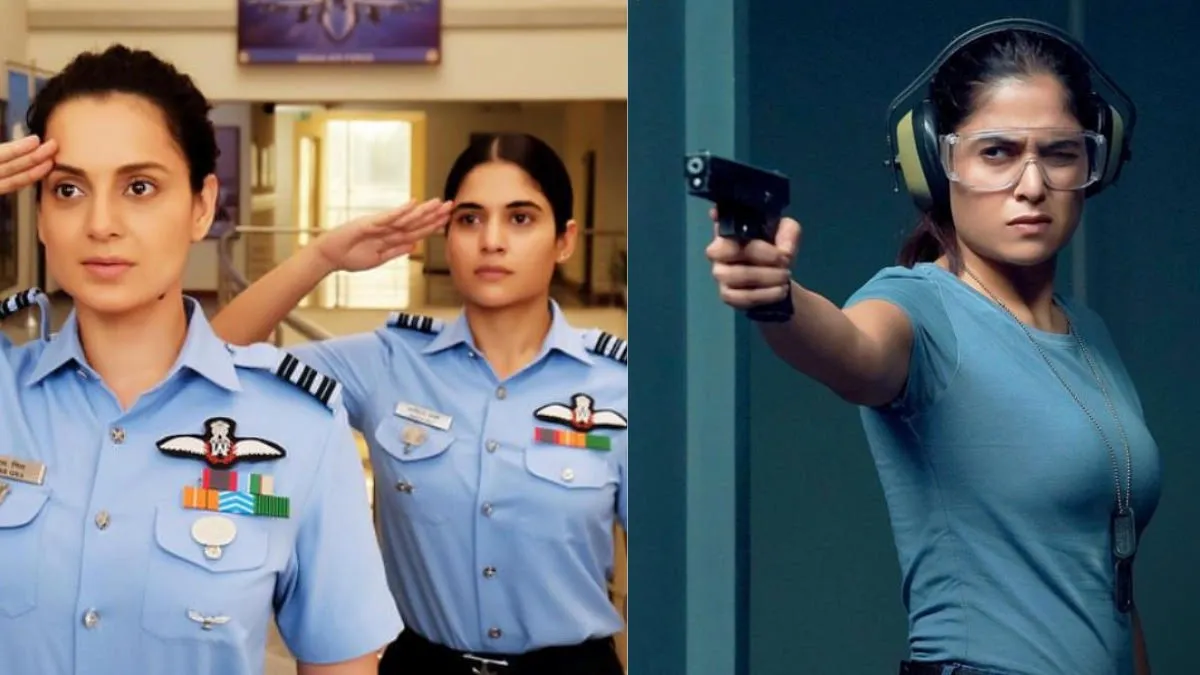 Confronting Insecurities: A Journey To Self-Belief
The path to success is often riddled with insecurities and self-doubt, and Chauhan is no exception. "More often than not, it is conditioning that plays a crucial role," she reflects. In a city like Bombay, where the competition is fierce, auditions often come with harsh criticisms and descriptions that can shake one's self-confidence. The need to fit into a certain mould can be overwhelming, especially for those who don't come from a privileged background.
Chauhan's advice to aspiring actors is to find their inner strength, embrace self-belief, and stay true to themselves. "You're extremely beautiful, and that is your own uniqueness. Stick to it. There is nobody like you. Don't try to change for anybody."
Women's Representation In Films: An Empowering Shift
Through her roles, Chauhan gets to break free from traditional stereotypes, and she considers it a blessing. From playing an IAF pilot to portraying a cricketer in her upcoming project, 'Chakda 'Xpress,' Anshul is "living her dream and pushing boundaries."
I feel fortunate to be part of the evolving landscape of women's representation in Indian cinema. For most of our lives, we've seen the other side and not what we are starting to see now. The shift towards more authentic and diverse female perspectives in films is exciting.
Creating A Fine Tune Between Professional And Personal Life 
Balancing a professional career with a personal life is a challenge, and Anshul Chauhan knows this all too well.
It's easier said than done, and it's not easy for sure. I'm sure it's not easy for men either. The conditioning in society has often made it challenging for women to balance a career and household responsibilities. People were used to the idea of staying at home, housewives, and things like that. It is changing, but very slowly.
For Chauhan, the commitment to incorporating a professional career with her personal life has been a challenge that many women can relate to. She has found a solution in open communication. "Whenever you feel burnt out, communicate," she advises.
Don't strive for perfection at the expense of your own well-being. 
She encourages women not to hesitate in asking for help or communicating their limitations. "Do not hesitate to ask for help. Do not hesitate to communicate that I cannot do more than this. That's very important because if you won't do it, you'll lose a sense of yourself."
Having a supportive family and a husband who always has her back played a significant role in her journey.
I have a beautiful family. Post-marriage, I just feel more settled, especially in Bombay, where our profession is not very certain. Having a supportive partner who stands by my side is something I don't take for granted as he brings me peace.
Sharing her experience of working with Kangana Ranaut in Tejas, she said, "She's very professional. She's extremely talented and a very intelligent actor. Her discipline and preparedness on set left a lasting impression."
Shattering Stereotypes Of Being A 'Married Female Actor'
Initially, Chauhan had reservations about whether she'd get significant, unconventional, roles after marriage. However, working with Anushka Sharma in Chakda 'Xpress changed her perspective. "Anushka's brilliant ability to balance her personal and professional life and shattering the myth that marriage and motherhood could limit a female actor's career empowered me."
For Chauhan, this experience was an eye-opener, and she now firmly believes that nothing should stop you from pursuing your dreams.
It depends on you. It's all about your mindset and how you envision it. Your life is all you think and want to make it. My professional life is not my whole life, and that keeps me both sane and secure.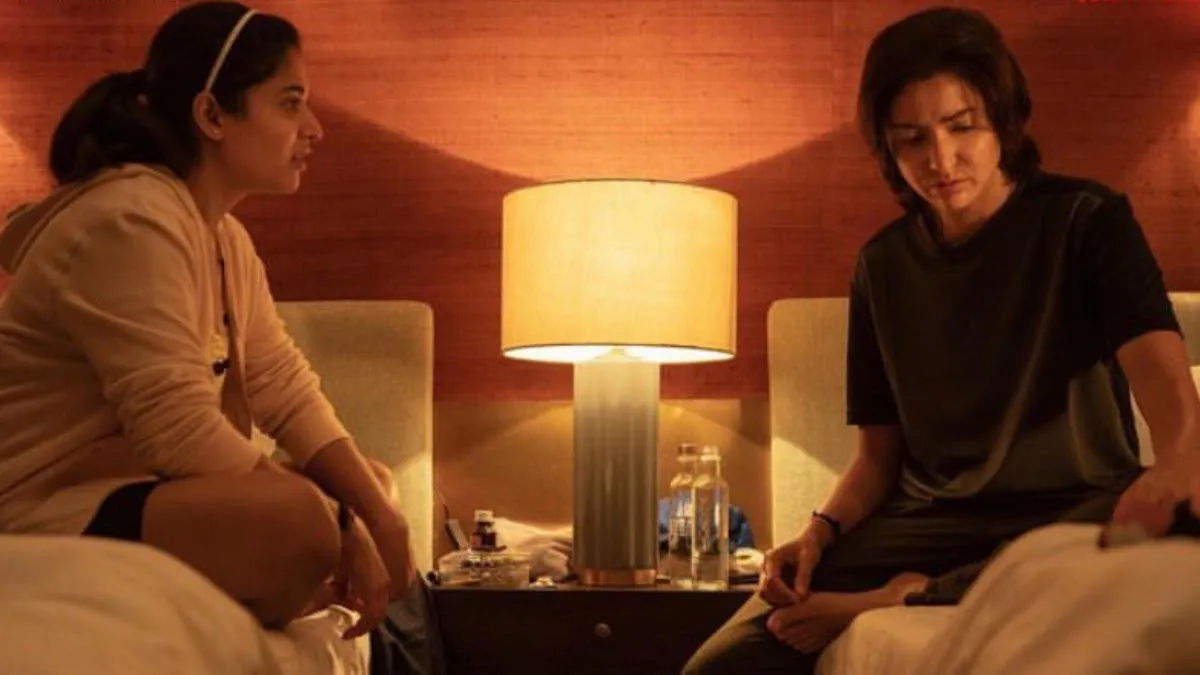 Future Plans As An Actor
As I wrap up my conversation, I ask Chauhan about her forthcoming plans. With extreme enthusiasm, she shares, "I see myself doing a lot more. But the thing is, I need to get those things first because I don't have anything as of now in my hands." She's ready to embrace diverse roles, especially lighthearted ones, after tackling more serious characters. Chauhan's story is an example for all young people who come from different parts of the country to leave their mark in the world of arts with determination and self-belief.
I feel, acting for me is therapeutic. The things that I can't do, I can do through acting. It goes beyond just a career; it's a way to express my emotions and connect with my inner self. I wanted to be angry, and I did it on camera. That was acting. But maybe I just wanted to let go of that emotion inside.