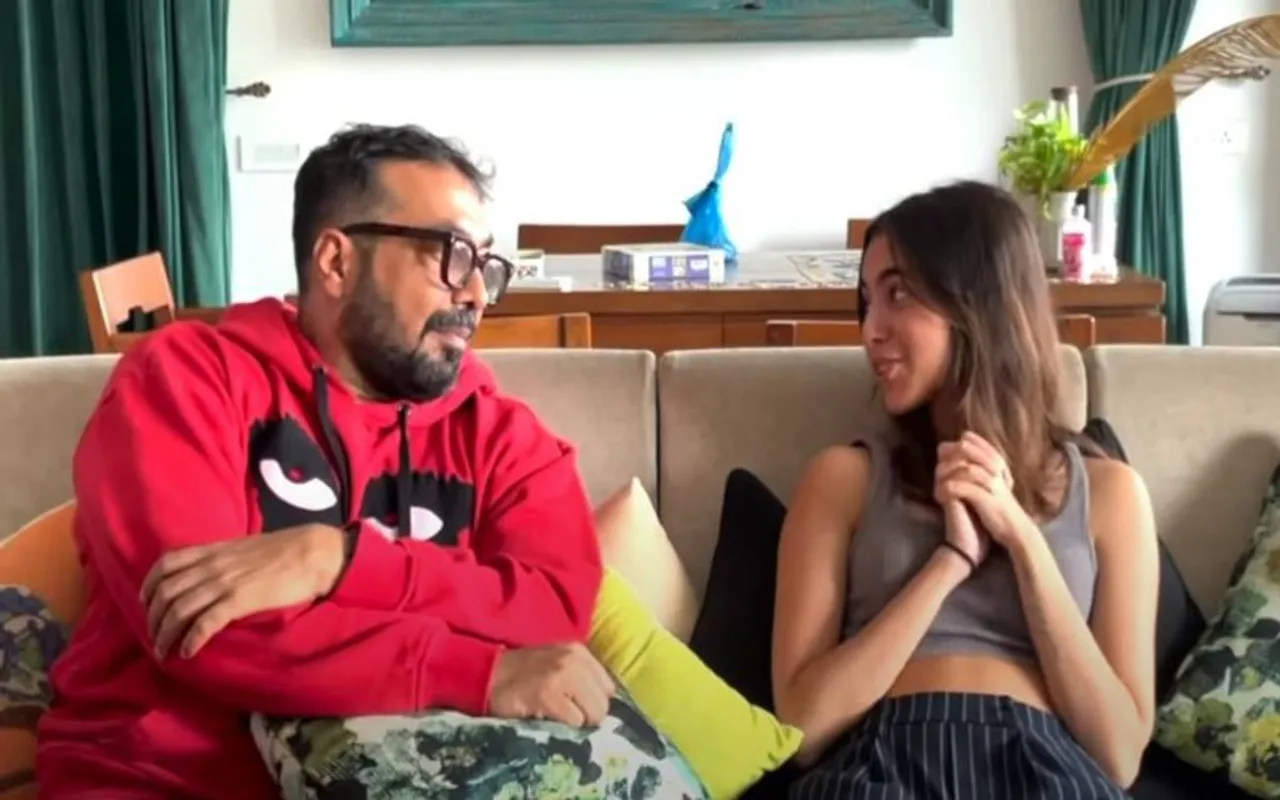 Aaliyah Kashyap dad lunch: Filmmaker Anurag Kashyap recently had a proud dad moment when his daughter Aaliyah Kashyap took him out on lunch and paid for it herself.
On Monday, Kashyap took to Instagram to share the first time his daughter treated him while mentioning that Aaliyah bought lunch for them with the earnings from YouTube.
The filmmaker documented the moment that was "worth keeping a record" in a video clip featuring Aaliyah Kashyap who seems a little embarrassed.
Aaliyah Kashyap Dad Lunch, Anurag Kashyap Marks Milestone With Video
"So My daughter @aaliyahkashyap took me out for lunch after a long morning and paid for it from her own @youtube income ..it's a first, so worth keeping a record," he wrote in the caption.
Last week, YouTuber Aaliyah Kashyap dropped a Father's Day special video featuring Anurag. The director answered some "uncomfortable" questions sent by the former's followers. They discussed menstruation, premarital sex, teenage pregnancy and a lot more stigmatised subjects.
Check out the video here:
Who is Aaliyah Kashyap?
Aaliyah Kashyap is the daughter of Anurag Kashyap and film editor Aarti Bajaj. The 20-year-old YouTuber and social media influencer with 230k Instagram followers and a YouTuber with around 68.4k subscribers. The young influencer shares travel vlogs, daily routine videos and Q/A sessions at times for her followers.
Earlier this month, she featured in a short film titled Gayatri directed by Ida Ali, daughter of filmmaker Imtiaz Ali. The short film premiered June 10 on YouTube. The four-minute-long film revolves around a shy Indian girl, Gayatri, played by Aaliyah Kashyap, who moves to the US for studies.
As per Hindustan Times, both Kashyap and Ali are studying at Chapman University's Dodge College of Film and Media Arts, in Southern California.
Besides that, Aaliyah has featured on the cover page of Peacock, a popular fashion magazine and she is the brand ambassador for designer Babita Malkani's brand.