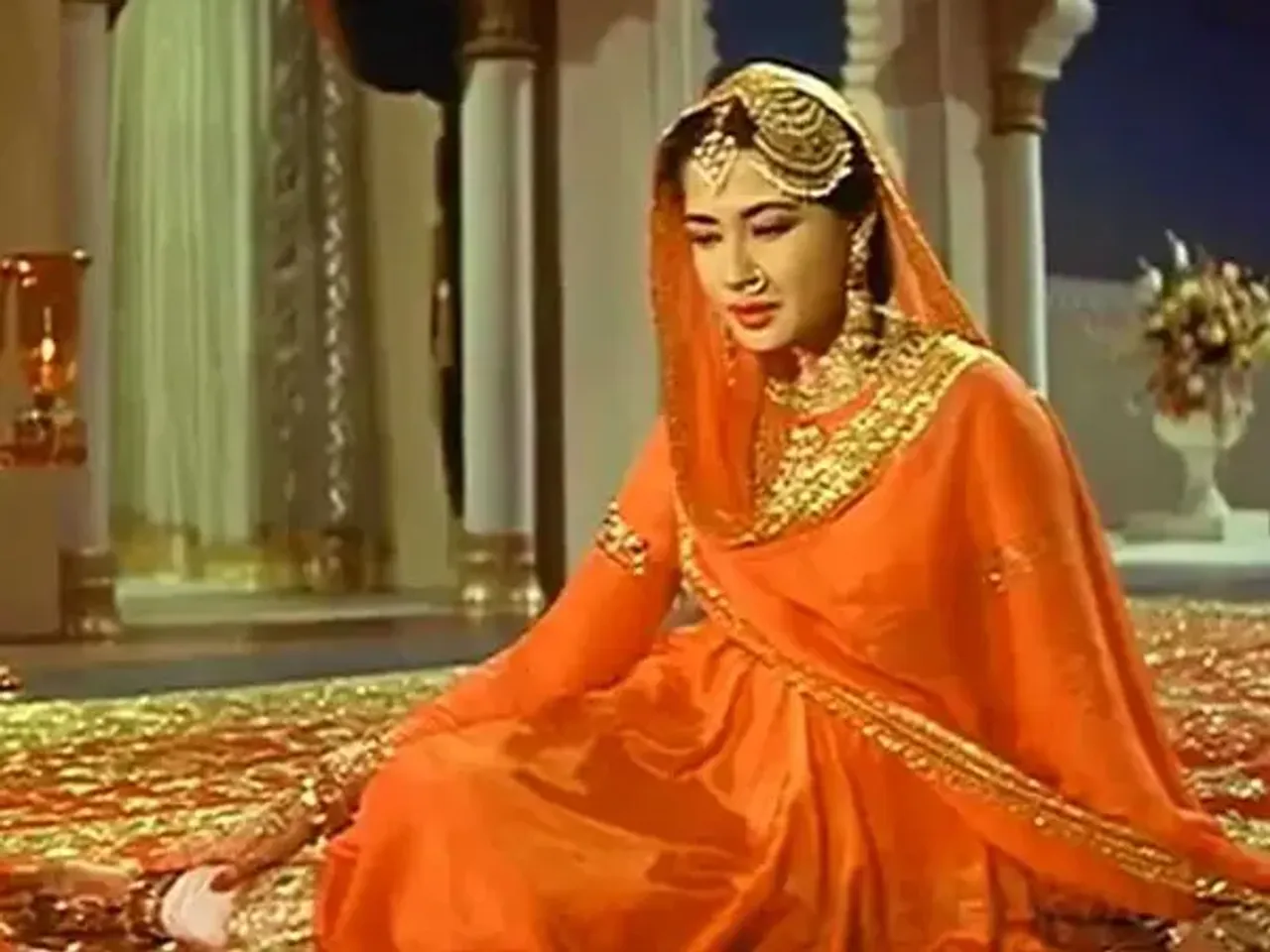 Meena Kumari marks her 88th birth anniversary. A legendary body of work, Kumari was a favourite star in the 50s and 60s. The 'tragedy' queen of Indian film industry performed pathbreaking roles, many of which we can yet relate to and admire her for.
Meena Kumari was born to Iqbal Begum and Ali Bux as Majjabeen in 1933 and had a vividly delightful career in Hindi cinema, late Kumari is also known as the tallest star of the Indian Cinema.
Kumari made her acting debut at the age of six with the film Leatherface. Post which she appeared in more than ninety movies and is strongly remembered as the tragedy queen of the film industry.
Here Are 6 Films Of Meena Kumari We Can Watch Now And Fall In Love With-
1. Pakeeza
Pakeeza was released in the year 1972 and it is not only known as Meena Kumari's best work but it is also known as one of the best musical melodramas of the Indian film industry. It's a movie that holds a supernatural power to move you to the parallel world of fantasy. The movie was made under the directorial of Kamal Amrohi. Kumari played the role of Sahibjaan, a character of a prostitute who wishes to elope from the brothel.
2. 
Baiju Bawra
Baiju Bawra was released in 1952. Kumari played the love interest of Baiju played by Bharat Bhushan. It is directed by Vijay Bhatt and is still very popular for the divine music inculcated in the movie. 
3.Gazal 
Gazal was released in 1964. It is an Urdu-Hindi musical film made under the direction of Ved-Madan. This Muslim Social film stars Meena Kumari opposite Sunil Dutt. The movie is based on the right of the young generation to choose a partner of their own choice.
4.Kaajal
Kaajal was released in 1965. This movie made Meena Kumari win her fourth and last Filmfare award. The film was adapted from 'Maahavi' a novel written by Gulshan Kumar and turned out to be a hit at the box office.
5.Kohinoor
Kohinoor was released in 1960 in which Meena Kumari and Dilip Kumar played the role of Princess and Prince of different kingdoms. This movie made the versatile Meena Kumari popular for her comical scene in the film.
6.Parineeta
Parineeta was released in 1953 and was based on a Bengali novel named Parineeta which was written by Sharat Chandra Chattopadhyay. Kumari played the role of an orphaned niece of a poor clerk and is known as Kumari's one of the finest works. 
---
Trending Video Right Now