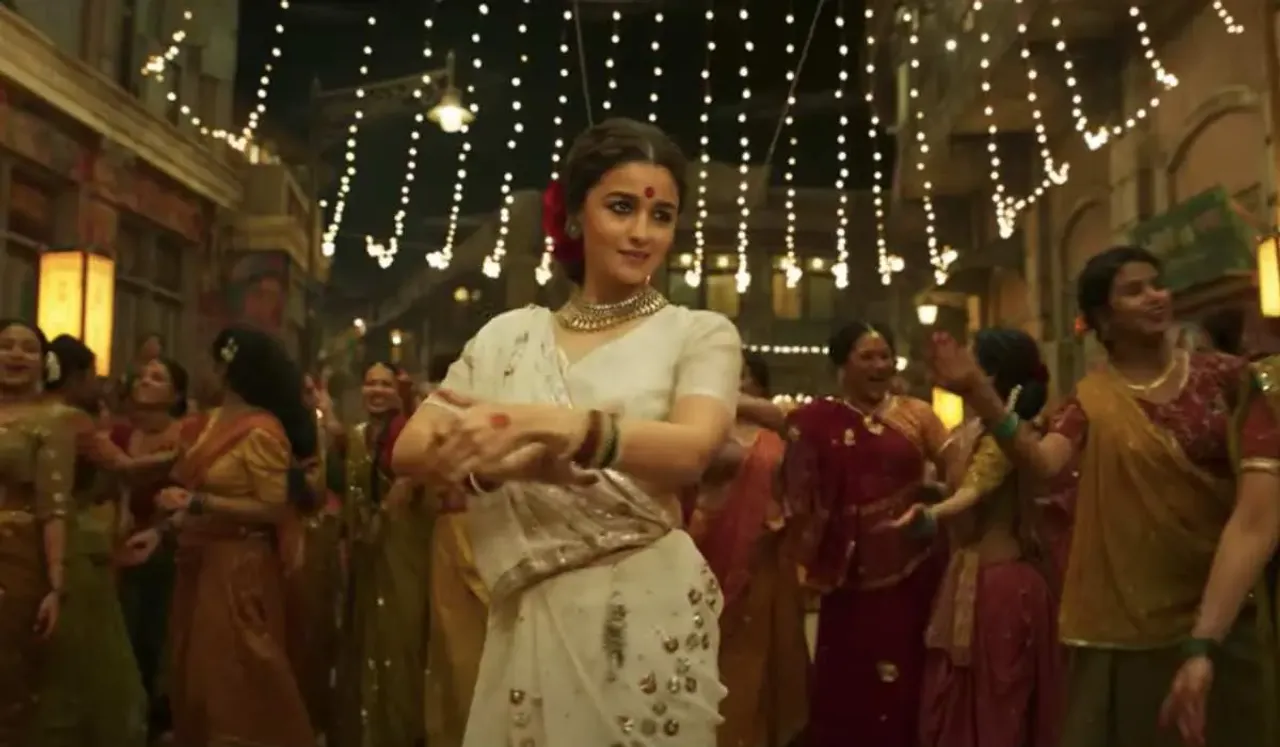 Upcoming Female Centric Films In 2022: Many films which started creating a buzz in the first half of 2021 or during the end of 2020 had been constantly rescheduling releases due to the uncertainty set by the coronavirus pandemic. Only recently, cinema halls opened their doors to the public and joy spread around the production houses waiting for this to release their films.
The coming year 2022 has some big films with an ensemble cast and interesting storylines lined up for releases. Whether it be body-shaming or women dons, the films announced have the cinema lovers at the edge of their seats with excitement.
Here is a list of Ten Upcoming Films To Look Out For In 2022:
Gangubai Kathiawadi
The excitement for the Alia Bhatt starring Sanjay Leela Bhansali film has been running strong for the past many months. Alia Bhatt will be playing the role of the woman who was an Indian criminal, don, sex worker and businesswoman from Kathiawad in India. Throughout the 1960s, she was an influential figure in Mumbai and operated a sex racket in the Hera Mandi red light district. The film is scheduled for release on February 25, 2022.
---
Suggested Reading: Anushka Sharma 2022 Calendar: What Films Are on Her List?
---
Dhaakad
The female-led action thriller term for Kangana Ranaut's upcoming film is exciting enough. The actor will be playing the lead role of Agent Agni and as the poster shows her with a gun and all-black look, in the background a car is overturned and the tires ablaze. It will be interesting to see how her character pans out in the film and whether it will be different from the basic thriller trope that Bollywood heroes hold on to. Though the film was announced to release in October 2021, the team has rescheduled it to some time in 2022.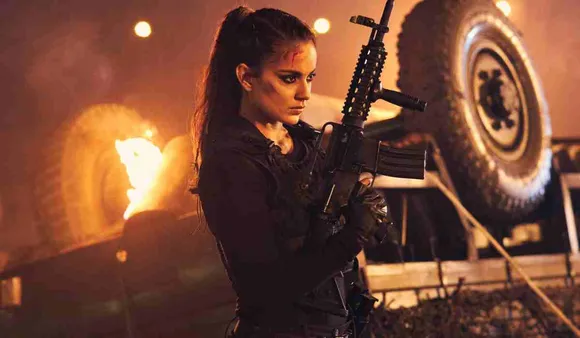 Kangana Ranaut in Dhaakad.
Double XL
Huma Qureshi and Sonakshi Sinha starring film Double XL will be dealing with body-shaming as a sole subject, as per the announcement video. The conversation on people body-shaming actors and each other has been brought on the silver screen by the two and it is interesting to see Hindi film take up this as a subject. The film is scheduled to release in the summer of 2022.
Shabaash Mithu
A biopic on the Indian women cricket team captain and record-setting player Mithali Raj is scheduled to release in February 2022. This announcement was made along with the first look of Taapsee Pannu in a white hat and a bat swung towards the back while she holds an intense look. This announcement was made on Mithali Raj's birthday as a special gift to the talented player who has been awarded with Padma Shri and Arjuna Award and listed in the BBC 100 Women list, amongst others.
Mrs Chatterjee Vs Norway 
The film is based on the true events of a mother against an entire country for her children. It stars Rani Mukerji and is scheduled for release on May 20, 2022. The film was announced in March and Mukerji had said that it is about "true human resilence" and dedicated to all mothers. "This is a powerful story of a woman that needs to be told," said Mukerji. After watching a star performance in Bunty and Babli 2, one cannot wait to see her get back in women-centric character grooves for this film.
---
Suggested Reading: Upcoming Amazon Prime Shows In 2022
---
Tejas 
On Armed Forces Flag Day, the film Tejas starring Kangana Ranaut was announced to release on October 5, 2022, along with a picture of Ranaut in an air force uniform with hair tied in a tight bun and a fighter plane behind her while the sand blows. Ranaut will be playing the role of Tejas Gill, an Indian Air Force pilot and the film pays a tribute to the brave women and men who put their lives on the line.
Jee Le Zaara
Picture Zindagi Na Milege Dobara's all-boys trip to Spain with women instead, that will be Farhan Akhtar's upcoming film starring Priyanka Chopra, Katrina Kaif and Alia Bhatt. The film is on a girl's trip and female friendship, one only hopes that it sets a benchmark in storytelling.  Priyanka Chopra on the film said, "The idea grew into a movie helmed by an all-female cast." It is scheduled to release in 2022.
Laal Singh Chaddha
Coronavirus pandemic and constant lockdowns have dismantled schedules released for many production houses and films. One of them is Laal Singh Chaddha, starring Kareena Kapoor Khan and Aamir Khan. It was previously scheduled for a release on December 25 last year, then shifted to a 2021 release and not finally is scheduled to release on April 14, 2022.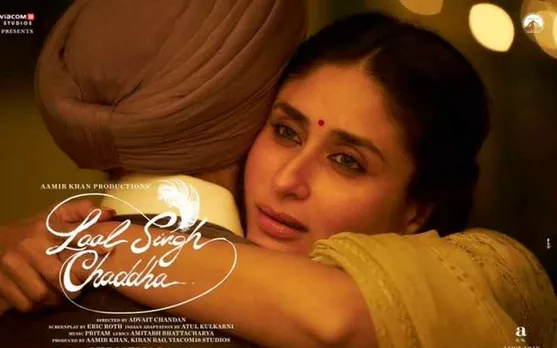 Kareena Kapoor Khan in Laal Singh Chaddha
Jalsa 
The background score of the video clip released on social media of the film introducing the names of the actors is palpating enough. The film includes Vidya Balan and Shefali Shah, it is directed by Tumhari Sulu director Suresh Triveni. It commenced shooting on August 12 this year and is scheduled to release in 2022. The film's ensemble cast and the impressive announcement have the fans excited and looking forward to it.
Brahmastra
The film has been creating a lot of buzzes since the production began and finally after constant delays due to the COID-19, it is all set to release on September 9, 2022. It stars ">Alia Bhatt, Ranbir Kapoor, Mouri Roy, amongst others. Recently a motion picture of the film was released and it starred Ranbir Kapoor's character talking to Alia Bhatt's character Isha about something bad happening. The film is going to release in three parts and Brahmastra will be the first one in the trilogy.