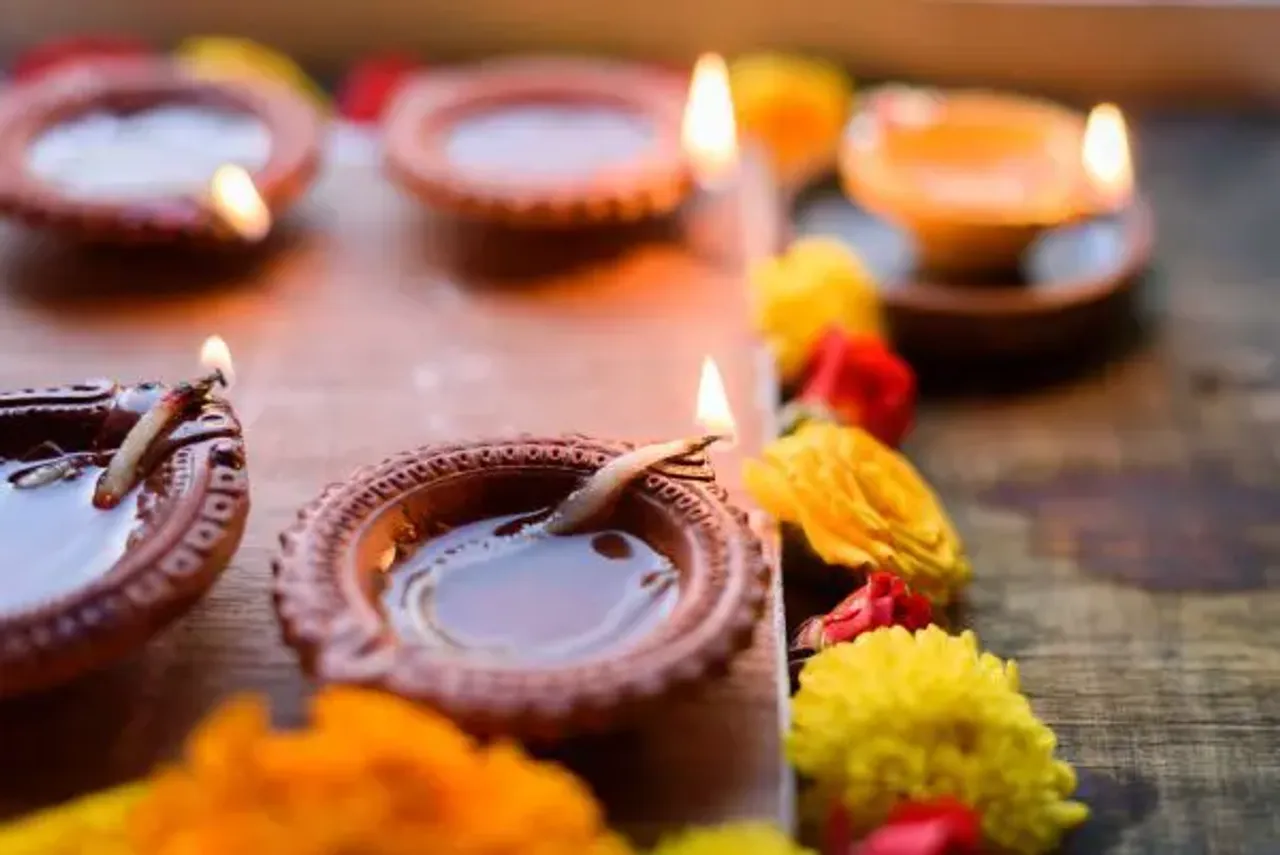 Saraswati Puja or Basant Panchami is one of the significant festivals of the Hindu religion. It falls in the Magha month of Hindu Calendar and is celebrated by the entire nation with immense enthusiasm. Devotees worship Goddess Saraswati, the Hindu deity of education, on this day. The festival is significant also because it marks the end of the winter season and the arrival of the spring season. The agriculture sector also celebrates the day as the fields bloom with new crops and flowers.
How it is celebrated?
Saraswati Puja is dedicated to Goddess Saraswati who is believed to be the harbinger of knowledge, music and art. On this day, the devotees conduct puja, supplicate the Goddess and seek wisdom and knowledge in blessings. Some communities have the ritual of offering newly bought pen and notebook to the goddess so that they are blessed and anyone who uses them achieves success in education. While in West Bengal there is a custom of teaching young children to write their first word on the day of Saraswati Puja. Some people also believe that on this day, no one should touch a book or pen as it might upset the goddess.
The celebration of Saraswati Puja is famous in some schools and colleges also. Cultural programs and feasts are organised to celebrate education and commemorate the Goddess of education.
The story behind Saraswati Puja
It is believed that Goddess Saraswati was born on Basant Panchami and since then the day became a  celebration of her birth and importance. According to another legend, it was on Basant Panchami when Goddess Saraswati granted wisdom to the classical poet Kalidas. Moreover, the importance of Basant Panchami is drawn from Ramayana also because, on this day, Rama ate the half-tasted grapes of Shabari.
Watching from the feminist lens
The festival of Saraswati Puja tells us that women are the embodiment of education, art and enlightenment. But does this translate into reality? Why even today many sections of the society refrain from educating or giving birth to a girl child? Why there is a gender gap in many colleges (especially engineering) and in the number of students pursuing higher studies? We celebrate Saraswati Puja every year without fail but still, the country couldn't find a solution to tackle the low female literacy rate.
We live in a society where girls are asked to focus on their excellence in cooking, cleaning and serving rather than education and hobby. Even if some families allow their daughters to study, there is a limit to the freedom they can exercise. They are expected to drop out of college at the time of marriage. They are expected to pursue a course and career that will be agreeable to their future in-laws. Despite all the knowledge and wisdom that a girl gains from her education, she is rarely considered as more skilled and capable than her male consort. Moreover, Indian parents who are blinded with the conventional idea of career options do not understand the value of art. So they criticise their offsprings who want to make a career out of their artistic excellence.
Dear society, if you revere Goddess Saraswati as a symbol of education, then why is it difficult for you to normalise women's education and empowerment? This Saraswati Puja, pledge to get rid of these double standards and encourage minimum to higher education of every woman in India. A woman deserves education, whether she is Goddess Saraswati or the one in your house.
This year, Saraswati Puja will be celebrated on Tuesday, February 16, 2021. Find the list of dates and dates of all the festivals and vrats of the Hindu religion in the year 2021 here. 
Views expressed are the author's own.