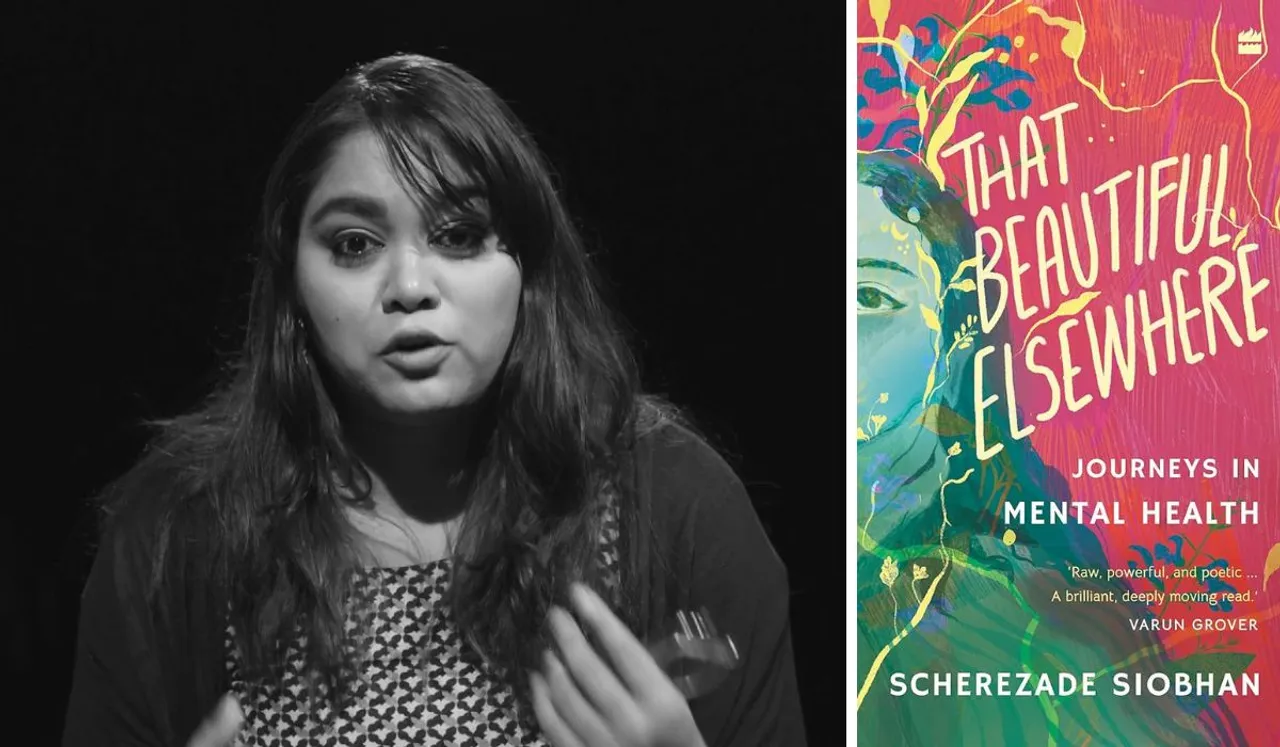 I do not normally write about or recommend a book without reading it completely, but sometimes, a book comes along that you read halfway through, and you feel the urgent need to share it with the world.
'That Beautiful Elsewhere' by practising psychologist Scherezade Siobhan is one such powerful, searing memoir.
"The origin story of this book is the watching and witnessing of the sheer loneliness that latches on to people in their search for sanity. It is observing what happens when we aren't allowed a little room to float," she writes in the introduction. 

Here is a book that excavates, examines and exorcises (the last is a continuous process) what we normally sweep under the carpet or talk about in hushed tones. Weaving together vignettes from her experiences with her clients and her reflections on her own trauma, with courage, sensitivity, empathy, and vulnerability, this collection is replete with stories of people living with bipolar disorder, phobias, OCD and OCPD, the aftershocks of physical and emotional abuse, loneliness, lack of support, the injustices that get individualised as illness, the unique structure of the average Indian family and the space it creates for oppression, ideas of masculinity that restrict the articulation of pain, or the increasingly complex nature of modern relationships, and the many hurdles we face as individuals and as a community while addressing mental illness.  

The theme of World Mental Health Day 2023 is "Mental health is a universal human right." Statistics tell us that very few actually enjoy this right, and cower inside their own homes, fending off abusers and demons that haunt them post their trauma.
How many of us can open up about our deepest wounds, and the lacerations on our bodies? How many can share the childhood terror of the midnight knock on their doors after which their minds and bodies were scarred forever? How many can confess how they relive this trauma day after day, and how it kills their spirit bit by bit? Even seeking help elicits disdain and judgment. In fact, Scherezade writes about a client who would keep his medication in her clinic, and drop in every day to take it. 

This painstakingly researched book is a powerful depiction of the anatomy and physiology of mental illness written in lyrical prose. If language heals, saves, uplifts and renders the message effectively, the author has used it as if it were a loving partner in her journey, a caring witness, an empathic facilitator.
This book doubles as a sanctuary – where the reader may find the security and resources needed to learn more about themselves. Ultimately, these journeys towards better mental health highlight the resilience of the human mind, promising a brighter path to recovery and to that beautiful elsewhere that you rebuild bit by bit. 
 
Views expressed by the author are their own
---
Suggested Reading: Nostalgic Notes On Reading Michiko Aoyama's What Are You Looking For