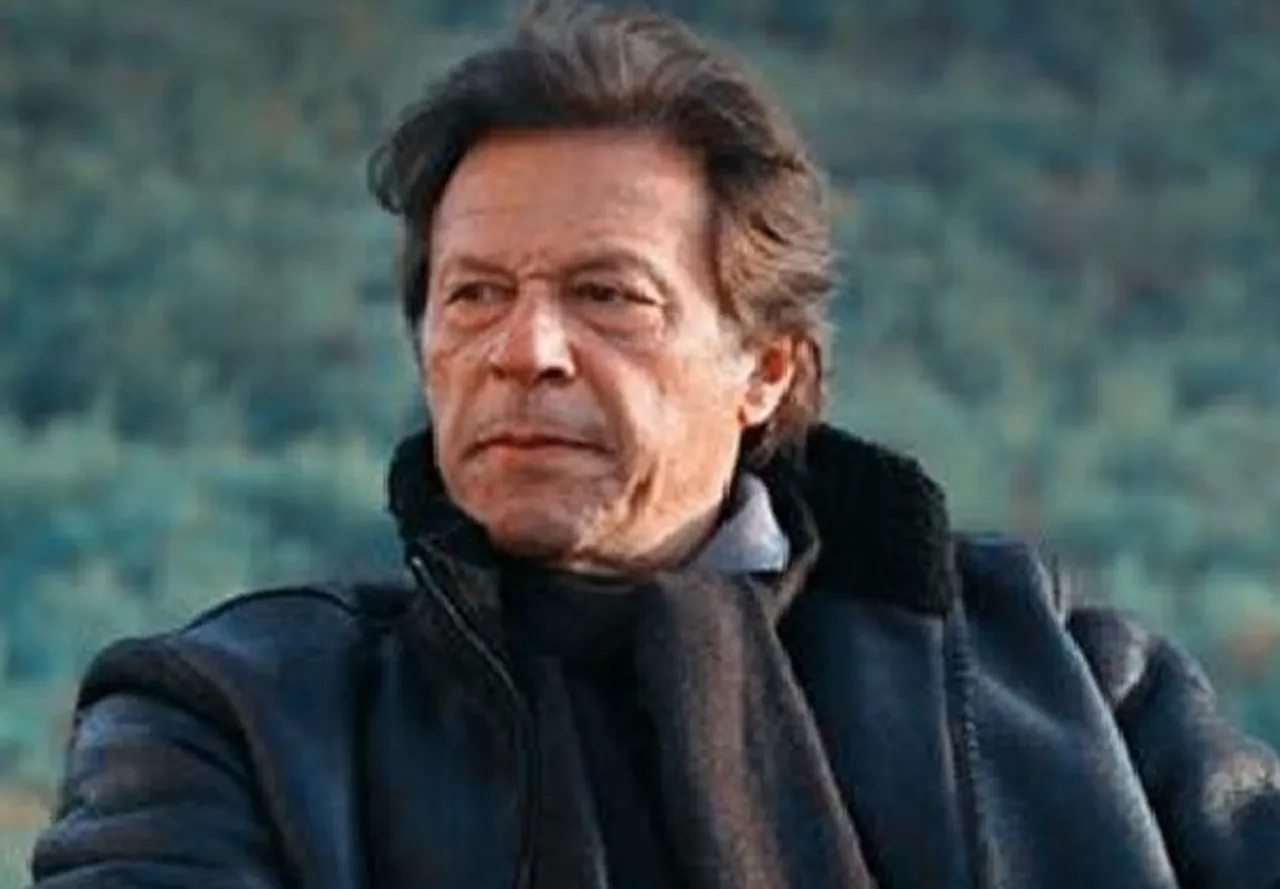 While Pakistan is captivated by the Reham Khan-Jemima Goldsmith battle, is it forgetting that Imran Khan is at the centre of this mess? The two exes of Tehreek-e-Insaf's chairman have been pushed into an unreal battleground, pitching them against each other. This battle of the exes, or their social media brigade started soon after hackers leaked some pages from the manuscript of Khan' second wife and journalist Reham's book, online. These include her interaction with several well-known celebrities during her short-lived marriage with Khan. If these leaked passages are anything to go by, then Reham intends to scandalise the personal lives of many of these celebrities. Of which four, including Pakistani cricketer Wasim Akram, have already sent her legal notices.
As per a report in The Times Of India, the "pre-action defamation protocol" letter issued against Reham claims that her book contains a "litany of malicious, false, incorrect, highly misleading, callous, wanton, tortuous, prejudicial, damaging, libelous and defamatory" imputations against its clients.
However, the story took a new turn when Khan's first ex-wife, Goldsmith took to Twitter to make it clear that if the book ever got published in the UK, then she would be suing for defamation and breach of privacy on behalf of her (then) 16 yr old son.
On Reham Khan's book I've been assured that it's too libellous to be published in the UK but if it is published here, I will be suing for defamation & breach of privacy on behalf of my (then) 16 yr old son & in relation to the moronic, re-hashed Zionist conspiracy theories. Sigh

— Jemima Goldsmith (@Jemima_Khan) June 6, 2018
According to an article by Geo TV, this means that while there is no defamatory content in Reham's book regarding Goldsmith, she will be funding her son's case about the parts of the manuscript that relate to him when he was 16 – that's related to 2015 when Reham was married to Imran.
Where is Imran Khan in all this debate?
Jemima's tweet has given a new domestic angle to what should have been a Reham- Imran battle.
( This is also the right time to mention that the man in question here married for the third time earlier this year.)
As Pakistan stands on the verge of general elections, this book has also become a matter of concern for Khan's party PTI. But if you look at the social media debate, it looks like a discussion after watching a 90s Hindi film, centred around the drama which ensued after a man's two marriages. It exempts Khan completely. He becomes a beneficiary of age-old patriarchy which infests most South Asian societies. Where no one lays a finger on a man's blunders or conduct. Where the society conveniently sidelines a man from a controversy which essentially centres around him.
No one wants to discuss Reham's claim that sexual favours are used for political positions in Pakistan.
#EXCLUSIVE -- Sexual coercion rife in Pakistan. Sexual favours are used for political positions. Won't vote for @ImranKhanPTI again: Reham Khan, Imran's ex-wife tells CNN-News18's Sanjay Suri. #ImranKhanExposed | @manojkumargupta @Zakka_Jacob. Watch the interview at 8 PM tonight pic.twitter.com/Vjtlted9l1

— News18 (@CNNnews18) June 6, 2018
What is this denial, if not blatant patriarchy?
How is gossip regarding Khan's two exes trending more than a discussion on the misogyny which runs through the veins of the country's politics?
 Vindictive, scandalous, attention seeking…whatever one may like to call Reham's book, the focus should be on her and her ex.
But Pakistani society is too fond of their beloved leader and cricketing legend to rile his life with controversy. Instead of defending Khan, it should introspect what questions are they trying to ignore, by focusing on Reham-Jemima battle. What it is currently doing is going out of its way to keep Khan away from a harsh debate or maybe the society itself is not ready for that discussion.
Photo Credit : Twitter
Also Read : Meet Manmeet Kaur, Pakistan's First Sikh News Reporter
Yamini Pustake Bhalerao is a writer with the SheThePeople team, in the Opinions section.  The views expressed are the author's own.