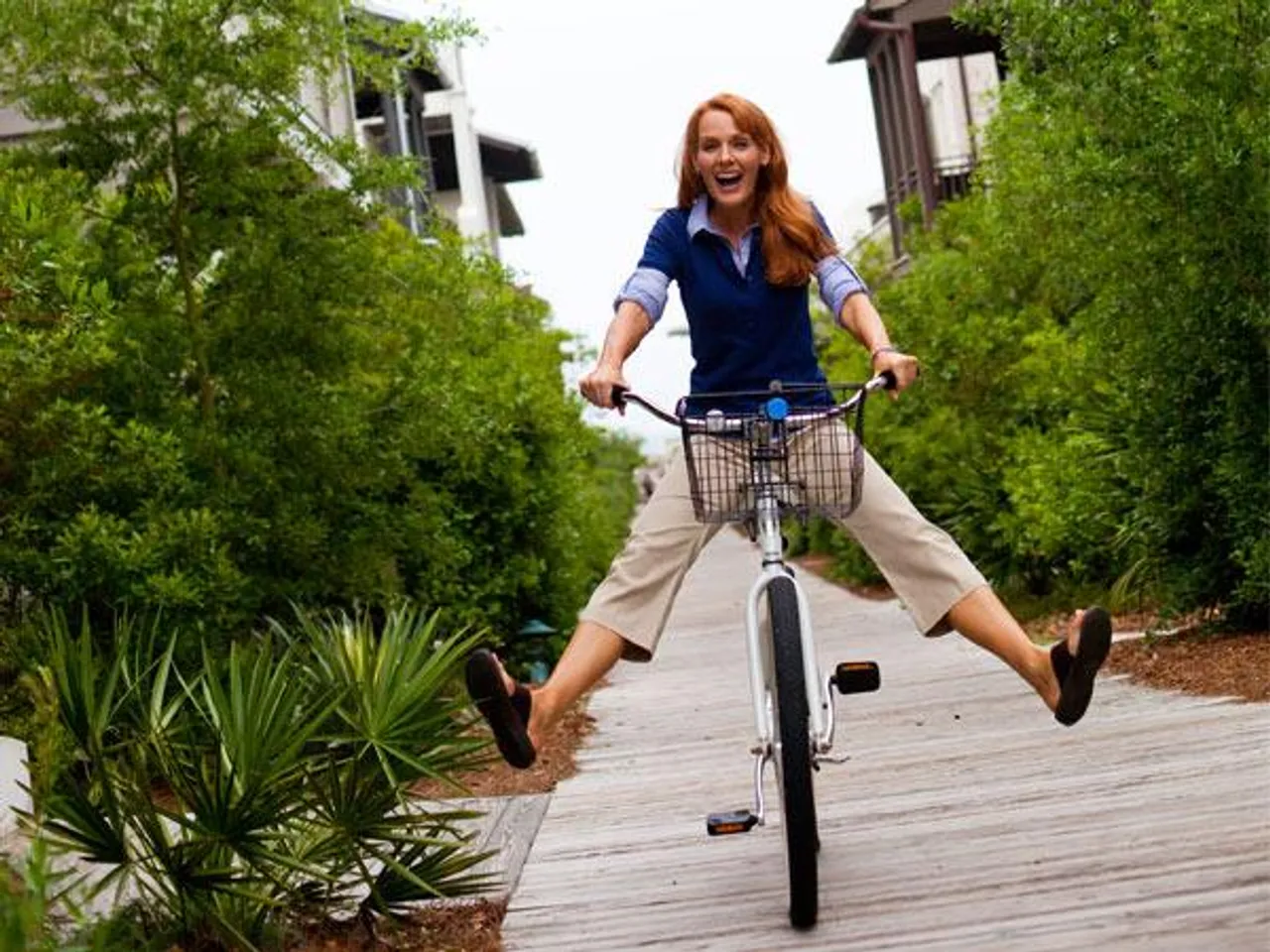 Today, on International Day of Happiness, let's resolve to chase happiness by making some changes in our lives and attitude. Our poor ranking in the World Happiness Index is proof that Indians are a very unhappy population. But it is the excess weight of putting our happiness last which makes women perennially sad. May be it's time we stop and think what is keeping us from enjoying our lives.
Why does our happiness have such a heavy price tag?
Ever since their childhood, society conditions us to become caring. Little girls are encouraged to play with kitchen sets and fed the idea that the real joy for a woman comes from tending to her home and family. As a result, women put themselves under constant self-scrutiny. "Am I doing enough for kids? Am I doing enough to keep my husband happy? What would other women think if they see that my spice rack is not arranged properly?"
Ideally, the happiness and smiles of our family members is what should make us happy. Then why after taking care of everyone and putting our needs on hold, are we still unhappy? This is because taking care of other's needs was never going to make us happy. We simply got tricked for thousands of years into believing that.
Here's the real deal; if you want to be happy, then you have to make a conscious effort for it
Stop caring for what others will say and care for what you want
The biggest burden that we women carry is that of expectations. Be it social, familial or self-induced, we always end up biting more than we can chew. The resultant gag begins to choke us in the form of guilt. It's like being stuck between a rock and a hard place for us when the only two choices in front of us are sacrifice or guilt. But once you manage to shed that guilt, and start concentrating on yourself, joy comes more easily to you, than the tough ascetic sacrificial route you were taught to take.
For me, personally, things improved a lot when I made these three changes:
I stopped caring about what others have to say: From the way I dress to how my spice rack should be arranged, I have had guests or intruders in my life, who are experts at finding faults with the way I live. Curiously, none of these people were my loved ones. My daughter thinks I rule the world, and my husband has better reasons to resent me, than my house management skills. So I filtered these intruders out. I still have people in my life, who scrutinise the way I tie my hair or fold clothes.
Now every time people are busy judging me in their minds, I am showing them a mental middle finger with a generous smile on my face
I sought help for household chores: In our chase of the mythical beast called work-life balance, we often forget that help is just a yelp away. My mother-in-law was the first one to come aboard when I decided to start working last year. Having been a working woman herself, she knows what it is like to battle mounds of chores both inside and outside the house. She has taken up most of our household tasks under her wing so that I can relax and concentrate on my work.
We need to get rid of this inherent need to conquer our lives on our own. A house is as much yours as it is of your husband or child or other family members. Then why should the burden of household chores fall singlehandedly on you?
I began to walk: My evening walks are more about disconnecting with my work and home life, be it only for half an hour.
Every one of us should ask ourselves, what is that one thing that makes us happy, outside of work and home duties?
It could be a bi-weekly Zumba class, or music lessons. The task should not bring in money or count as a household chore. That one routine of your day will be what you do just for yourself. A guilty pleasure, or a healthy habit -- whatever it be, it's just yours.
So am I the happiest person on this planet after making these changes in my life? Nope. But I am happier than I used to be on day-to-day basis. Eventually for us women, even the act of standing up for our comfort and happiness isn't short of a cultural revolution. More women need to try and find a smile for themselves every day. Am I right?
Also Read: India Lags Behind Pakistan and Bangladesh in World Happiness Index
Yamini Pustake Bhalerao is a writer with the SheThePeople team, in the Opinions section.  The views expressed are author's own.