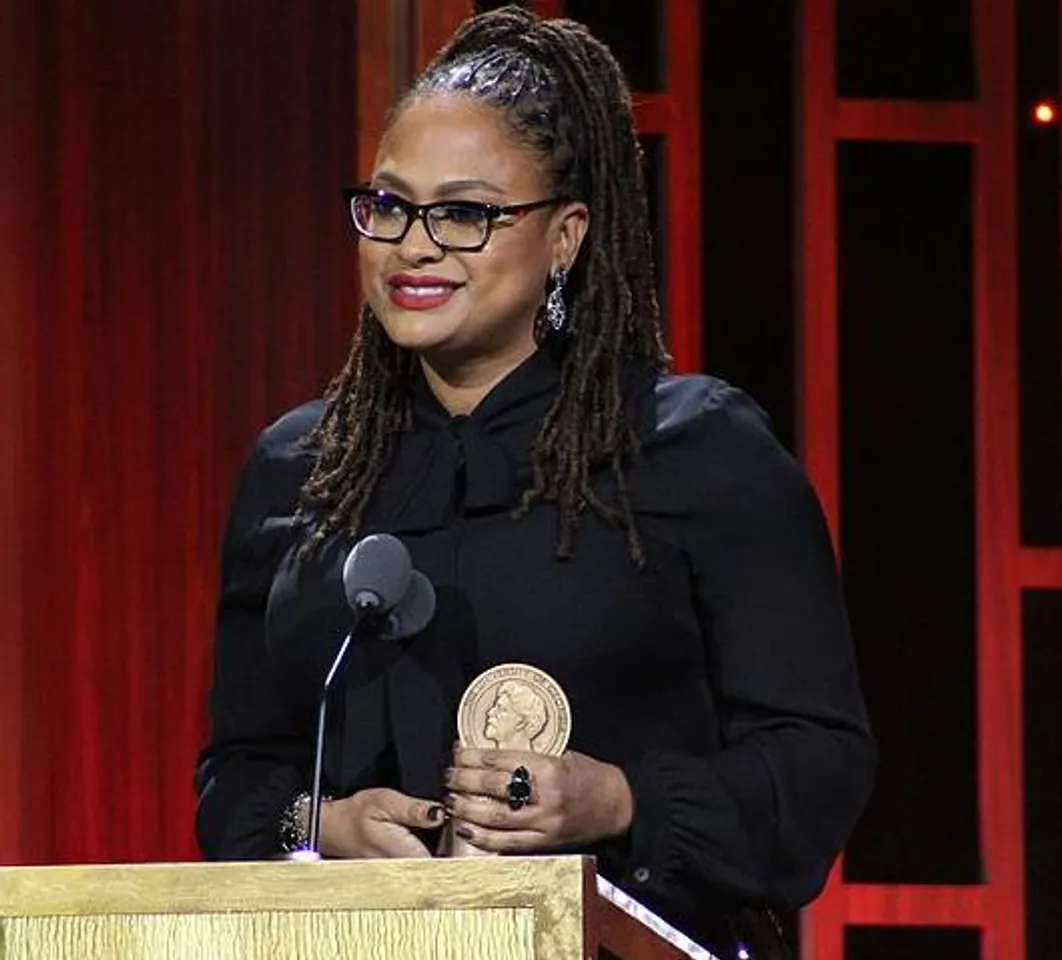 Some male directors were unhappy with Ava DuVernay for hiring female directors exclusively for her series Queen Sugar. The producer-director revealed this story while receiving the Woman of Vision Award at the 30th Annual Gloria Awards. As per a report in the Vanity Fair, DuVernay said she got a call from a male friend once, who is a member of the Directors Guild of America. He warned her that other directors were upset that she was recruiting only female directors for her show and accused her of discriminating.
DuVernay said to her friend, "I invite you to tell whoever is feeling discriminated against to sue me so that I can sue every studio that has left women out...cause we can do this, if that's what you want to do."
It is ironic that men who have barricaded women empowerment in Hollywood via sexism are crying foul today.
Female Directors have faced bias at the hands of Hollywood men for ages
Before calling out the Selma director for favouritism, the guild members should probably look into a mirror.Female directors in Hollywood have always found it hard to get into this men's only club. The men who accuse DuVernay of discrimination have selectively promoted male directors, sidelining women purely on basis of their gender. They have conveniently ignored numerous female directors' talent and vision for decades. But why do they feel so threatened now that women are uniting to give each other opportunities?
This insecurity probably stems from knowing that women are no longer dependent on them for opportunities. As the industry is increasingly embracing inclusion and diversity, those who have reaped the privileges of their gender now feel emasculated. The industry is changing and they can feel it. This reverse psychology of accusing a woman of bias towards men would have worked had it not stemmed from hypocrisy.
If DuVernay had to resort to giving chances exclusively to women, then the guild members who let their misogyny call shots till now are to be blamed.
Addressing the audience she reasoned, "Why did we do this? Because we can. Because we can create spaces that nourish in our own image, in the same way that our male counterparts have created in their own image for over a century."
It's about time that the male dominance in the American film industry ends. Not only has it led to abuse and exploitation of women, it has snatched away opportunities from them. In fact, it is essential that they create a united and symbiotic front, which focuses on the welfare of all those who are marginalized in Hollywood. The best part is that women have now joined hands for this cause. They no longer feel isolated. Entitled men have been playing the card of favouritism since ages. While they were wrong to so, the Hollywood minority has no other choice, if they want to counter the supremacist hands which hold the most wealth and power in the industry.
And if men find it wrong, then so be it. They should first mend their own ways before pointing a finger at what is women's way of surviving in a male-dominated industry.
Picture Credit : Flickr
Also read : HeadlessWomenHlywood: Objectification of Women in Film Posters
Yamini Pustake Bhalerao is a writer with the SheThePeople team, in the Opinions section.  The views expressed are the author's own.