Who was Gangubai Kathiawadi? Ganga Harjeevan Das Kathiawadi, known as Gangubai Kothewali, the Madam of Kamathipura was a sex worker and the madam of a brothel. Her life was documented by writer and journalist Hussain Zaidi in the 2011 book, Mafia Queens of Mumbai. A biographical film titled Gangubai Kathiawadi, starring Alia Bhatt will be releasing later this year. The poster and teaser is out and it's right below for you to see.
Who Was Gangubai Kathiawadi: A Look At The 'Mafia Queen's Life
Gangubai, born in 1939 in Kathiawar was the only girl child in her family. She studied in a government school and finished her school education. Despite this, she did not study further.
She ran away to Mumbai with her father's accountant, Ramnik Lal and was forced into prostitution after he sold her to a brothel.
Using her links with the Mumbai underworld, she rose through the ranks and to power.
Gangubai's clients had connections with the Mumbai underworld, and thus she became one of the most influential madams in the city.
Even though she lived in the slums of Kamathipura, she made a comfortable enough living to buy herself an expensive car.
Gangubai was the only brothel owner in the 60s to own a black Bentley.
She was in charge of several brothels in Kamathipura, Mumbai.
Her experiences with being sold into prostitution at a young age led her to sympathise with other women who suffered the same fate. Many walls in Kamathipura still have her images hung on the walls.
Gangubai was known for taking efforts to improve the lives of sex workers. It is reported that she met with Jawahar Lal Nehru and spoke to him about the issues faced by sex workers.
Gangubai also made an effort to improve the living conditions in Kamathipura, which led to her winning the respect of the community.
Bhatt had shared the first poster of the film last year in January. Here's a new poster she put out below.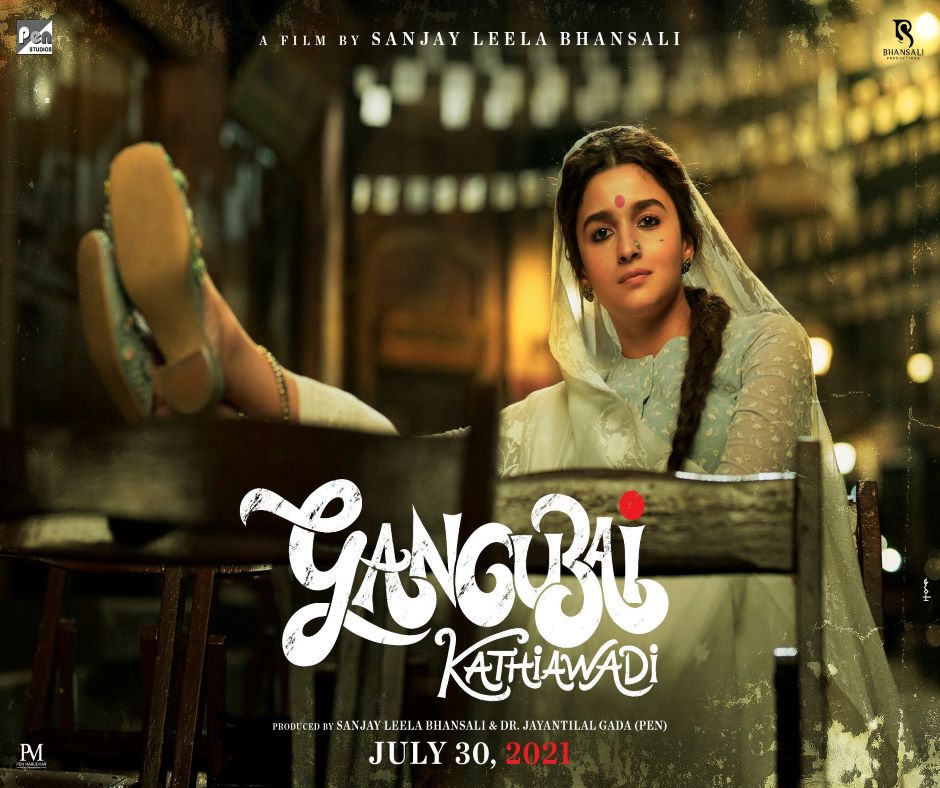 The teaser for the Sanjay Leela Bhansali film is out. As expected of most Bhansali films, this one's grand and indulgent. What makes it special is that the role is focussed on not just Gangubai's early difficulties but how she overcame the ordeals with a badass attitude and pushed the boundaries of acting as part of it. The film is slated for a July 30th release.
There were reactions from everyone on social media, from Shah Rukh Khan who called Alia Bhatt 'Gangsta'!
---
Gangubai Kathiawadi: Read These Articles For Sure!
---