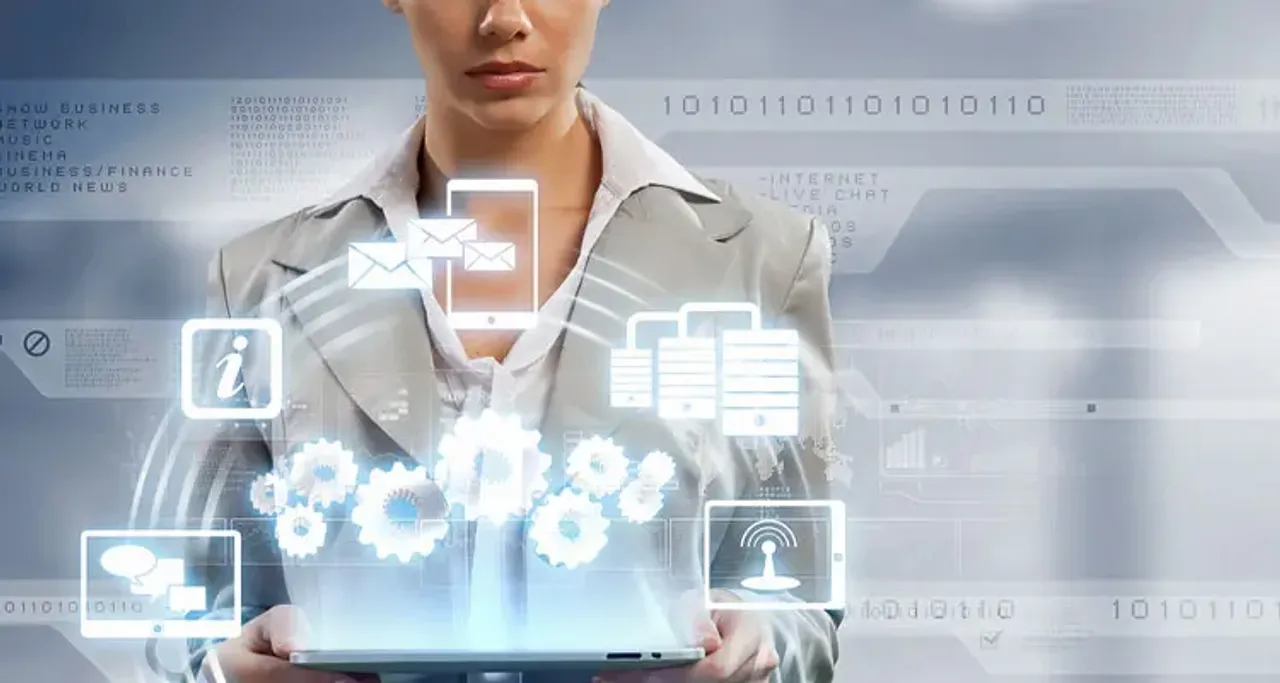 In recent years, there has been an encouraging increase in the role of women in entrepreneurship. Historically, entrepreneurship has been largely male-dominated, but the landscape today is evolving as more women are venturing into owning businesses and leadership positions. This shift is driven by several factors, including changing social attitudes, improved access to education and resources, and recognising women's unique perspectives and skills in the entrepreneurial ecosystem.
Women are establishing businesses across various industries, from technology and finance to healthcare, fashion, and social impact. Women entrepreneurs inspire future generations, break barriers, and demonstrate diversity's transformative power in business.
Women In Machine Learning
Artificial Intelligence (AI) and Machine Learning (ML) are transformative fields with significant progress in recent years. AI, a wide-ranging tool, enables us to integrate information, analyse data, and use insights to improve decision-making. It involves machines that respond to stimulation consistent with human responses, making decisions that require human expertise.
A recent study by the Global Entrepreneurship Monitor shows that Indian women are twice as likely as men to start their businesses and are more likely than men to see entrepreneurship as a good career choice. The narrative behind this statement may lie in analysing the challenges women entrepreneurs face in India. An article from the Deccan Herald says that only 3% of Indian women have access to financial institutes. According to the IFC Report 2019, over 70% of the total finance requirements of women entrepreneurs in the country are unmet. This lack of access to finance is the biggest reason women step back to start their businesses.
What is the need to start a business or startup in Artificial Intelligence and Machine Learning?
The demand for Artificial Intelligence (AI) and Machine Learning (ML) in the Indian market is experiencing a robust upswing, fueled by technological advancements, digital transformation, and data-driven decision-making. Industries across the spectrum, including finance, healthcare, e-commerce, manufacturing, and agriculture, recognise AI and ML's transformative potential. Organisations leverage AI-driven analytics for actionable insights, enhancing customer experiences through personalised recommendations, optimising supply chains, and even advancing medical diagnostics.
Many successful Indian women entrepreneurs started their businesses in AI technologies. Let's have a look at their profiles and their companies.
Payeli Ghosh, Co-founder, JIFFY.ai. Growing up in the Steel City of Rourkela in Odisha, Payeli launched Jiffy.ai in 2018, a revolutionary low-code/no-code autonomous enterprise cloud platform that accelerates human-machine collaboration, turbo-charges productivity, transforms business processes, and helps teams to unleash their creativity and innovation.
Ashwini, CEO and founder of Vue.ai. After working as the team leader for a mobile innovation team in Silicon Valley she realised her interest in artificial intelligence. She founded Mad Street Den with her spouse, an AI platform offering AI features and services, including emotion and expression recognition. For Vue.ai, she obtained recognition in over 100 publications and magazines and has a spot on Fortune's "40 Under 40 List."
In today's world, staying updated with the latest trends and technologies is vital, especially if entrepreneurship is your goal. You need to improve or learn new skills to meet new demands. This is where my platform comes in, offering support. We help individuals adjust to evolving market demands, encourage innovation and ensure personal growth.
Authored by Shruti Jayakumar, OdinSchool
This article is in collaboration with Women Shine Magazine. 
---
Suggested reading: How Can Artificial Intelligence Transform Healthcare For Women?