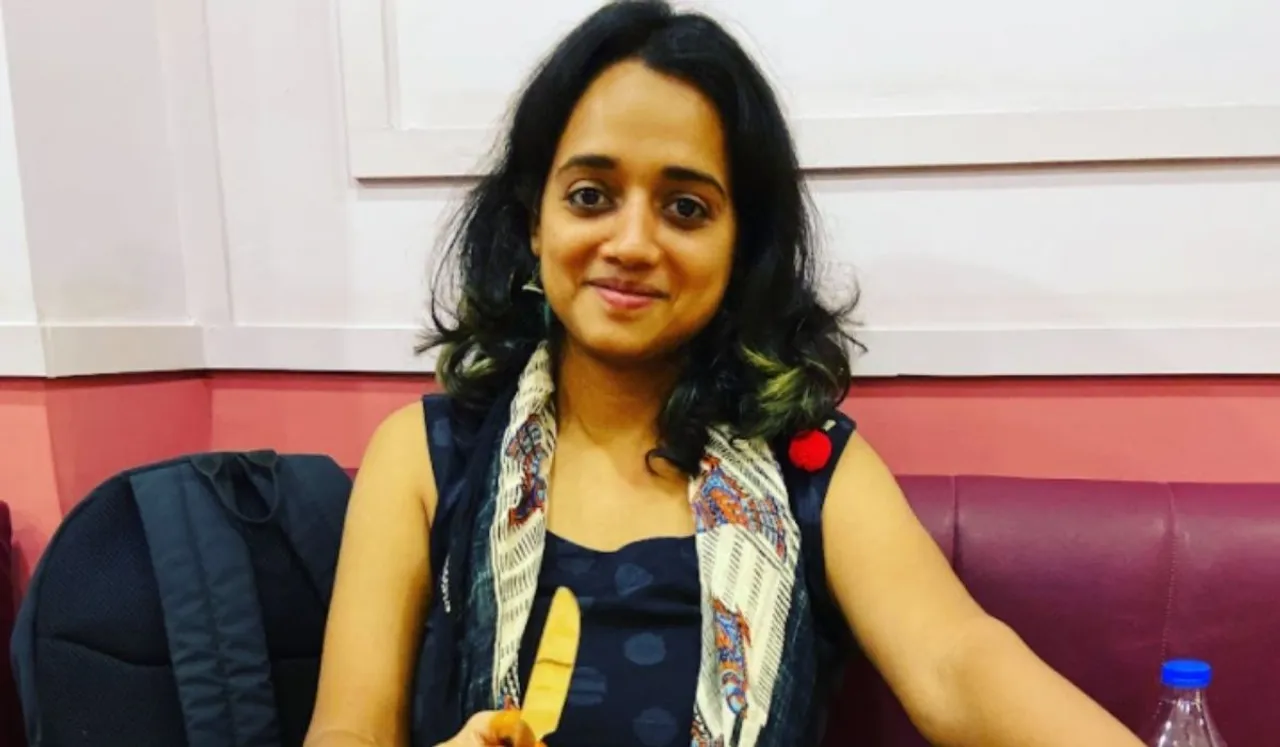 After working in the corporate world for 9 years, Namrutha Ramanathan started questioning herself about her goals in life. She didn't want to work for someone else's dreams. That's when she took up entrepreneurship and started a business in turning textile waste into products of everyday use. What started initially as a side hustle to break the monotony in corporate life, is now a social impact initiative called "Upcyclie".
How It Started
Namrutha says that she kickstarted her entrepreneurship journey by researching about kinds of waste, talking to people about it and figuring out operations. She says the process of setting it up gave her a fulfilment that none of the jobs in her 9 years gave her.  "When I spoke to the tailors to give me their waste, they were happy that they were not going to be under guilt of throwing it all away, anymore. That's why I chose to continue", she explained.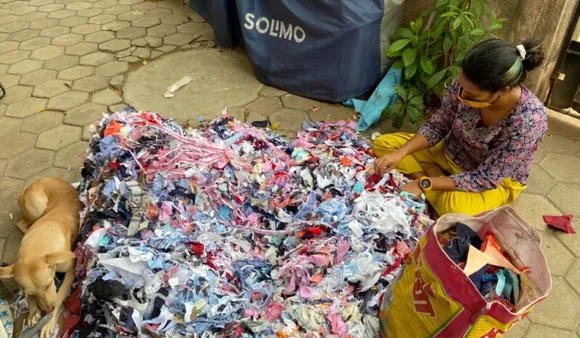 A Steep Learning Curve 
It was not easy getting started. And trying something Namrutha was just not trained in, needed a steep learning curve. She admits that she needed a lot of help in designing her products especially bags. She enrolled in a 3-month-course and learnt the art of bag making.
Having launched her new website, Google keyword planner was an important piece in her new online journey. This ensured her search results were good everytime people looked for upcycled items
That was a turning point, she says as she could now make her own products and train others to do so. "Re-selling was simple. But making/manufacturing was a new world altogether. I had to learn all of that on my own", she said. Once she had the bags figured, she got some advice on pricing as not many in her circle of friends or colleagues were familiar with e-commerce pricing.
The Pandemic Pivot
The pandemic, however, left Namrutha dealing with a slew of new challenges. Two of her akkas (craftswomen she had hired) stopped working for her because their husbands, who were at home due to the lockdown, would complain about the tailoring machine noise. She tried convincing their husbands and mothers-in-law who agreed after she explained to them that the money they earn could be used to pay their kids' school fees. She also fixed strict working hours for them to help them strike a better work-life balance.
Working with Other Women
"When volume increased, I really needed help. So I started looking for tailors who can work overtime, after their day jobs. There were akkas who worked at exports during the day, and had time at home. I now work with them to make a few products too. The finish was of paramount importance. I make the samples, standardised patterns, and give them the complete kit. They make it and I pick it up from them after a QC (Quality Control) session at their place."
"The fact that I could provide jobs to women who needed help with money and confidence made me very happy"
Milestones achieved
Talking about milestones achieved, she says that the launch of Kindle sleeves and kutti samosaas (origami pouches) was a big moment in her journey as every piece is unique. Besides that, she was delighted when she sent her first international order for upcycled Guitar, Ukulele and Kalimba bags to the United States.
Selling It Big 
Selling products in a busy and cutthroat online market is tough. And so entrepreneurs have to rework and rethink strategy often. One tool that Namrutha used extensively was the Google Keyword planner for writing descriptions. Having launched her new website, this was an important piece in her new online journey. This ensured her search results were good everytime people looked for upcycled items.
Among other digital media, she has been using Instagram and Etsy for selling her products.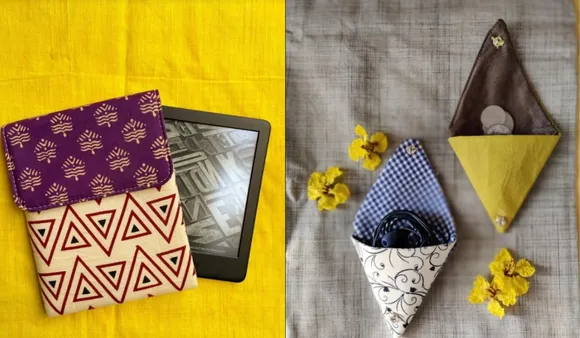 Advice to new-age entrepreneurs
Her advice to new-age entrepreneurs is not to forget why they started in the first place as it gives a clear vision of the direction they want the business to go in.
Future plans
"Whenever people want to shop guilt free or dispose off waste, they should choose Upcyclie", she says adding that the first step is to establish the brand and business, sort out the revenue flow and then expand to other forms of waste. "I aim to create a complete circular economy with waste in every walk of human life", she signed off.
We are covering stories of women who are breaking new ground in entrepreneurship. This series is a partnership between SheThePeople and Google India
---
Suggested Reading
Meet Hekani Jakhalu Kense, the Lawyer-Turned-Social Entrepreneur From Nagaland
How This Woman Entrepreneur Found Her Calling In Jamun Wine
These Women Entrepreneurs Are Bringing Spotlight to the Wonderful Art of Kalamkari