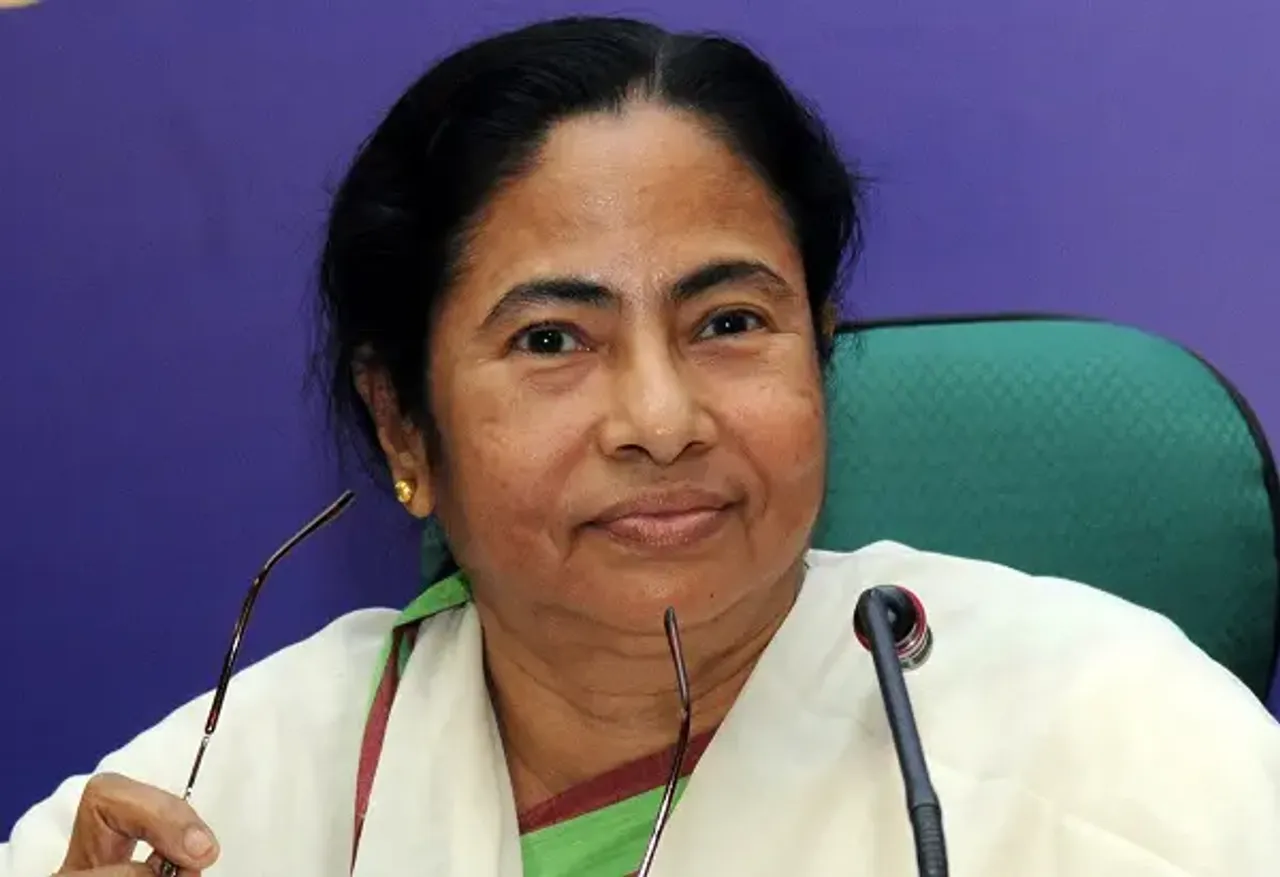 Mamata Banerjee Khela Hobe chant turns to Khela Holo, as the 66-year-old claims win for a third time in West Bengal. One of the most fiercely fought state elections was the West Bengal legislative assembly election. What caught our attention was Mamata Banerjee, the leader of Trinamool Congress (TMC) who was ruling the state and was facing an anti-incumbency factor as she has been Chief Minister for two terms now, with the whole might of the BJP pitched against her. The BJP spared no expense to win the elections.
Mamata Banerjee and TMC against PM Narendra Modi, Home Minister Amit Shah and the whole BJP. State elections are never about a CM against a PM but the BJP had made it Banerjee vs Modi by putting their all in the fray. So, now that she had trumped the PM she will remain the only woman CM in the country and has all but firmly established herself as a force to reckon with. She is very much in a league of her own.
Foul language and intentions fail
Who can forget the 'Didi-o-Didi', the toxic catcall PM Modi used at every election rally. I am sure it must have been a huge negative amongst women voters in particular and people in general. This certainly did not befit the PM of India. The BJP forgot for a moment that West Bengal is the state where feminine power is worshipped. One cannot just para drop from somewhere and catcall a woman leader and then expect to win. 
The BJP at every election meeting had upped the ante of polarisation by asking why the TMC leader is allergic to chanting "Jai Shree Ram". This because she was shown as someone who was a minority appeaser and so had a problem with anything to do with Hindus. She replied by reciting the "Chandi Path" on stage which is an invocation to Goddess Kali. These are all optics but this optic firmly announced that West Bengal is where women are on equal footing with men. 
Mamata Banerjee Khela Hobe Goes From Battlecry To Victory Chant
At the beginning of her state election rallies when the rival BJP challenged Banerjee, her response was 'Khela hobe' which roughly translates to 'game is on'. It became TMC's election campaign song. It became so popular with the youth that rivals had to put out their own versions of 'Khela hobe'. And today in a day when her party is winning the people of the state are saying 'Khela holo' which means 'game did happen'.
Consider this, PM Modi held a record number of 20 public meetings, Shah held 50 while BJP chief JP Nadda held 40. Almost all top BJP leaders including Smriti Irani, Piyush Goyal and Uttar Pradesh Chief Minister Yogi Adityanath campaigned in West Bengal. Some prominent TMC leaders defected to BJP and even Mithun Chakravarty joined the BJP. Oh! and not to forget the flowing beard the PM decided to adorn to remind the Bengalis of their beloved icon Rabindranath Tagore. All this was stacked up against Banerjee.
As opposed to that here she was addressing public meetings across Bengal in a wheelchair – as a result of an attack on her where she had fractured her foot. A diminutive figure in her crumpled blue bordered saree and her favourite rubber chappals was the probable 'Bengal ki beti' is what remains of this high octane election campaign. 
Comments like - she won despite '&t=1127s">being a woman' - have nothing to do with her win. She and her party's win has proved the fact once again that regional politics is very different from central politics which regional leaders like Mamata Banerjee understand well. For now, she is queen for all she surveys.   
Views expressed are the author's own.