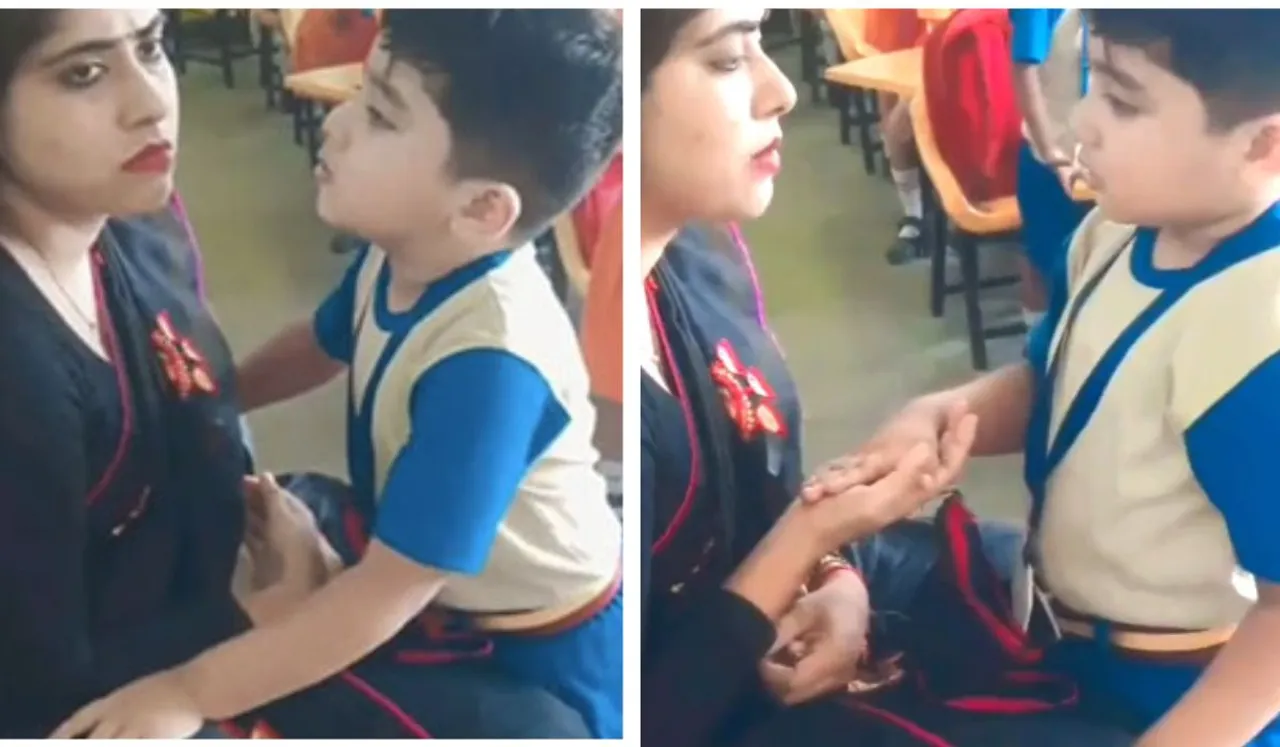 Teachers have a special connection with the students they teach. They are crucial to a child's development because they impart knowledge and direct young people in the right direction while also disciplining and caring for them. One such sweet moment between a teacher and a student was captured on camera, and it has since gone viral online thanks to the teacher and student's heartwarming gesture of affection. In the video, the young child makes an effort to earn back the teacher's affection after she expresses displeasure at his failure to comply.
The video, which Chapra Zila tweeted on Monday, September 12, depicts a classroom in which a youngster is attempting to console his teacher. The child can be seen repeatedly apologising to the teacher and pledging to learn from his mi stake in the footage. In an effort to win her love back, he is even seen repeatedly kissing her on the cheeks.
Little Boy's Apology To Angry Teacher
You can hear the woman speaking in Hindi as she says, "You keep saying you won't do it, but you still do. I won't talk with you. Although you previously promised not to, you did. " The boy hugs her and keeps promising not to do it again while appearing contrite. He gives her many kisses while apologizing, promising that he won't do it again.  Watch the video here.
---
Suggested Reading: Elderly Woman Selling Chocolates In Mumbai Local Goes Viral, Refuses Monetary Aid
---
In the video's ending, the little pupil persuades the teacher, who then offers him a kiss in return. The teacher's identity and school are unknown at this time. More than 282,000 people have seen and liked the video on Twitter. Comments describing the video as "sweet" and "adorable" swamped the comment area.
Another video, which went viral earlier this year, generated a lot of buzz on social media. On the last day of camp, it showed a teacher at a Delhi school leading a dance class with pupils. The video, which was recorded in a classroom, included the pupils singing the classic song Kajra Mohabbat Wala from the movie Kismat.
Feature Image Credit: Twitter