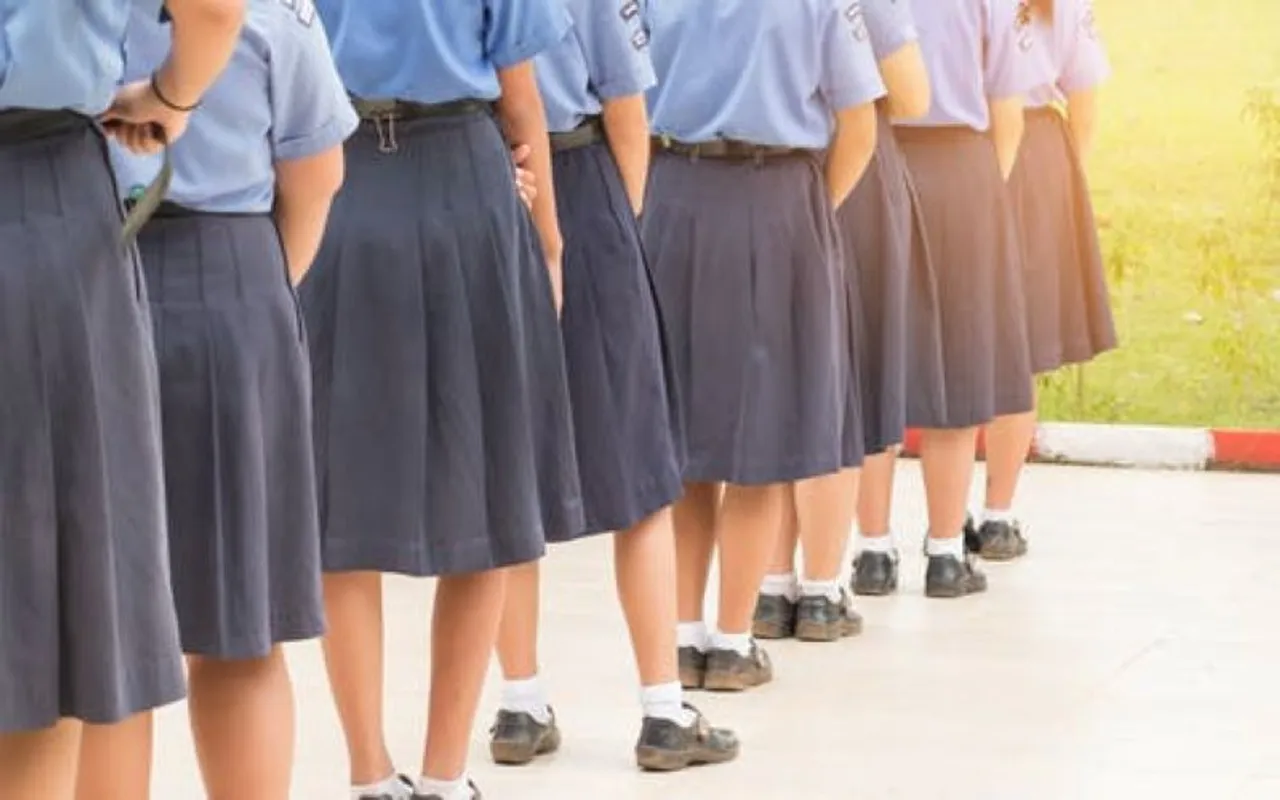 UP teacher beats minor girl brutally in a video from Unnao, allegedly because the girl was making noise in the class and it irked the teacher. After the video went viral, the authorities got into action and case has been registered against the accused teacher.
It is often seen that children create all kind of nuisance and troubles in school and classroom. Little kids are more into chatting and having fun with their friends more than they focus on what's being taught. While handling them with patience and kindness is the duty of a teacher, a case from Uttar Pradesh's Unnao has surfaced in which a teacher lost her calm with the noise being made by a 5 year old girl in the class that she slapped her multiple times brutally.
UP Teacher Beats Minor Girl Brutally
In a viral video allegedly from Unnao shows a female teacher grabbing a five year old student and slapping her multiple times. The girl was making noise in the class reportedly which didn't go well with the teacher and she lost her cool. The video was recorded by someone from a little distance apparently through a window and as it soon got flagged and got viral on internet.
According to the statement by Basic Shiksha Adhikari of Unnao Sanjay Tiwari, "A video (of a teacher thrashing a student) went viral after which we've started an investigation. We found that this incident took place in the school. A case has also been registered against the teacher". The head teacher of the school was reportedly suspended for not informing about the incident, that took place on Tuesday, July 12, to the higher authorities and tried to defend the teacher.
The video comes few days after a similar incident that took place in Bihar where a five year old boy was beaten brutally by his tuition teacher that he lost his consciousness and had to be rushed to hospital. Both the incidents compel us to rethink the safety of children in schools and educational institutes. It is important that we ensure that educational institutes, where children spend most of their time, are a safe place for them free from harassment and abuse.
---
Suggested Reading: Viral Video: Brave Mother Clings To Car Hood As Thief Drives Off With Her Children