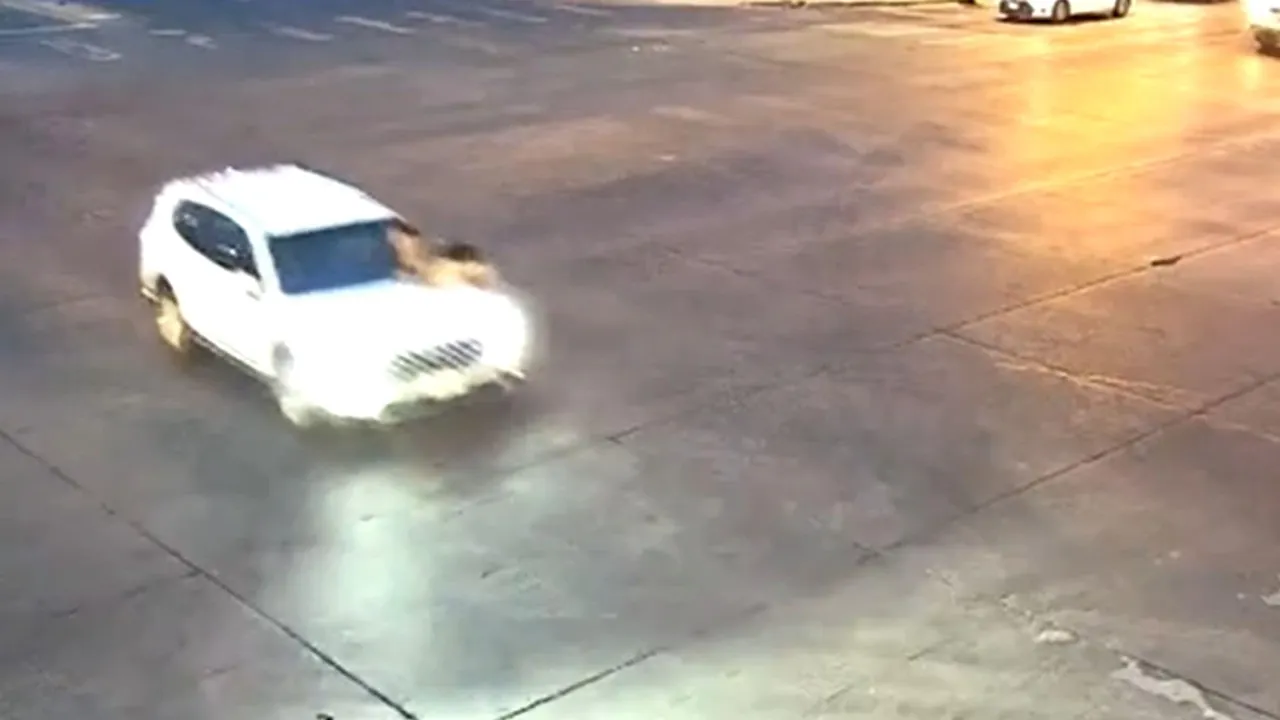 New Mexico mother clings to car hood to save her children from being kidnapped. The car had been parked outside a store and when the mother returned, she found that a female hijacker attempting to drive off in her vehicle with her while her children were still inside.
The mother from New Mexico, USA, Melody Maldonado jumped onto the hood of her car during a carjacking to save her children from being kidnapped. The 33-year-old mother had parked her car outside of a convenience store and left her 6-year-old daughter and 11-month-old son inside the car.
When Maldonado returned, she was reportedly pushed by another woman after she unlocked the car door. The woman proceeded to get into the car and drove off with the children. The accused Regina Castillo was still driving when Maldonado leapt onto the car and clung to the car hood.
New Mexico Mother Clings To Car Hood Amid Carjacking
Melody Maldonado spoke to DailyMail that the 29-year-old Castillo refused to stop the car despite her yelling that her children were inside the car. She said, "She definitely heard me. I yelled for her to stop and that my kids were in the car".
Maldonado explained that during the carjacking, Castillo began swerving to throw her off the vehicle. She said that Castillo "was swerving so that I would fall off". Maldonado eventually fell off the car and ran back to the store, not realising that she had broken her foot. She asked an accountant to call the police.
The police department located the hijacked car and found that the carjacker Castillo had ditched Maldonado's 6-year-old daughter at an intersection after realising she had a phone that could give away the coordinates of the car.
Castillo then abandoned the vehicle along with the 11-month-old son and tried to evade the police. She was found hiding behind a pickup truck and was taken in by the police. Bodycam footage from the Hobbs Police Department shows Castillo being pursued through a backyard until she was tackled by officers, handcuffed, and taken into custody.
The accused Castillo had three active warrants against her for failing to appear in court on charges of traffic violations, shoplifting, and concealing her identity.
---
Suggested Reading: When Neetu Kapoor, Alia Bhatt Set Goals As Modern Mother-In-Law & Daughter-In-Law