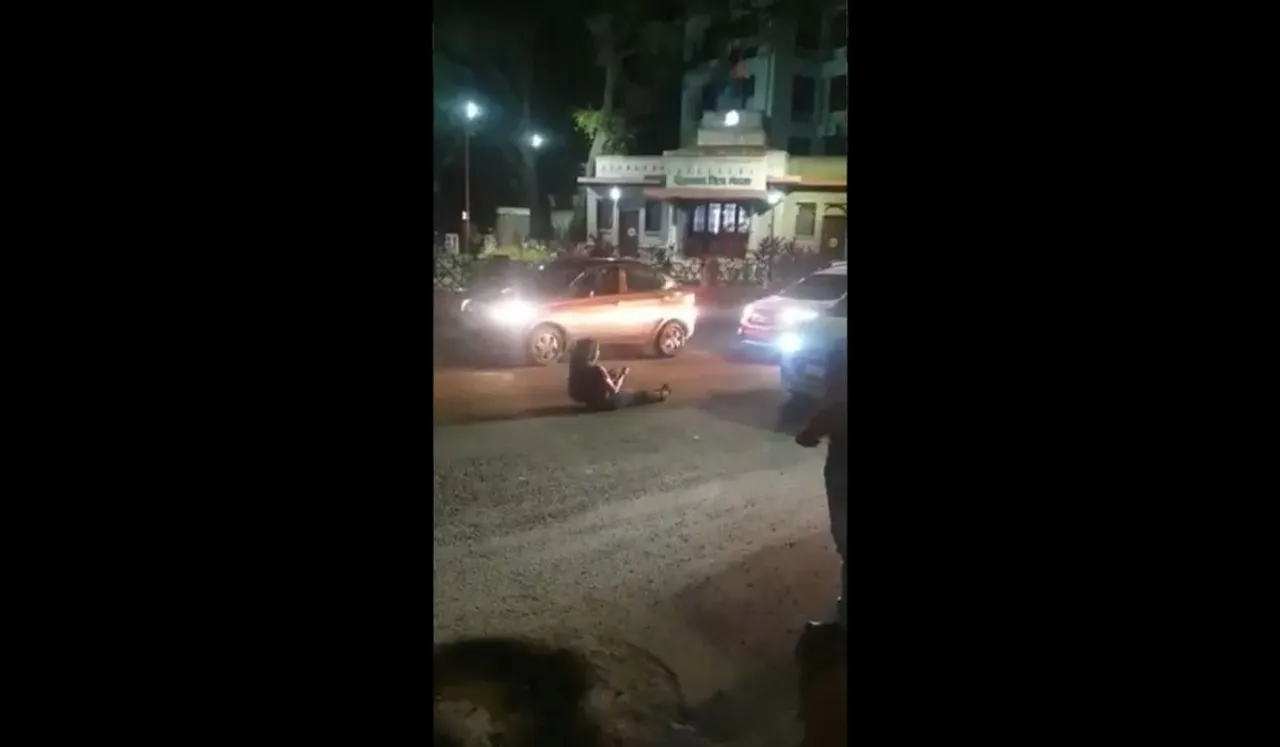 Pune Girl Viral Video: A video of an intoxicated young woman has been doing rounds on social media. The woman allegedly under the influence of alcohol can be seen blocking the traffic at the Hirabaug Chowk on Tilak Road in Pune, Maharashtra.
The woman reportedly laid down on the road and tried to block the vehicular traffic on the night of Tuesday, August 3, around 10:30 pm. Seeing her sleeping on the road, people reportedly went to the woman and asked her to move aside from the road, but she didn't listen. Following which, the locals had no other option but to call the police. After getting the information, the police personnel rushed to the place and moved her away from the road. Later, the woman was taken to the Khadak Police Station.
Reportedly, the police have not taken any action against the girl yet. A police official told Punekar News that the woman was on the road for few minutes only and then went away.
Watch the video here.
पुण्यात मद्यधुंद तरुणीचा हंगामा, टिळक रस्त्यावरील हिराबाग चौकात रस्त्यावर झोपून वाहतूक अडवण्याचा प्रयत्न pic.twitter.com/GgfoHlf0jo

— Anish Bendre (@BendreAnish) August 4, 2021
A lot of viral videos featuring young women have been doing rounds and stirring debates on irresponsible behaviour on social media. Here's a look at the most viral recent ones.
Lucknow Driver Assault Case
A video of a cab driver being allegedly assaulted by a young girl in the capital city of Lucknow has gone viral on social media. According to the police reports, the incident took place on July 30 at the Awadh signal in Lucknow when a woman who was crossing the road was almost hit by a cab, and thereafter she started slapping the cab driver and even broke the man's mobile phone.
Guwahati Girl Slamming A Man For Groping
In a viral video dated July 30 from Guwahati, Assam, we can witness a young girl giving a befitting reply to the man who allegedly groped her in public. Reportedly, the accused man tried to come close to her on the pretext of asking for a place and then in an atrocious act, allegedly molested her. Later, the woman vehemently confronted him and handed him over to the police.