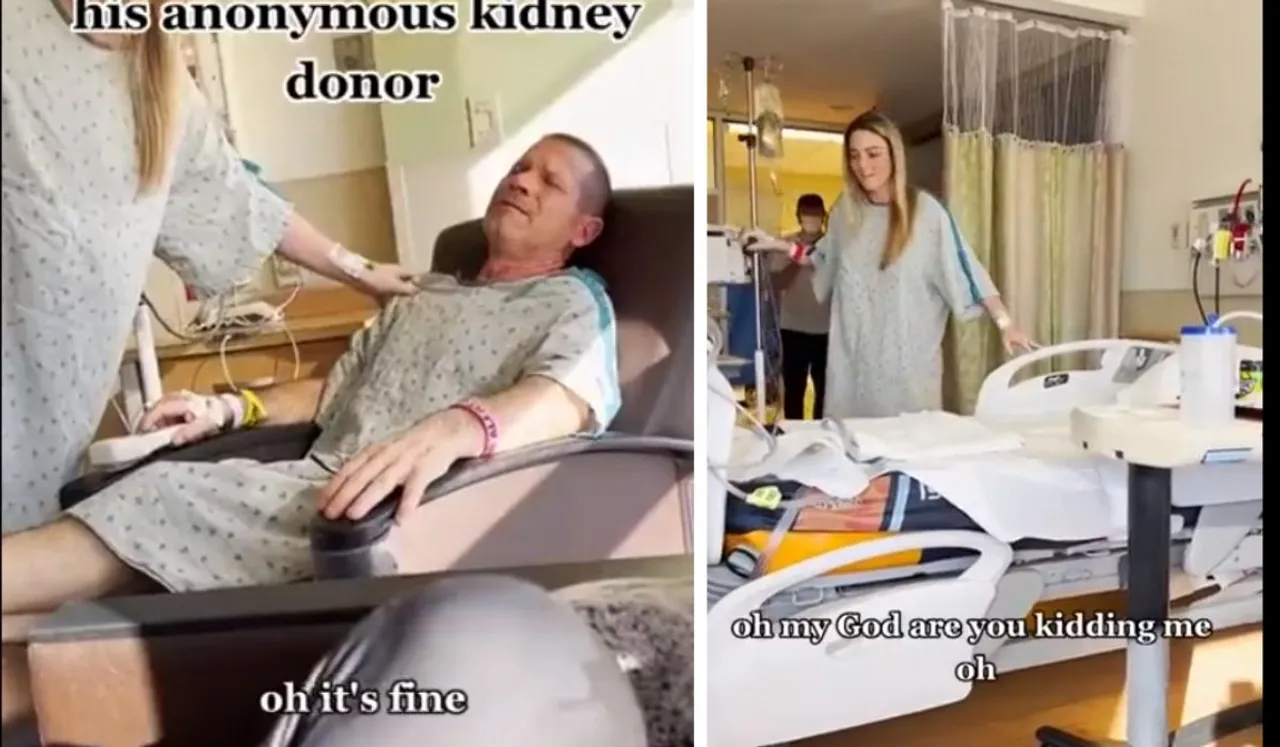 A video of a man getting emotional as he learns that his daughter was his anonymous kidney donor has gone viral online. Figen, a Twitter user, posted the clip, and the man's response had the internet tearing up.
In the video, a woman can be seen walking into the hospital ward where her father is being treated. As soon as the father realises that his daughter was the anonymous kidney donor, he begins to cry. His daughter tries to give him comfort. The viral video captures his reaction and the caption describes her as one of the world's most wonderful daughters.
Daughter Donates Kidney To Father
On Twitter, the video has received 18,000 likes and over 4 lakh views. One person remarked that she was relating to the case on so many levels. She revealed that she received two kidney donations from her living family members. Her father and cousin were the donators and the woman said that getting a replacement kidney was a true miracle. The user also revealed that the kidney donations gave life to her and two other people.
---
Suggested Reading: Women Resisting Three Child Policy: How China's Birth Rate Fell Continuously
---
Another person shared how touched he was and said that people live for love and connections such as the bond between the father and daughter.
Others also praised the daughter's deed and got emotional in the comment section.
Similar Case
Similar events occurred in India as well. A courageous and selfless deed by Heena Tabiyar, a 24-year-old woman from Banswara, Ahmedabad, saved her father's life. Heena gave her father, Mohan Lal, 49, a kidney in a laparoscopic procedure in 2018.
A similar incident occurred last year when Rohini Acharya, the daughter of Rashtriya Janata Dal (RJD) leader Lalu Prasad Yadav, gave her kidney to save her father's life. Lalu Yadav, 74, is ill and has been battling health issues for some time. Acharya, her daughter, who was in her 40s, donated one of her kidneys to him. Several people were moved by Acharya's selfless deed.