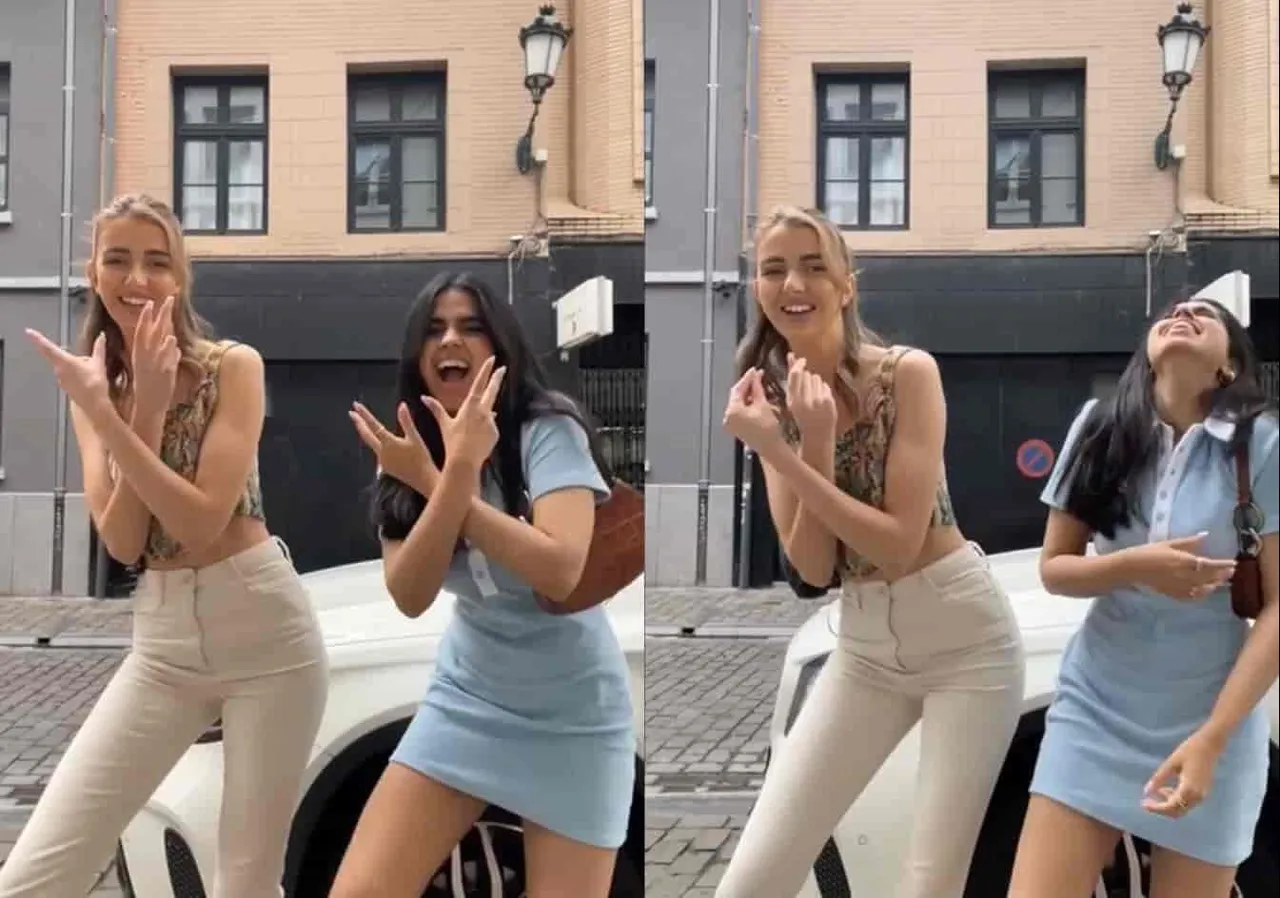 The Chikni Chameli viral video shows an Indian dancer grooving with her Irish friend to the iconic song. The video showed the two attempting the dance choreography as they laughed and enjoyed themselves.
As soon as one hears the song, actor Katrina Kaif comes to their mind since the original music video was picturised on her. Chikni Chameli was in the film 2012 Agneepath starring Hrithik Roshan and Priyanka Chopra. The song's tune was taken from a Marathi song Kombdi Palali which was in the 2006 Marathi film Jatra.
Chikni Chameli Viral Video
The Chikni Chameli viral video was shared by user Sahira Taneja on Instagram. She captioned the video "We failed but had so much fun." She added that her followers could comment on which song they should try dancing to next and said "we promise to suck at it." Within a few days of upload, the video went viral and received more than 750,000 views and 48,000 likes.
Social media users praised the two for trying the dance and having fun while doing so. A user said, "My introverted shy self could never". Another user called the two dancers brave and said, "I like how you live your life in colour and don't care about other people's opinions."
People suggested that the duo dance to the song Kamariya from the film Stree, Zingaat from the film Sairat, and Garmi from the film Street Dancer 3D. The dance's choreography and coordination did not receive praise, but the dancers' attempts won over the internet and they were praised for enjoying themselves.
Viral Dance Videos
A video of four dancers dancing to Barso Re in Times Square, New York went viral. The four dancers Shivani Shah, Shikhaa Patel, Eshhpat, and Aashika Jikaria choreographed and coordinated a dance to the song. The video went viral and within two weeks it received more than 15 million views and more than a million likes.
The video caught the attention of Ricky Pond, also known as Dancing Dad. He commented, "Love it. I'm going to do this, I'll tag you."
---
Suggested Reading: Viral: Dancers Groove To Aishwarya Rai's 'Barso Re' At Times Square; Receive Praises