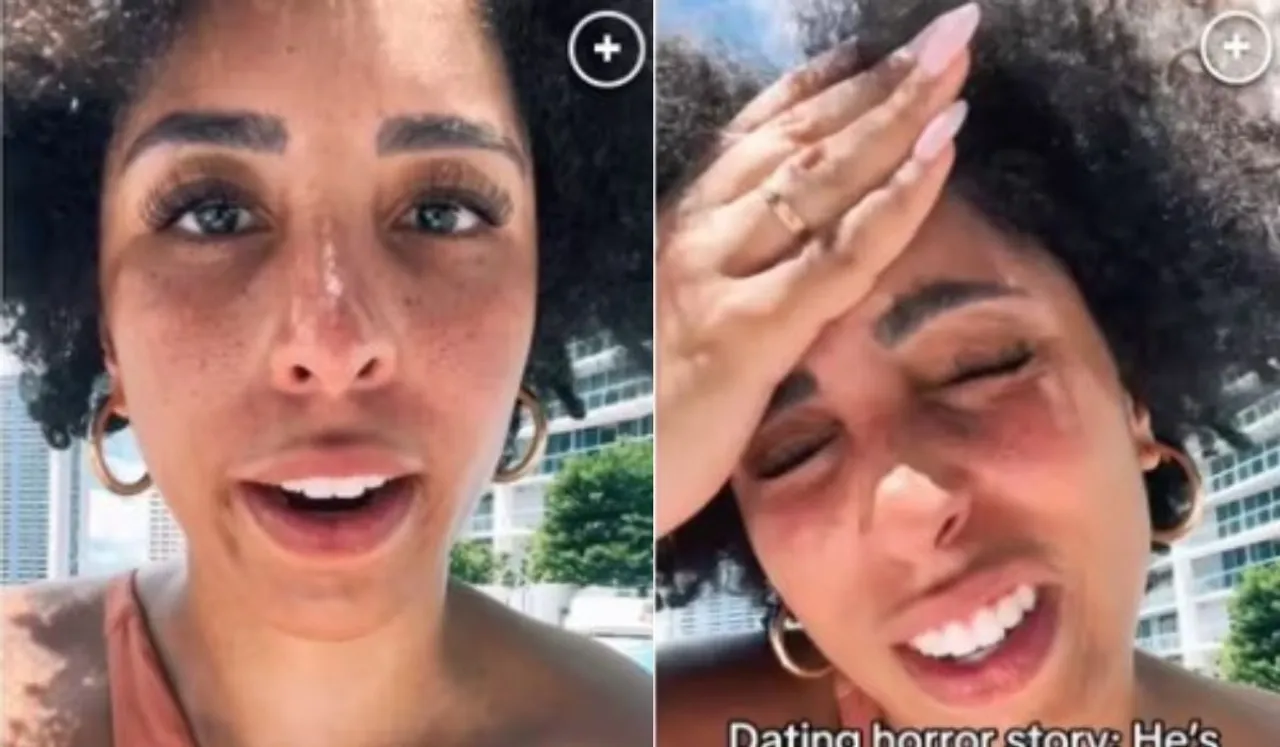 In a trending TikTok video, a woman named Chandler, 30, shared that she was ghosted by the man who brought her to Miami on their second date.
Chandler, who hails from Maryland, described in the viral video how the man told her that he was going out for lunch with his sister, whom he hadn't seen in a while.
Woman Ghosted By Man Who Took Her To Miami
She went on to share that she had said okay and reminded him that they had hard-to-get lunch reservations at 1:30 pm, to which he replied that he would be back before that. While the man apparently went to meet his sister, Chandler decided to spend some time at the pool.
Around 1.10 pm, she decided to remind him about their lunch. She texted him, asking his whereabouts, and reminded him of their lunch reservation. After not getting any replies for ten minutes, she texted him to confirm their plans, asking where he was and if he was going to pick her up for lunch.
When she didn't receive any reply, she decided to give him the benefit of the doubt and pushed back their dinner reservations. She went on to take a nap in the room. However, she revealed that "it got worse in the video that has amassed over three million views.
Chandler shared shocking revelations as she continued the story. It turned out that the man had come back while she was asleep and took away all his stuff, leaving her all alone in the hotel room in Miami.
When she woke up, she found that all his things were gone. Eventually, she texted him again, and in responding to Chandler's worried texts, the man replied, "I'll be fine."
Shocking Revelations
However, Chandler was suspicious of the man's sudden departure. In a follow-up video, Chandler revealed that, with the help of her viewers, she discovered that the man was married and had a wife and a family.
Chandler shared that she received a text from a woman "out of the blue," who shared that the man was actually married and had ghosted her too.
The woman also shared documents to prove that the man was married. The document showed the wife's name along with the details of the home they had bought together in 2020.
Netizens' Reaction
Netizens shared their opinions on the issue. While some opined that the man's wife should be informed of these details, others speculated on weird reasons for his sudden departure.
One user said that Chandler has a responsibility to tell the man's wife. "What she chooses to do with the information is her choice, but I insist that Chandler tells her the truth."
Another user commented that the man probably met another girl and was in another room with another girl. The user further told Chandler to enjoy the vacation if it had been paid for.
---
Suggested Reading: Brazilian Woman Recalls Falling In Love With Man Who Robbed Her