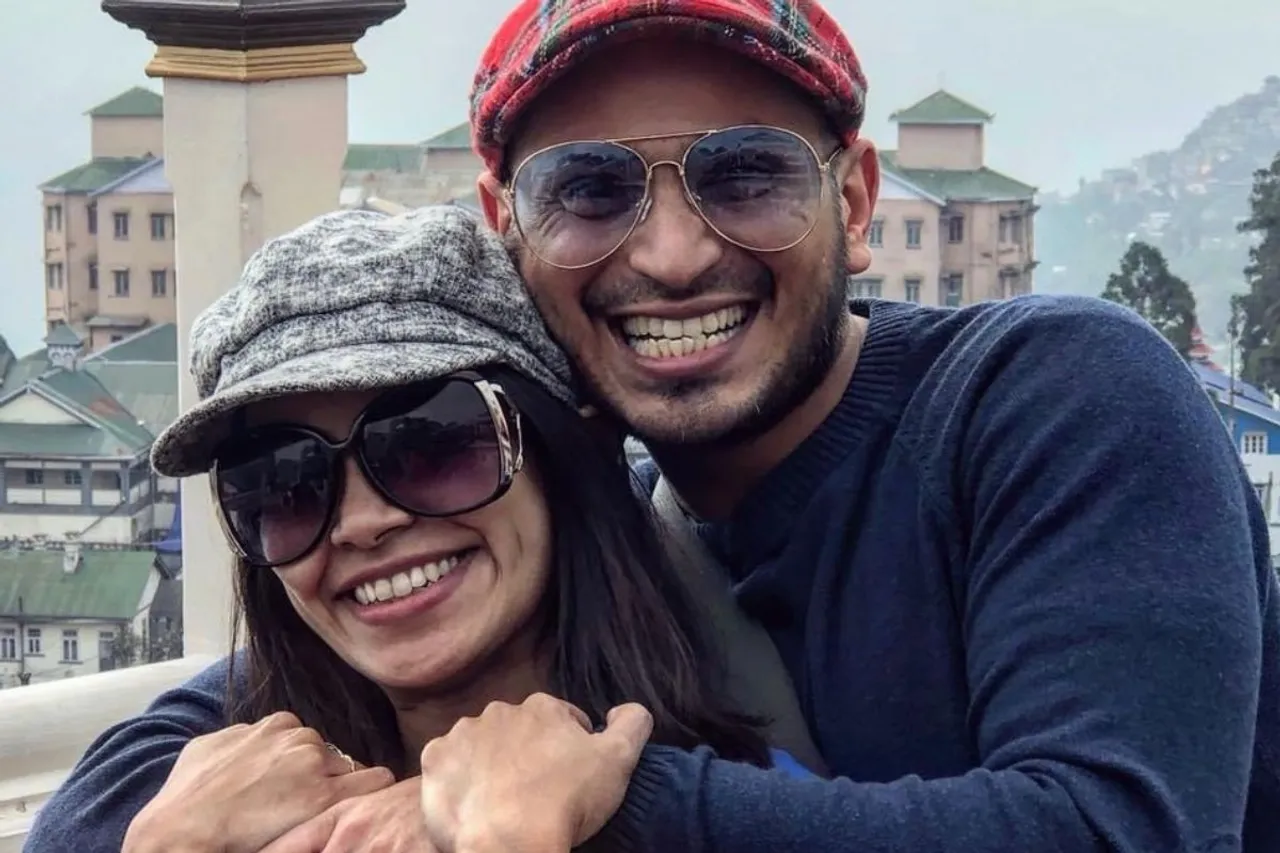 Raksha Bandhan is not the only day for celebrating the brother sister bond, it is a responsibility of a lifetime and an ever so cherished relationship. Sometimes the sibling steps up to be the second guardian to protect the other in situations of crisis and then they become their worst enemies when it comes to sharing food. It's a very adventurous bond.
The relationship between Ayush Kejriwal and his sister Ayushi Kejriwal is somewhat similar. Growing up in Kolkata, the Kejriwals had quite a happy and fun childhood. But when Ayush was 5 and Ayushi was 3, their mother lost her eyesight from a health condition called Multiple Sclerosis. Since then Ayush and Ayushi had to fetch their basic needs from themselves.
Ayush at 5 years old had to step up as the older sibling, taking care of her sister. Ayush recalls an incident when their dad taught them the lesson of life which they carry to date. He says, "Once while cooking daal she had put extra salt instead of sugar and lots of red chilli powder, we almost couldn't eat but dad asked us to complete the food. When mum tasted it she realised and started crying, at that moment dad told us, 'your mum might not have her own eyesight anymore but you two are her eyes.' Ever since we have never let mum feel like she is any less than any of us."
Brother Sister Bond: To Protect and To Empower
Ayush also mentioned that as they grew up he understood that his sister required a mother's guidance and support on various occasions. So he had to adapt that quality to become her support system and a bridge between them. He said that Ayushi having a squint in her eyes got bullied in school often and they put her self-confidence down. So Ayush constantly reminded her that she is very beautiful and the comments of others shouldn't define who she is. He stepped up to be the eyes of his mother in such times.
Ayush went to the UK after school to study fashion. He was nearing 18 years when he heard the news of his dad's death. It was devastating for the whole family. Their dad being the only earning member of the family left them in a big crisis. Ayush at that time had got a small job in the UK so he consulted his mom if he should come back to their home in India and help or go back and do his job. Their mother said, "You've gone there to build a life for yourself, do that, don't worry about us we'll be fine." My sister and I were yet to complete our education but with what dad left us with and whatever I could help, we survived.
Ayush said, "We three became each other's pillars of strength. Ayushi completed her studies and got a good job at a renowned hotel chain in India. She became the independent woman my mother wanted her to be." He further added, "When we went through the financial and emotional crisis, many relatives suggested that we get Ayushi married. My mum said no to their faces, she told me that we might not be at our financial and emotional best but that doesn't mean Ayushi is a burden to us. We are equals here." Ayush also said that their mother always told them marriage is a choice and when it's the right time, it'll happen.
Ayush says that he has learned it from the right person to understand what independence is and that he never saw his sister to be inferior to him. He was the big brother but never tried to control her.
When Ayushi decided to get married to the person she was in love with, Ayush and their mom took some time to know them and see if the in-laws would make her as happy or accept her to be the independent woman she is. They didn't want her to compromise anything for a marriage. Ayush said, "We were happy but also scared that what if her in-laws don't keep her happy or try to change some day." But he said after meeting the groom and his family their mind changed and they all agreed to the marriage. Till the marriage, it was Ayushi with whom their mother stayed so the two siblings decided to be with their mom in their respective houses for half a year. Ayushi had made it clear to her husband and others that their mother and her brother come along as a family in this marriage. It'll never be the traditional 'sasural' and 'mayka' but both will be her home and family is always welcome at home.
At their wedding, Ayush and their mother decided to recite an emotional letter dedicated to Ayushi's in-laws. And to promise to always keep her happy.
---
Suggested Reading: Bollywood Movies Depicting Beautiful Brother Sister Relationship
---
Ayushi says, "Whilst it's true Rakshabandhan symbolises the relationship between a brother and sister where the brother promises to protect the sister. Ours is a bit different. We protect each, love each other and are there for each other as a friend. Ayush has been an extremely caring and protective brother without making me feel inferior. We have always had an equal say in everything and I have never felt undervalued or unappreciated because I am a female. I could not have had a better brother ever."
Brother-sister bonds are always very special and while celebrating such days one should also remember sisters are not just needed to be protected but also to be empowered and to accept their independence with open arms.
Watch video here.