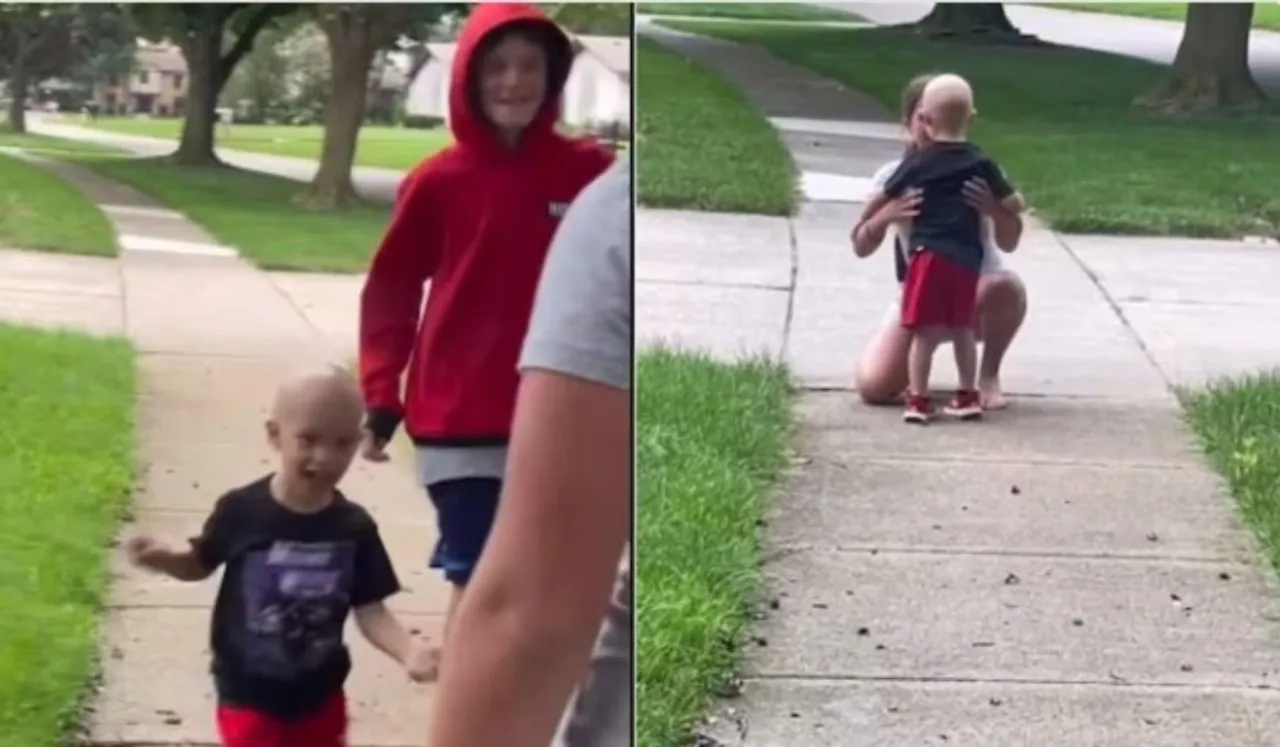 Cancer is one of the most dreadful diseases that can affect humankind. It takes a toll on not just the affected person but also their family members. The agony multiplies when the affected person is just a child. And when that child battling with the terrifying disease comes back home, it's the biggest celebration for the entire family.
A recent video showing a little boy who has been battling cancer returning home after undergoing months of treatment at the hospital went viral. The boy's siblings' reaction to seeing him return home is priceless. The video was shared by Majically News and went viral, winning the hearts of countless netizens. The video amassed 91K views.
Little Boy Battling Cancer Goes Home
The video shows the little boy coming back home after spending several months in the hospital undergoing treatment for cancer. As soon as his siblings see him outside, they run to him in tears and give him a big hug, one by one. First comes one of his sisters, who kneels down and takes him into her arms, followed by another sister, who scoops him up into her arms emotionally, and then comes his brother, who embraces his little brother.
According to the text in the video, St. Jude Hospital "saved the child's life." He had been in the hospital for five months, with another three more left. The video ends with the little boy happily posing for a camera with a smile on his face, followed by a photo of the little boy along with his parents.
The caption of the video read, "Aww, they are so excited to see him. Keep fighting, little warrior. Sending you lots of love." The video shows how a little love can make a huge difference during tough times.
Netizens took to the comment section to pray for the little boy's speedy recovery and well-being. A user wrote that babies should never have to deal with this disease and conveyed their happiness for the child's reunion with his siblings. The user also conveyed their best wishes to the boy and his family.
Another user prayed to God to protect the "little angel" and wished blessings upon the boy and his family. "Your smile is everything," they added.
A third user prayed to God to heal the little boy and give his family the strength to deal with this tough phase.
---
Suggested Reading: Fulfilling Dying Wish: Cancer Battling Girl, 10, Marries Sweetheart