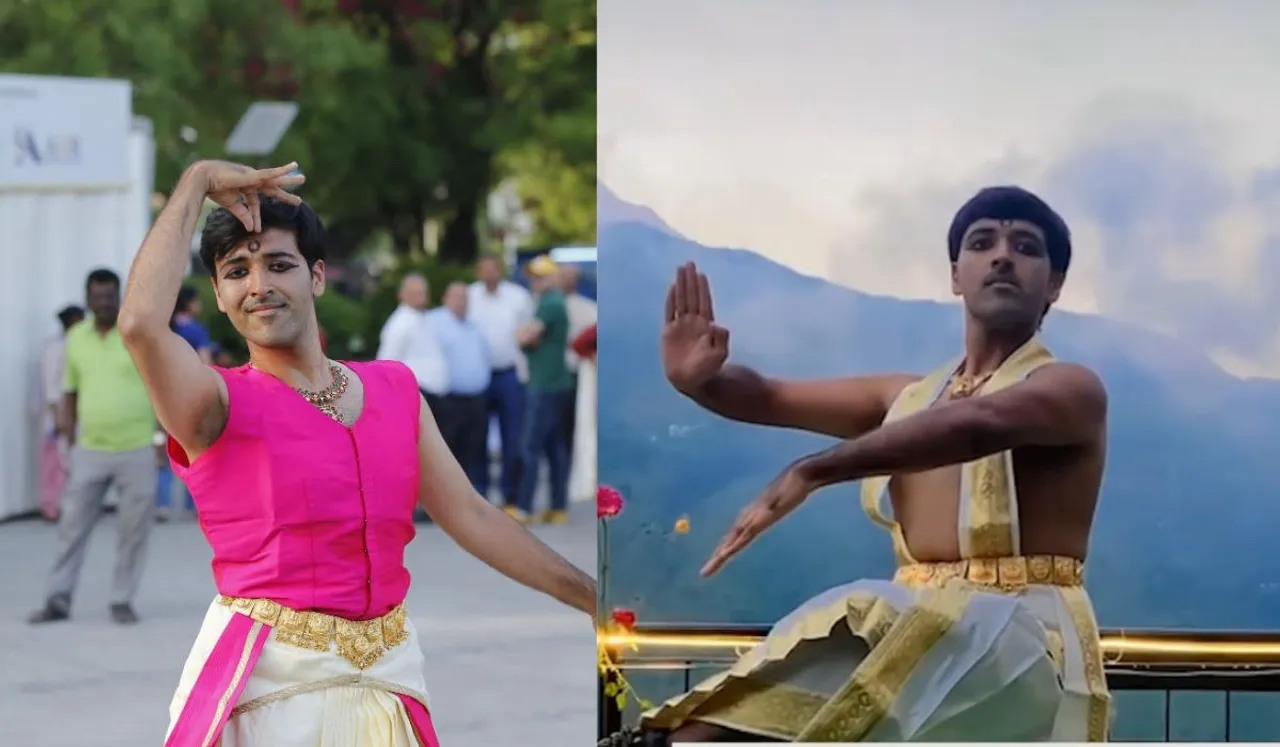 Varun Khanna belonged to a family of doctors, therefore, by a huge probability, he too thought he would choose to become one. He eventually did, but a twist in his story is that he did not just become a doctor, he dreamt of more than one choice and eventually also became a celebrated classical dancer in the country.
In this conversation with SheThePeople, Dr Varun Khanna talks about his teenage days when his interest in Bharatnatyam piqued, how meeting his idol Rama Vaidyanathan helped him choose a career in dance, how his parents supported him despite societal taunts, and why he chooses not to give up on either of his loved professions.
Varun Khanna Journey
"At 14, I aspired to become a doctor like Mom and Dad. But they never pressured me for anything! So, becoming a dentist was my conscious choice. Growing up, I was fond of watching Bharatanatyam shows in town, which would mesmerise me.
It was a Saturday evening, my BDS 3rd year exams were on the door and the sight of books was killing me. After a nap, I came out to sit with Maa and Papa who were having tea. Suddenly, my eyes fell on the newspaper. My inspiration Rama Vaidhyanathan was performing live in town! My eyes lit up. I exclaimed 'Mom, please take me to the show'! Dad said, 'We won't be able to make it in time, next time for sure'. I threw a little tantrum & we finally made it. She had put together such an amazing act that I was left speechless. I insisted so Mom managed to take me backstage to meet Rama Ji. It was my fan moment. Teary-eyed, I touched her feet. She invited me to Delhi to learn about Bharatanatyam.
I had never considered learning dance before. On our way home, I shared my thoughts with Mom and it turned out, she herself was an amazing dancer in her teens but things didn't work out. I had another reason to learn now. I did not realize when dancing took the main stage I started spending all my time watching videos.
Bharatanatyam was rather an unconventional choice for a Punjabi Boy and Dad was not on board with this. I still remember when I once ran away from home to Delhi to my Nani's house so I could learn Bharatnatyam from Rama Ji. When I reached Nani's home, Dad was already waiting. 'I was frightened!' and thought this was the end of my story. Surprisingly, Dad hugged me tight and we headed back home. On the way, we had a healthy chat. I understood him, he too agreed with me chasing my dreams, but only after graduating. It was certainly the happiest day of my life. I had found my purpose in life.
There was no stopping me! People taunted my Punjabi parents, 'Dancing is not a profession, Mr Khanna'. Today, I have it all. I am a Bharatanatyam dancer and also practice Dentistry. Dad left us 2 years back. I miss him terribly! I will always be grateful to him for helping me chase my dreams in the best way."
---
 

View this post on Instagram

 
Suggested reading: I Am Just Me: How Rajat Singh Rose Above Prejudices As An Artist