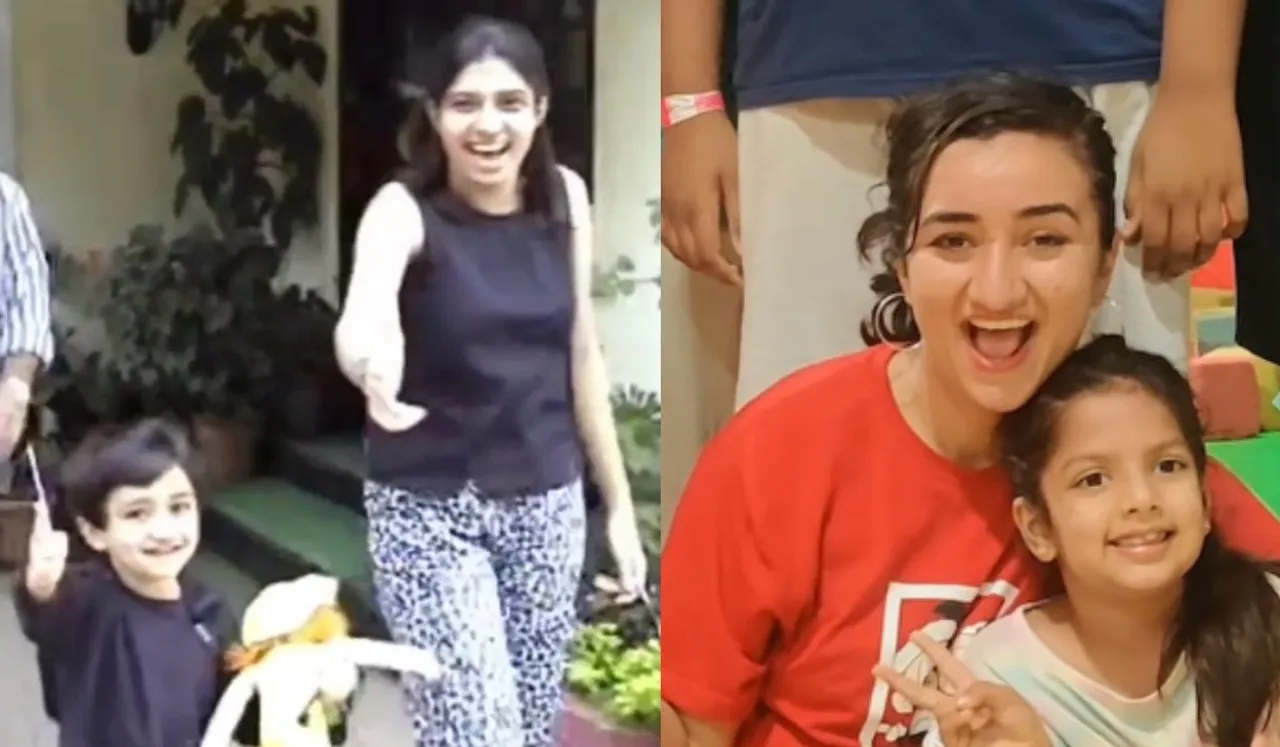 Khushi Thakkar always had her massi (aunt) beside her while growing up. She grew up listening to her Maasi talk about dreams, ambition and everything empowering and that, in turn, shaped her attitude towards life. Today, decades later, she still feels grateful for having someone other than her parents who understood her and accepted her in all her being.
Khushi Thakkar shares with SheThePeople her early memories with her aunt, Payal, the bond they shared, how her aunt encouraged her to build ambition and how some family members and other parents can be positive reinforcements in life, too.
Khushi Thakkar Story of her aunt's importance in her life
"Maasi and I have been best buddies for as long as I can remember. Maa has been our biggest cheerleader. I have fond childhood memories of playing, and giggling around Naani's house with Maasi when we used to visit during the vacations. Both Maa and Maasi have been inspirations for me. Maa is a superwoman, taking care of everything and everyone's needs. I believe that is the superpower all moms have.
On the other hand, Maasi had different goals in life. A woman who was always hustling! I used to get inspired seeing both of them. A few years later, Maasi got married and shifted abroad. I used to miss her a lot. More importantly our gang, Maasi, Maa and me.
After a few years, Maasi had a daughter, we named her Pari. I wanted to meet her badly. But, due to the long distance, we could not make it. After 7 long years, Maasi and Pari finally flew to India. It was love at first hug! I so wanted to make up for all those years I could be a sister to Pari and play all around the house.
Maasi taught me to chase my dream and ambition despite all odds. I admire that about her. Also, prioritizing time for family and herself is how she got it all. I am lucky to have such powerful women around me, who have showered me with all their love and continue to inspire me in their own way!"
https://www.youtube.com/shorts/JOy0ZnoaBWk
---
Suggested reading: My Baba Became My Anchor During Mental Health Struggle: Mitali Sankhe