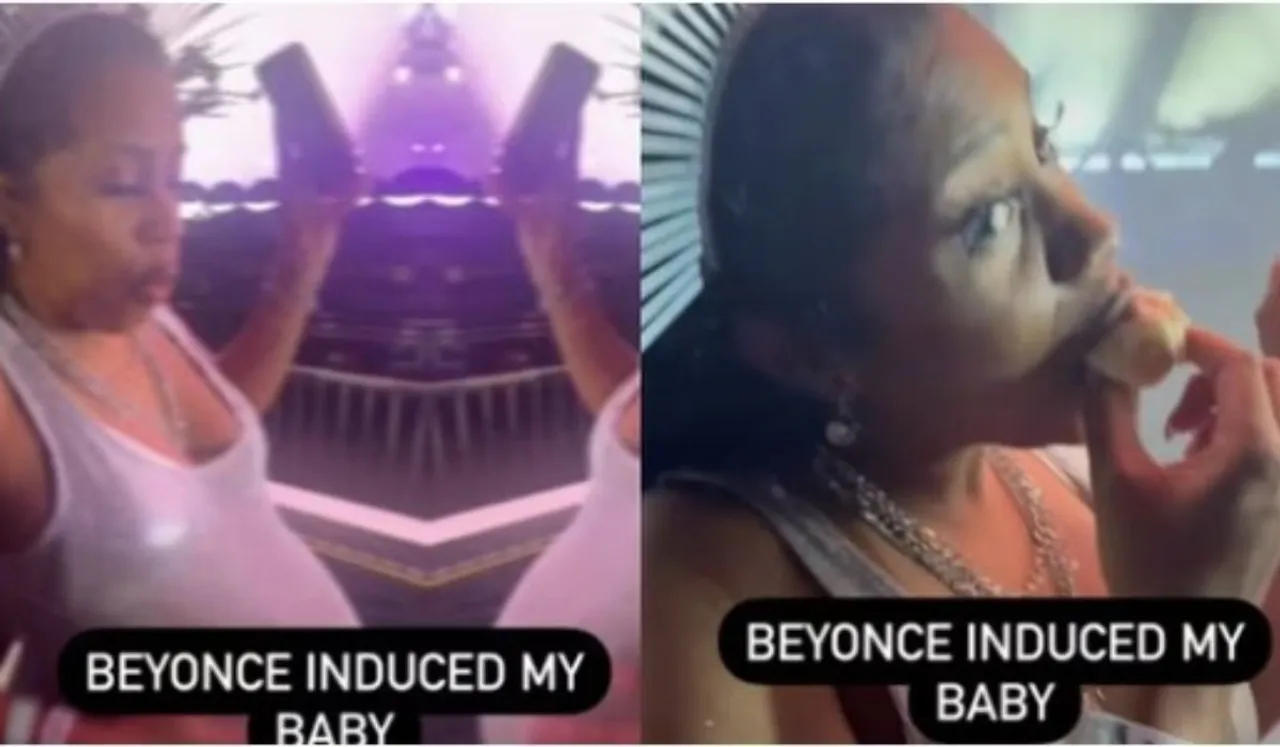 A woman named Sarah Francis Jones and her partner Marcel Spears were attending pop sensation Beyonce's concert on September 4 at SoFi Stadium in Inglewood when Jones suddenly developed labour contractions.
Initially, Jones assumed it was Braxton Hicks or false labour pain, as the baby wasn't due until next week. However, much to the couple's surprise, the baby had decided to arrive earlier.
What Happened?
Talking about the incident, Jones said that she usually liked to dance at concerts, but she felt like she needed to sit down for a second.
Eventually, the contractions didn't seem to go away, and the couple left the concert. By the time they reached their car, Jones's labour pain had intensified.
Jones and Spears welcomed a healthy baby girl named Nola on September 5.
Jones had recorded the incident during the concert and shared it on her Instagram page. The video shows her enjoying the concert when she suddenly begins to experience contractions. Later in the video, we see her in the hospital's labour ward. Spears captioned the video, "Stranger than fiction. God is good."
We then see glimpses of Spears holding his baby boy and Jones feeding her newborn. The overjoyed couple shared the video a day ago with the title, "Beyonce induced my baby."
Since being posted on the social media handle, the post has amassed over two million views and almost 37k likes. Several people took to the comment section to congratulate the new parents.
One netizen jokingly wrote that if they were having contractions during Beyonce's concert, they would be like, "WAIT." Another commented that the baby probably wanted to see the concert herself and congratulated the couple. A third netizen congratulated the couple and called them the "dopest parents!" A fourth user adored how happy the new parents looked as they welcomed their bundle of joy.
---
Suggested Reading: Kylie, Timothée Kiss At Beyonce's Concert, Fans React On Viral Video