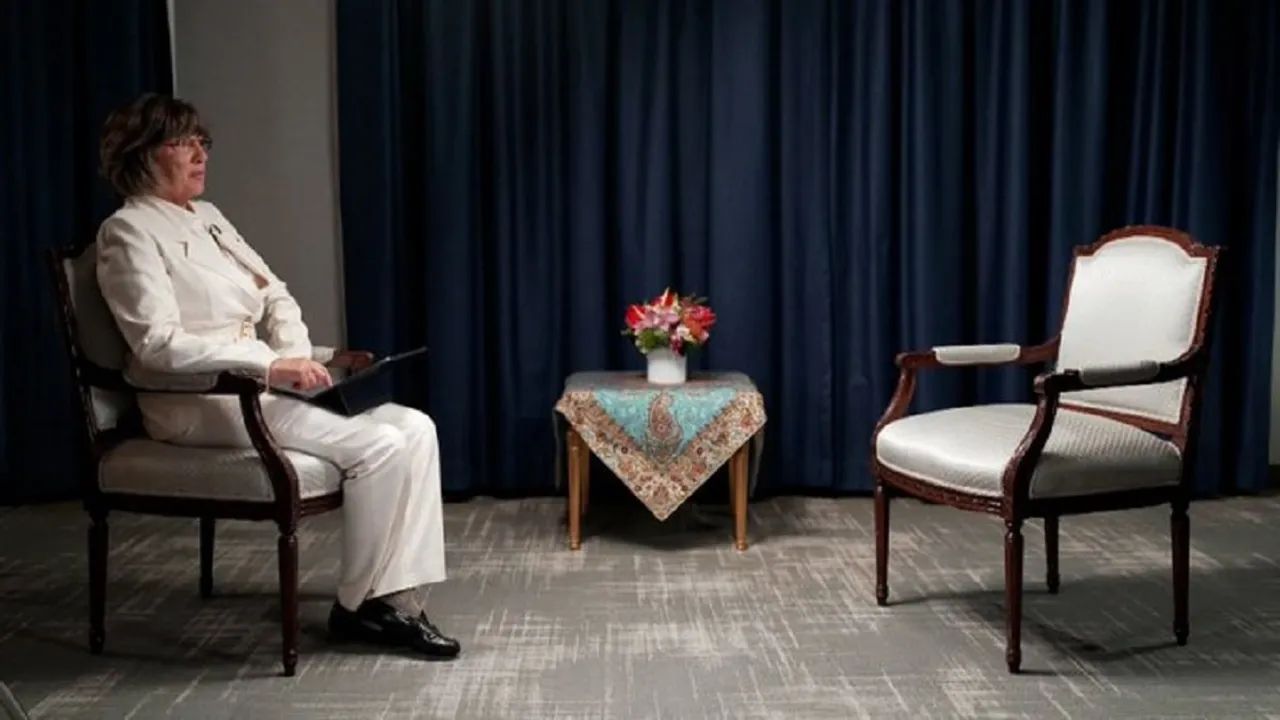 Iran's president, Ebrahim Raisi, has cancelled an interview in New York with the veteran CNN correspondent Christiane Amanpour after she refused to wear a headscarf at his request.
In a series of tweets, the chief international anchor of CNN said that she had been scheduled to meet Raisi on the sidelines of the United Nations general assembly, and had planned to ask him about various topics, including the outbreak of massive protests in Iran following the death of Mahsa Amini, 22, in custody who was arrested and allegedly beaten by "morality police" for violating hijab laws.
Who Is Christiane Amanpour?
Born in the West London suburb of Ealing, Amanpour is a British-Iranian journalist and television host. She is the Chief International Anchor for CNN and host of CNN International's nightly interview program Amanpour. In her memorable career, she is known to have conducted interviews with Constantine II of Greece, Reza Pahlavi, Ameera al-Taweel and actors Angelina Jolie, Tom Hanks and Meryl Streep.
Amanpour appeared in Gilmore Girls as herself in the show's series finale, "Bon Voyage". Throughout the series, she was portrayed as an inspiration to one of the main characters, aspiring journalist Rory Gilmore. She also played herself in newscasts in the films Iron Man 2 and Pink Panther 2.
In June 2021, Amanpour announced that she was diagnosed with ovarian cancer, had "major successful surgery to remove it", and would undergo several months of chemotherapy.
Earlier today, Amanpour, who also has a show on US public broadcaster PBS, cancelled a scheduled interview with President of Iran Ebrahim Raisi in New York following a demand that she wear a headscarf while filming. The interview would have been Raisi's first on United States soil.
"I politely declined. We are in New York, where there is no law or tradition regarding headscarves," Amanpour, who was born to an Iranian father, wrote on Twitter.
"I pointed out that no previous Iranian president has required this when I have interviewed them outside Iran," she wrote adding that she couldn't agree to this unprecedented and unexpected condition.
She posted a picture of herself -- without a headscarf -- sitting in front of an empty chair where Raisi would have been.
She said that the scheduled interview took weeks of planning and eight hours of setting up translation equipment, lights and cameras. Raisi, though, didn't show up at the scheduled time. Forty minutes later, the aide, she wrote, made it clear that the interview would not happen if she did not wear a headscarf.
"So we walked away. The interview didn't happen. As protests continue in Iran and people are being killed, it would have been an important moment to speak with President Rossi," Amanpour wrote.
---
Suggested Reading: Veteran Journalist Christiane Amanpour Reveals Ovarian Cancer Diagnosis
---