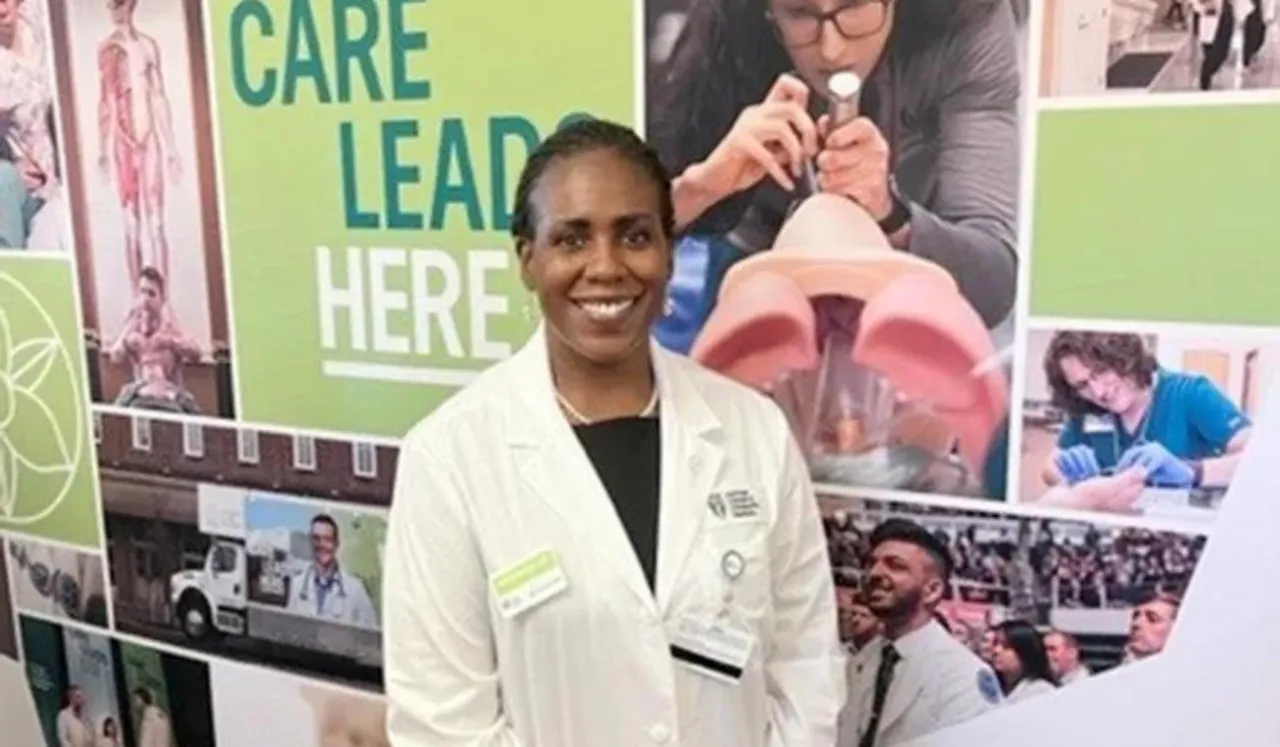 It's never too late to choose a career path, and it definitely is never too late to accomplish it. A mother in the United States reaffirms it and shares the story behind why she chose a new, challenging career at 40 and what keeps her going in the face of adversity.
Shamone Gore Panter who had thought of trying for medical school back in 2007, took a step back owing to several fears. This time around, post the pandemic, she confidently knew this was the path for her.
US Mom Starts Medical School At 40
It was during the peak of the pandemic that Shamone's understanding of the significance of the medical world began. During one of the most challenging months of Covid, her pregnant niece called her up to enquire about the Covid-19 vaccine. The expecting niece was battling with a lot of misinformation circulating on the internet around vaccines and she wanted to get her aunt's advice on the same why wouldn't she, her aunt Shamone was a research scholar at Cleveland Clinic.
In an interview with US publication Today, Shamone recalled the exact moment that changed her life towards a different direction. "That chat with my niece changed my life. My niece got her vaccine, and I learned how I needed to change my career path. This is what I need to do every day. I want to go to medical school."
Shamone did not know where she wanted to go and how she would crack the necessary entrances but she knew she had to take the chance. While she had thought about trying for medical school in 2007, she felt intimidated by the thought of taking many exams. She instead opted to pursue a doctorate and started research around cardiovascular genetics at Cleveland Clinic. Having worked as an assistant lecturer at Cleveland State University, she understood the importance of medicine as a whole.
"I realised how important it was for Black people to see Black physicians, a move which could address the mistrust they have in medicine. I know that I may not solve all problems, however, seeing someone who looks like you gives you a little hope and enables better communication concerning health."
"It doesn't matter how old you are. If you're still alive, you can go try and do it."
A coworker helped Shamone take a practice test thereafter and keeping her goals in mind, she cleared the entrance MCAT and applied for medical school. Shamone got accepted into a medical program at Ohio University.
As someone who is a mother of four children, her family played a huge role in giving wings to her dreams. "Balancing family life and studying is challenging but the spouse is supportive and that helps a lot," she shares. Shamone's youngest child is 7 and her three other children are 17, 19 and 20.
While changing careers and choosing a career like medicine can be a challenging move at age of 40 but it's never impossible and that's the change Shamone and so many women like her are bringing into the world globally. There's no set standard for what one should do at a particular change. Dreams can change and can always be fulfilled no matter where you are, where you come from and what age bracket you belong to.
---
Suggested reading: Woman Clears Secondary School Exams After 37 Years Of Quitting School; Son Pens Heartfelt Note