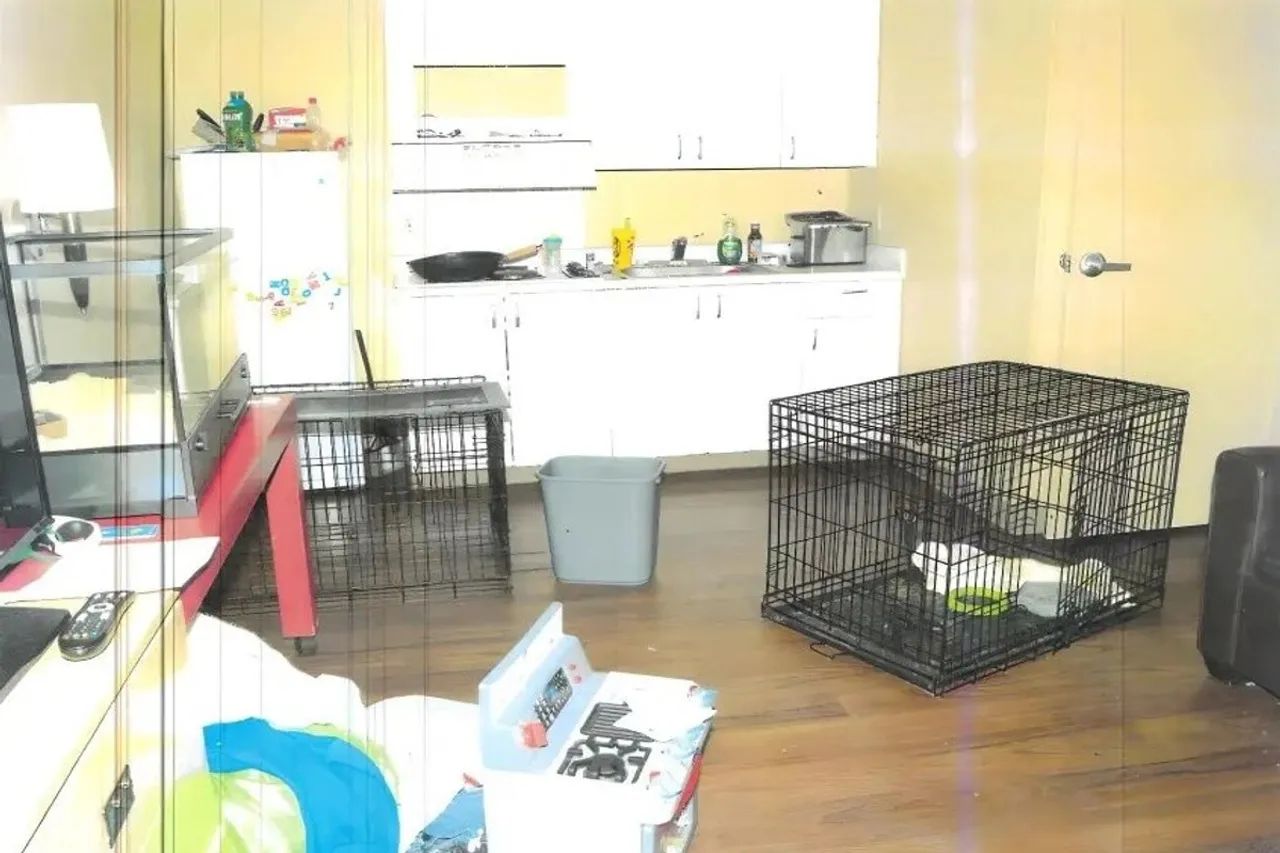 In a shocking discovery, Las Vegas police rescued young children from a nightmarish ordeal of abuse, starvation, and confinement in dog cages. Travis Doss, 31, and Amanda Stamper, 33, were arrested after Stamper called 911 for help. The harrowing details of the case have left the community in disbelief.
According to court documents, one of the older children was subjected to such brutal beatings by Doss that he believed his 11-year-old son was already dead. Inside the apartment near Flamingo Road, where the couple lived with their seven children aged between 2 and 11, authorities found a scene of unimaginable horror.
US Cops Rescue Six Abused Children 
One child inside a cage had eyes swollen shut, covered in bruises, and suffering from extreme malnourishment. Metropolitan Police Department arrest reports detailed the couple's alleged acts of cruelty against the innocent victims.
In a jailhouse interview, Amanda Stamper revealed that she too was a victim of abuse and that the physical violence towards her and her six stepchildren had escalated in the weeks leading to their arrest. She claimed to have contacted 911 to report the abuse but admitted her fear for her life and that of her family as reasons for not acting sooner.
The court documents exposed the horrifying methods of punishment inflicted on the children. Doss allegedly used objects like a heavy wok, extension cords, and belts to brutally discipline them, leaving countless marks on their bodies.
As the investigation deepened, Travis Doss faced a staggering 33 child abuse charges and two kidnapping charges. Amanda Stamper was charged with seven counts of child abuse and was accused of failing to protect the children from substantial bodily harm. Shockingly, Doss also faced additional charges of sex trafficking and living off the earnings of a prostitute using physical force or threat.
When the police arrived at the apartment, they found the children in the dog cages. The officers even had to use bolt cutters to free two children confined in cages, emphasising the horrific nature of the abuse.
As the legal proceedings progress, the focus remains on ensuring the safety and well-being of the rescued children, and holding the perpetrators accountable for their heinous actions.
---
Suggested Reading: Sunny Leone, Others Speak Out On Exploitative Reality Of Adult Industry
---