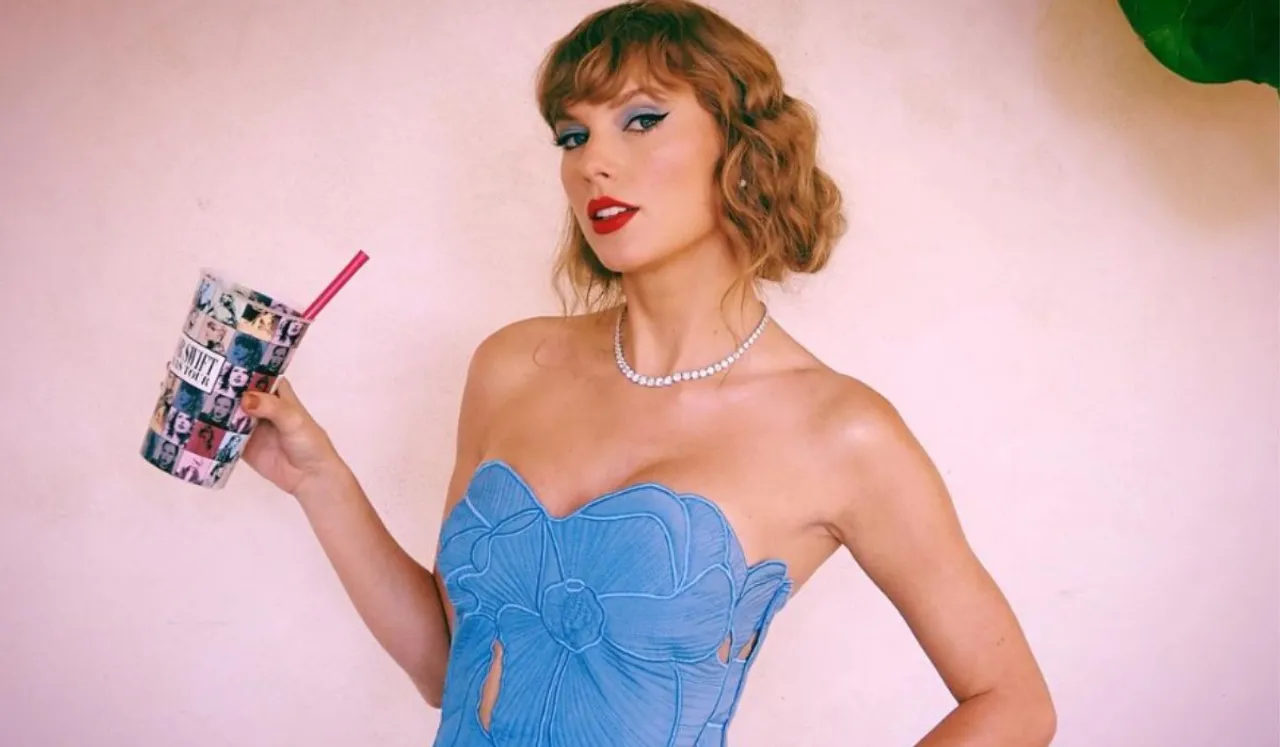 Numerous Taylor Swift enthusiasts spent their summer attending the singer's groundbreaking Eras Tour. In the upcoming fall, a cruise will offer Swift fans the opportunity to organise their entire vacation centred around the pop star.
Details Here
In 2024, a Taylor Swift-themed cruise is scheduled to set sail. Marvellous Mouse Travels, a US-based travel agency, is orchestrating a voyage named In My Cruise Era in collaboration with Royal Caribbean, inspired by the singer of Cruel Summer. Departing from Miami, Florida, the four-night cruise is slated for October 21, 2024. Notably, it's essential to highlight that although the 33-year-old singer isn't associated with the cruise, her presence or appearance is not anticipated.
The cruise website shared an announcement, inviting both ticket holders and non-ticket holders of the tour to participate in a fan-sponsored event. It encouraged attendees to join in the celebration of Taylor Swift's music, forge new friendships, engage in era-themed dressing, exchange friendship tokens, and relish the offerings of the ship. Moreover, it emphasised the inclusivity of the cruise, welcoming all fans to bring along friends, parents, and young enthusiasts, and providing a platform on their page for those seeking roommates to connect and inquire.
As per details on the event's website, the cruise plans to feature a wide array of activities inspired by Swift's style. While specific events are subject to change, attendees can anticipate a welcome cocktail gathering, exchanging friendship bracelets, a themed dance party, karaoke sessions centred around themes, Taylor-themed trivia, and nightly Eras attire themes.
Additionally, the website specified that this cruise is organised by Travel Agents Jessica Malerman, Nicole Rivera, and Shelby Reyes of Marvellous Mouse Travels.
Itinerary Decided
The cruise will set sail from the Port of Miami in Florida and will head to Royal Caribbean's private island, Coco Cay, on the second day of the voyage. Day three will see the cruise sailing to Nassau, Bahamas, while day four is designated for a day at sea. Finally, on day five, the cruise will return to the Port of Miami, marking the end of the Eras tour-inspired journey.
To reserve a spot for the 'In My Cruise Era' event, fans are required to complete the stateroom form available on the event's official website. Once they fill in their details as per their legal documentation, fans will receive a link via email to access the secure client portal for billing information. Subsequently, an agent will reach out to collect the payee's CVV code.
---
Suggested Reading: 2024 Grammy Nominations: Women Rule; Taylor Swift Makes History