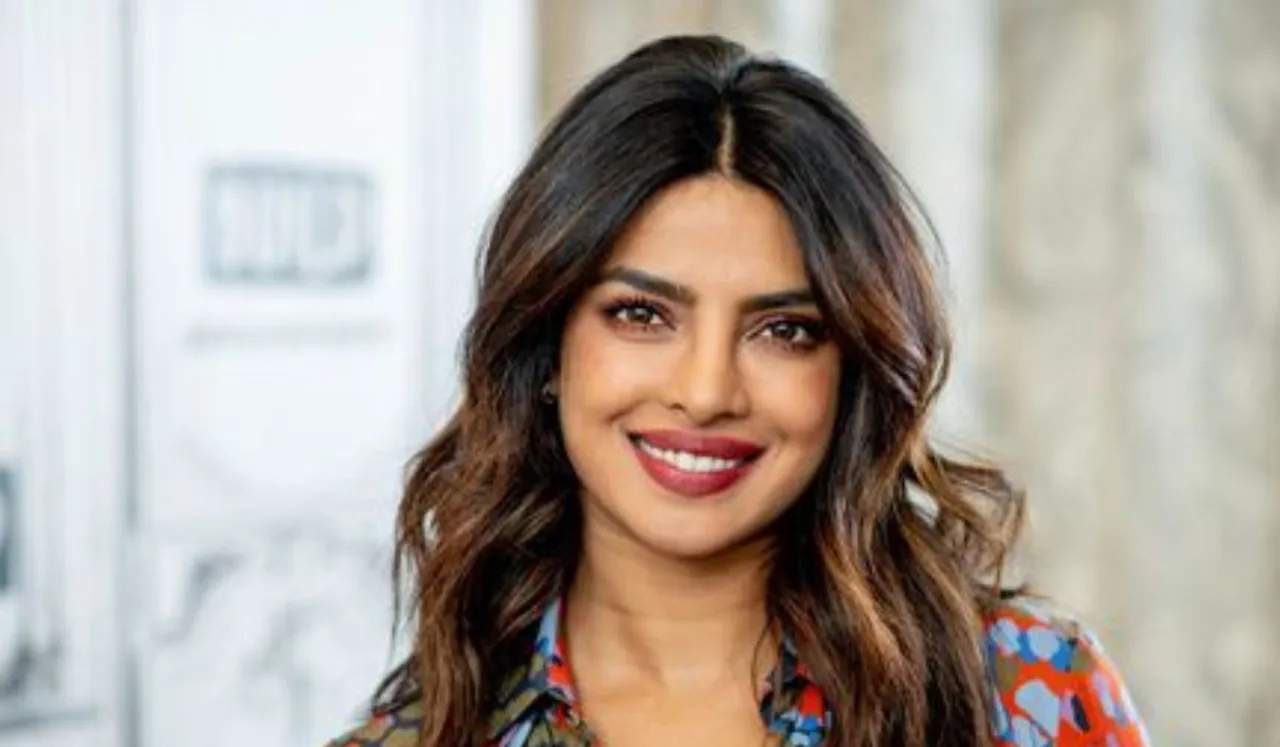 Priyanka Chopra is married to one of her biggest fans, Nick Jonas and many people have admired their chemistry during their public appearances. If you've ever wondered how she got so lucky, seeing the fan edits, she has answered your questions on her recent podcast, Call Her Daddy, with host Alex Cooper. The actor opened up about her love life and shared some insights into the toxic relationship patterns she had to break in order to get to the healthy relationship phase she is in today.
While promoting her most recent romantic comedy, Love Again, which is set to release tomorrow, Chopra discussed her past dating mistakes and her thoughts on Nick Jonas's exes. She stated that she wasn't bothered by Nick's dating history and didn't pay much attention to it. She emphasised that she only focuses on building their future together.
Priyanka Chopra On Nick Jonas's Exes
For those unaware, Jonas has a long list of popular exes, including Miley Cyrus, Selena Gomez, Olivia Culpo, Lily Collins, Kendall Jenner, Kate Hudson and more. It's not that Chopra is unaware of Jonas' dating history, but she chooses not to delve into it to avoid complicated situations or discussions. Why bring up your ex in your present? It can make your current partner uncomfortable and will make you a complete turn-off even if you're over your past relationship.
While it's natural to be curious about your partner's dating history, it's unnecessary to bring up your past experiences and potentially ruin your future together. Understanding your partner's past relationships can help strengthen your relationship, but focusing on building a strong future together is more important than dwelling on the past. As Chopra said, she doesn't read her book backwards, and similarly, you should also focus on moving forward in your life and relationships.
Priyanka Chopra On Dating Co Stars
Furthermore, Chopra ">discussed her past notion of a "relationship" that made her feel like a "doormat" as she was being taken for granted. She also mentioned some of her dating patterns that contributed to this feeling, and how she worked on unlearning those patterns to reach a better place.
The actor shared that she had a habit of trying to fit people into her idea of a relationship, which resulted in her dating many actors she worked with. She further explained that she always took on the role of a caretaker in her relationships, putting her partner's priorities ahead of her own and even cancelling her own plans or jobs. Chopra's experience resonates with many women who tend to prioritise their partner's needs over their own in relationships, resulting in a loss of self-identity and sense of self-worth. This can lead to feeling invisible and achieving nothing. To avoid this situation, it is crucial to prioritise oneself and maintain a strong sense of self-identity in relationships.
Chopra also admitted that she had normalised the idea of giving power away in a "skewed" manner, leading her to not stand up for herself. At times, she was taken for granted and treated like a "doormat" in her relationships. However, it's not just her, many women have experienced a similar power dynamic in their relationships. They tend to give their partners the power to make decisions and be the ones in charge. Chopra's past oversights have taught her the importance of self-worth, and we should all learn to recognise our own worth and how we should be treated. It's crucial to understand what we bring to the table and not give away our power in a relationship.
Chopra also shared that she had a pattern of jumping into a new relationship right after the previous one ended, which she repeated multiple times. However, she eventually realised that this was not healthy for her. Before getting together with her husband, she took a two-year break to work on understanding her self-destructive patterns and unlearning them. This is something that we all can benefit from - taking breaks to learn about ourselves and unlearning patterns that may not be serving us well.
Although you may have perceived Chopra and her current partner as the perfect couple in many aspects, you may have not known what it takes to build such a relationship and balance it that beautifully. Her candid admission of the mistakes she did in her past relationships shows that she is just like any of us, and has learned from her experiences.
Views expressed by the author are their own, and not of the platform. 
---
Suggested reading: Entertainment Quick Read: Priyanka Chopra's Experience With Kind Paparazzi Wins Hearts