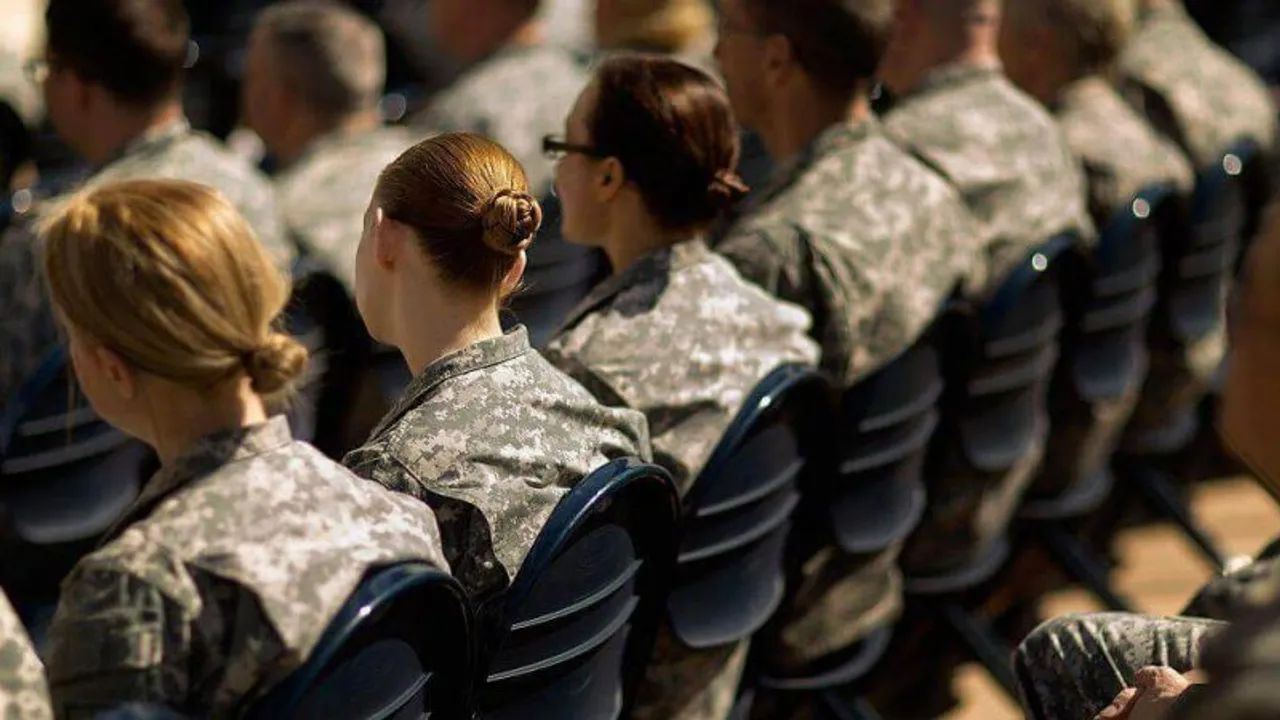 Sexual assaults in US Military have increased by 13 per cent, according to a recent Pentagon study. The survey reveals that women in the United States Military have suffered the highest number of sexual approaches and assaults since the department of defence began monitoring these complaints around sixteen years ago. Despite vows to address the issue, the Department of Defense indicates that sexual assaults increased by 35 per cent from 2018 to 2021.
Close to 36,000 service members stated in a secret poll that they had had unwelcome sexual contact, a substantial rise over the roughly 20,000 who claimed that in a 2018 survey, according to US defence and authorities. The Pentagon's efforts to control sexual offences and misbehaviour have drawn criticism from politicians at Capitol Hill, who are enraged by the most recent statistics.
Sexual Assaults in US Military
The Army expects to miss its recruitment target of 10,000 by September 2022. Army officials said parents and recruiters must know their child is safe in the army, and believe that the worrisome data could hinder recruiting if parents fear for their children's safety. Read more about the Pentagon report here.
Every year, up to 10 per cent of attacks reported by service members occurred before they entered the military. According to the authorities, the rise in Navy reports was roughly 2 per cent, the Air Force was little more than 2 per cent, and the Marine Corps was less than 2 per cent. The Pentagon publishes an annual report on military sexual assaults. Because sexual assault is underreported, the agency conducts a secret survey every two years. In 2018, more than 20,000 service personnel reported sexual assault, but just one-third filed a complaint. Turns out, one in every five service troops reported an incident from the previous year.
The newest study, due out Thursday, predicts that 35,800 military members experienced sexual assault in the past year
Respondents also reported more workplace antagonism and sexual harassment, which can lead to sexual assaults or misbehaviour. Eight per cent of women and 1.5 per cent of males experienced unwanted sexual contact. According to CDC statistics, a woman's risk of sexual assault in the military is similar to the general population.
---
Suggested Reading: Vanessa Guillén's Death Puts Spotlight On Sexual Harassment In The US Military
---
Why are servicepersons not safe even in the Forces?
With almost one in every four servicewomen in the United States reported being sexually assaulted in the military, the question is why is it becoming difficult to curb this, and where is the system going wrong? The beginning of a string of painful experiences that might result in post-traumatic stress disorder, despair, or suicide is often the result of a sexual assault. Researchers from the Denver Veterans Affairs Medical Center surveyed over 300 servicewomen and veterans who had experienced sexual assault and they found that 29 per cent of them were or had thought about suicide. Women made up 31 per cent of all suicide attempts among active-duty military members in 2019, revealed to the Department of Defense. While the authorities are putting together programmers, where are they collectively going wrong? The RAND research says that there are serious gaps in the system that are causing this. The majority of the preventative infrastructure components have significant deficiencies. The yearly sexual assault prevention and response training provided by the services does not make use of the best practices outlined in the preventive guidelines and initiatives. 
Incidents of sexual assaults in the US Military are not new, there have been several incidents where women in the forces have had to not only face assault but also have succumbed to the aftermath. Congress has consistently pressed the Pentagon to increase prevention and prosecutions. Late last year, lawmakers voted to remove certain prosecution authority from commanders' hands and place it in the hands of independent prosecutors. Defence authorities gave their bit on the matter saying that the positive takeaway from this survey is that more reporting shows system confidence and victim support familiarity, considering it's always been tough for people to report sexual assault complaints whether in the military or civilian life.