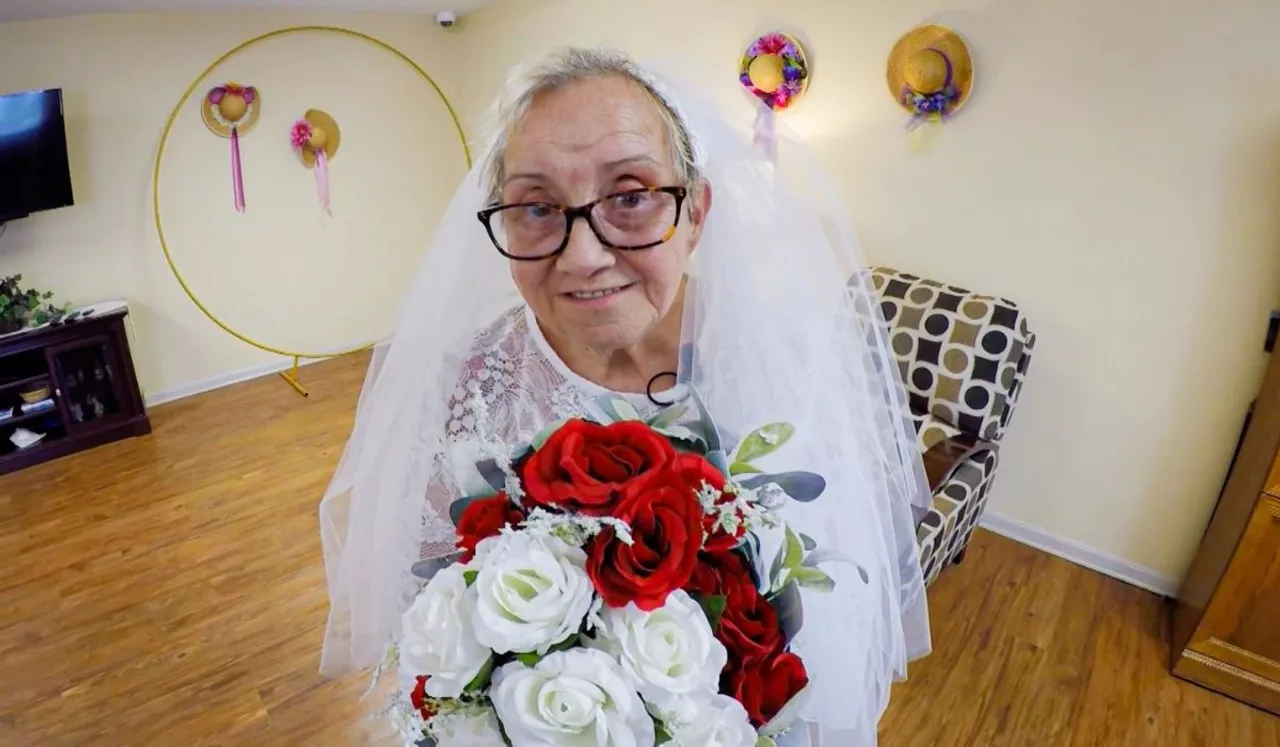 An Ohio woman named Dorothy Fideli, 77, residing in the O'Bannon Terrace Retirement Community in Goshen, Ohio, recently exchanged vows with herself in a heartfelt ceremony. Surrounded by neighbours, friends, and family, Fideli married herself on May 13, marking a significant moment in her life.
In an interview with TODAY.com, Fideli shared that having accomplished various milestones, she made the decision to marry herself. Fideli approached Rob Geiger, the property manager of her retirement home, to officiate the ceremony. Geiger readily embraced the opportunity to honour a woman who has consistently brought joy to others.
Having been previously married in 1965 through a hasty courthouse ceremony that ended in divorce after nine years, Fideli expressed feeling doomed from the start of that event, as she wore a black dress. Now, at 77 years old, she walked down the aisle to marry herself, with deeper meaning attached to the occasion.
Ohio Woman Marries Herself:
Dottie, as she is fondly known, described this opportunity as a long-held desire to experience the joy of marriage and lead a fulfilling life. While circumstances had previously prevented her from realising this dream, she now has a chance to pursue something that brings her genuine happiness.
Inspired by a talk show episode where a woman married herself, Fideli got the idea from her neighbours. The residents of the retirement home enthusiastically celebrated her wedding. Fideli's daughter, Donna Pennington, fully supported the idea of throwing her mother a solo wedding.
For Fideli, love holds immense significance, and she believes that when individuals love themselves and have faith in God, the world becomes a beautiful place akin to a vast field of roses. She wants those who wonder if their dreams will ever come true to understand that if certain things are not meant to happen, there are other opportunities that can bring joy, self-discovery, and soul satisfaction.
In this remarkable ceremony, Fideli's decision to marry herself symbolises her self-acceptance and celebration of a life well-lived.
Surrounded by loved ones and a supportive community, Fideli's wedding day serves as a testament to the enduring power of love, resilience, and the pursuit of personal happiness.
---
Photo credit: Today.com
Suggested Reading: Devon Ke Dev… Mahadev Actor Kanishka Soni Marries Herself