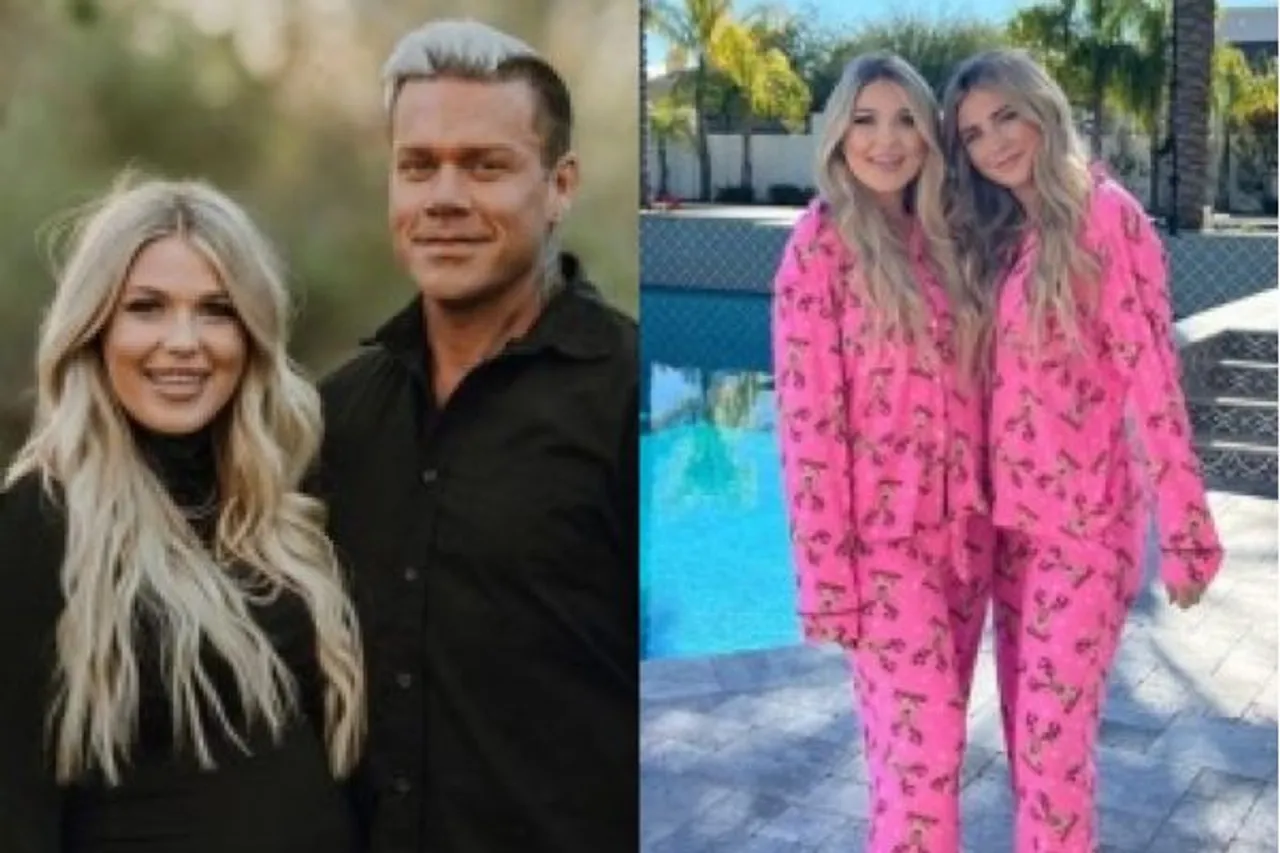 A man is being heavily criticised online for his dating choice. It is not red flags or toxic mentality or masculinity that he is being slammed for, the man is being called out for dating a woman who looks exactly like his daughter. Here's the entire story.
The internet is currently busy slamming a 44-year-old man named Chris Chapin for marrying a woman 16 years younger than him. Well, to be precise, Savana Chapin is not only 16 years younger than him but seems like she also has an uncanny resemblance to his 21-year-old daughter, Tizzi.
Man Marries Woman Who Looks Like Daughter
The Chapin family with Chris, his six children and wife Savana were living peacefully in Gilbert, Arizona until Savana posted a video of her with her husband and stepdaughter. After users found that the stepmother and daughter were nearly identical, they began describing the relationship as gross and problematic.
---
Suggested Reading: US Woman With Long Covid Smells First Time After Two Years, Video Goes Viral
---
Chris and Savana met four years ago when she came to apply for the job of hair stylist at his hair salon where Tizzi also worked. Chris was going through a divorce and found himself attracted to Savana and would often spend time with her.
They kept their relationship hidden unless they were ready to get married. However, their colleagues and friends criticised them heavily because of Savana and Tizzi's resemblance and also called her a home wrecker and called Chris an abuser who was taking advantage of their age gap. Even Tizzi found it unsettling for her father to marry someone who was just seven years older than her but she eventually understood her father's love for Savana. Despite the objection, the couple got married, had three kids and are living like a normal loving family with Tizzi.
If you look at Tizzi and Savana, you will find that the two have almost the same body type and height. They have the same blond hair and even their facial features are identical to the point that they can actually be mistaken for siblings. Only difference is that they aren't and she is her stepmom. It is absurd to see the internet calling the relationship problematic when they are not even a part of it. If the couple is comfortable with it and their family is, then there is no point of arguing.
Talking practically, if the daughter looks like her mother, then her father fell in love with a woman who looks like her but has a different personality and age.
Meanwhile, if the daughter looks like her father, he then actually fell in love with himself which is a major self-love goal. Stepdaughter and stepmother resembling each other would mean that her step siblings would resemble her as well which is a great thing. Though Savana might often be mistaken for Chris's daughter in public, it is okay as not everyone knows their relationship dynamics. As long as the man is able to differentiate between his daughter and wife, it is all great.
Either way, the relationship is not a problem for the internet to be concerned about. So it's better for people to keep their opinions to themselves and think of more productive things to do rather than criticising a man for his dating choices.