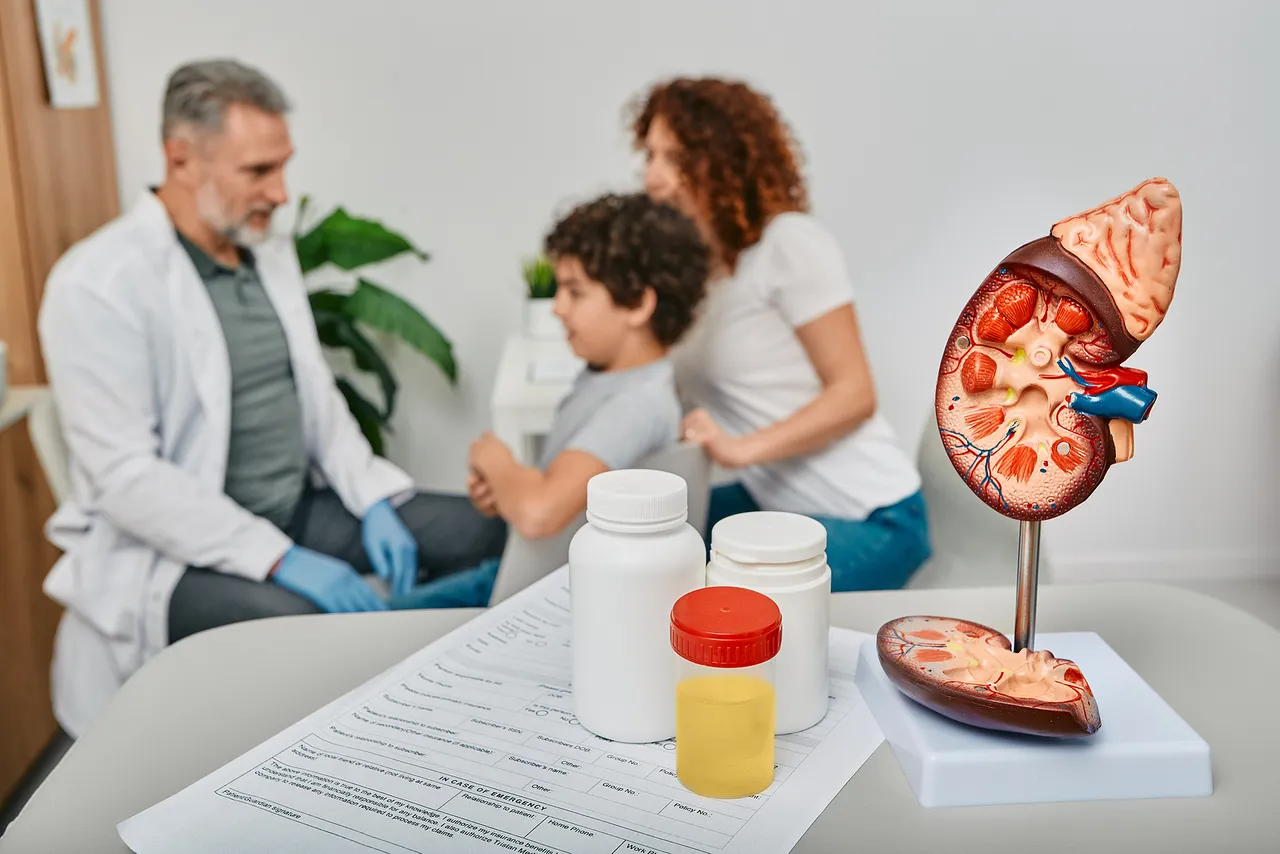 In a shocking development, recent research has unveiled a concerning trend- kidney stones, traditionally associated with middle-aged individuals, are increasingly afflicting children and teenagers across the United States. 
According to an NBC News report, the data highlights a rise in kidney stone cases among younger demographics, particularly teenage girls enduring scorching summers.
Rise of Kidney Stones in US Children
Renowned pediatric urologist Dr Gregory Tasian from the Children's Hospital of Philadelphia expressed his surprise, stating, "In children, we do not see that. They're otherwise healthy and simply come in with their first kidney stone for unclear reasons." This revelation has sparked growing concerns among experts who are striving to understand the underlying causes behind this disconcerting phenomenon.
The research, published in the esteemed Clinical Journal of the American Society of Nephrology, reveals a staggering 16% increase in annual cases from 1997 to 2012, with the most significant surge occurring in the 15-19 age group. Shockingly, the rates are 52 percent higher in girls and women, and the risk of childhood nephrolithiasis has doubled for both boys and girls.
Kidney stones, characterised as hard mineral and salt deposits, are excruciatingly painful and pose significant health risks when lodged in the urinary tract. Minerals like calcium, oxalate, and phosphorus accumulate in the urine, crystallising into solid, yellowish formations.
While some stones pass through the urinary tract without complications, others become trapped, obstructing urine flow and causing intense pain and bleeding. The exact reasons behind the surge in cases remain elusive, but experts speculate that the consumption of diets rich in ultra-processed foods, increased early-life antibiotic use, and the effects of climate change may be contributing factors.
High levels of sodium found in popular snacks like potato chips, lunchmeat, sports drinks, and packaged meals can introduce excess minerals into the urinary tract, which subsequently aggregate into kidney stones. Additionally, an overindulgence in beverages containing fructose corn syrup or inadequate water intake can impede the natural dissolution of minerals.
Compounding the issue, young people, who are more susceptible to hot weather, are increasingly affected due to the changing climate. "Clearly, something has changed in our environment that is causing this rapid shift," observed Dr Tasian, raising concerns about the implications of this alarming trend.
Furthermore, the use of antibiotics may disrupt the delicate balance of gut bacteria, favouring the development of kidney stones. According to the National Kidney Foundation, children who experience one kidney stone have a 50% chance of encountering another within five to seven years.
Common symptoms of kidney stones include sharp pains in the back, lower abdomen, and groin, as well as the presence of pink, brown, or red blood in the urine. Individuals may experience a constant urge to urinate, notice cloudy or foul-smelling urine, or witness irritability, especially in younger children.
While passing kidney stones can be an excruciating ordeal, timely recognition usually prevents permanent damage. Experts emphasise preventive measures such as maintaining adequate hydration by drinking plenty of water, avoiding sugary beverages, and reducing salt consumption to curb the occurrence of kidney stones.
---
Suggested Reading: Ghaziabad: School Bus-Suv Collision On Expressway; 6 Dead
---