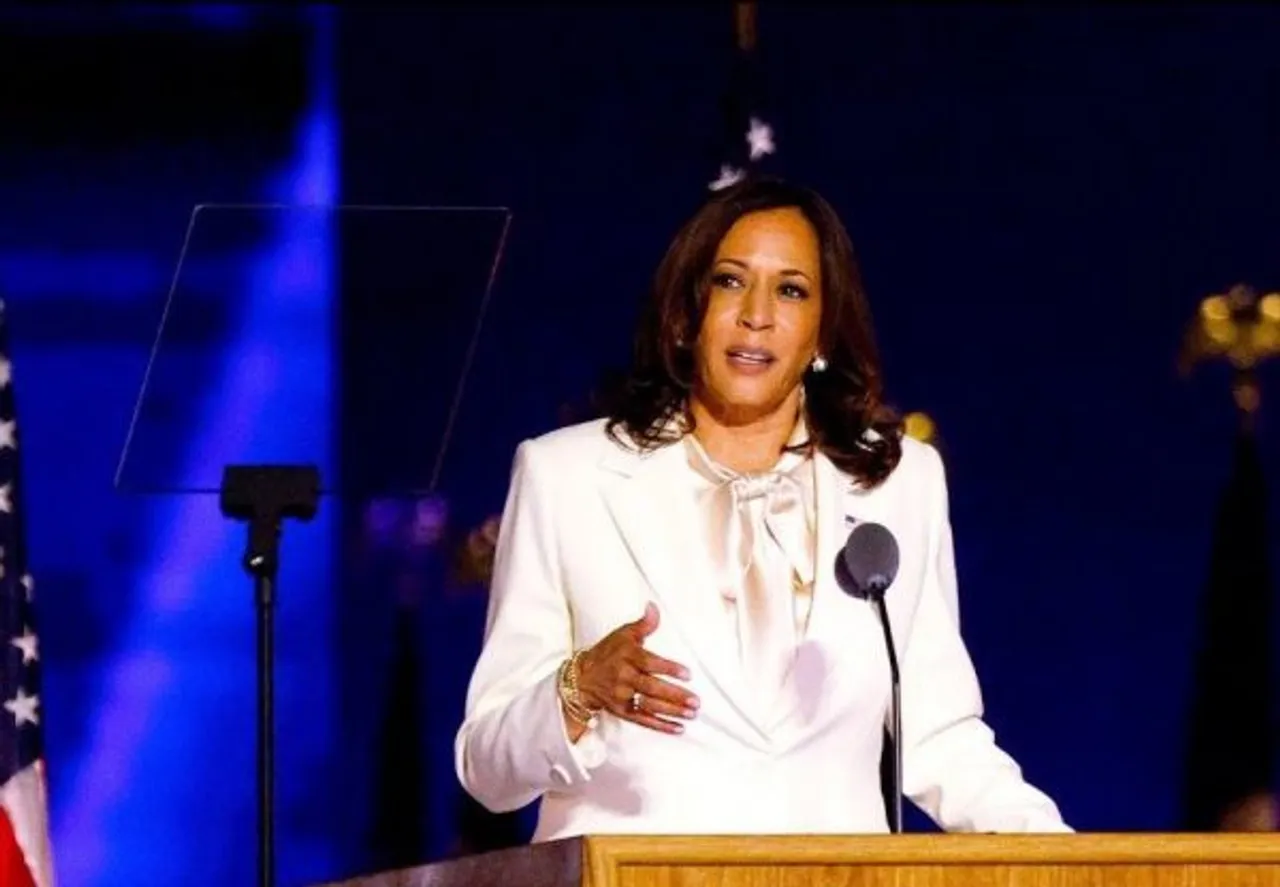 The White House on November 16 announced that Vice President Kamala Harris will introduce a program aiming to support women's progress in key fields like clean energy, fisheries, and environmental preservation across various countries.
According to a statement from the White House, Harris will reveal programs totalling around $900 million from governments, businesses, and non-governmental organisations as a component of the Women in the Sustainable Economy Initiative (WISE). The announcement comes at the backdrop of the Asia-Pacific Economic Cooperation (APEC) summit in San Francisco.
White House's Statement
According to the notification shared by the White House, the WISE initiative aligns with the Biden-Harris Administration's dedication to advancing women's economic empowerment globally and domestically. It aligns with the 'US National Strategy on Gender Equity and Equality' and the 'US Strategy on Global Women's Economic Security.'
The program expands upon Vice President Harris's previous efforts, such as the announcement earlier this year in Ghana of a $1 billion investment aimed at enhancing global women's economic empowerment, with a specific focus on bridging the digital gender gap. Over the past eight months, Vice President Harris's leadership has mobilised over $2.4 billion in investments to elevate women's economic standing worldwide.
The White House emphasised, "Women's economic empowerment relies on their ability to manage, access, and utilise land, energy, and water." 
They further stated, "By endorsing women's involvement and leadership in sectors crucial to our planet's future, we bolster women's financial stability while advancing efforts to tackle the root causes and impacts of climate change, ultimately enhancing economic prosperity."
About WISE Initiative
The WISE initiative aims to enhance women's economic prospects through three primary principles. First, facilitating the establishment of well-compensated, high-quality positions for women in energy, land, and water usage and administration. This involves ensuring women acquire the necessary skills and training, access viable opportunities in the formal job market, receive labour and social safeguards, and obtain requisite support to compete and work safely.
Furthermore, the program will focus on providing support to businesses within the above-mentioned sectors that are owned, led, or managed by women by providing access to financial services, banking facilities, networks, markets, trade and investment prospects, as well as technical guidance, easy.
Lastly, WISE will focus on removing obstacles hindering women's involvement in management by promoting girls' access to STEM education and addressing barriers that impede their access.
Further Details
The White House said that nations like Australia, Canada, Japan, and Mexico, along with corporations like Amazon, Citi, and PepsiCo, had pledged substantial sums of money towards initiatives assisting women in securing employment, training, and financial backing within environmentally conscious industries.
For instance, Australia pledged around $160 million until 2032 to support programs aimed at enhancing women's financial stability within environmentally focused sectors (green and blue sectors). Ireland is set to allocate more than $5 million until 2028 to support women's rights groups operating at the intersection of climate change and gender equality. This funding will specifically focus on initiatives related to climate justice and adaptation.
---
Suggested Reading: Recognising Women's Entrepreneurship Key For Economic Progress