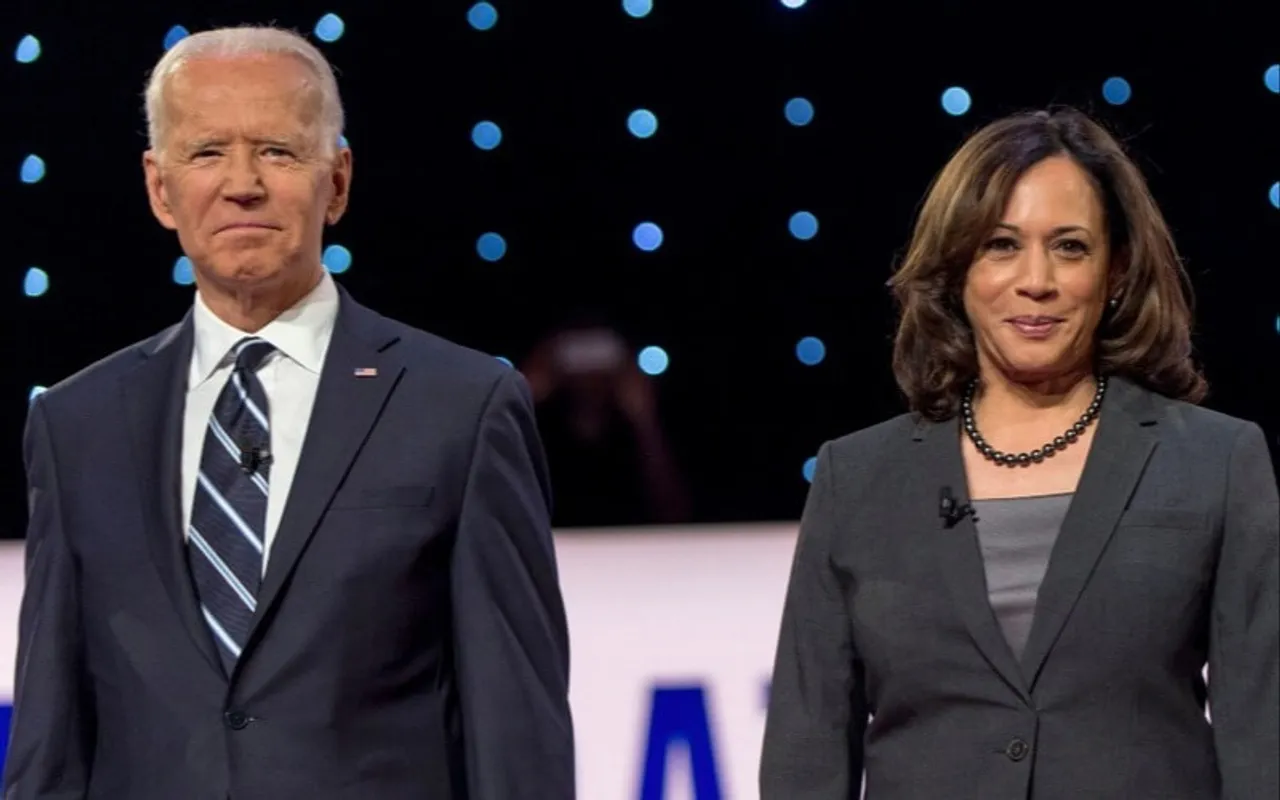 The 2022 financial disclosures released by the White House on Monday revealed that US Vice President Kamala Harris earned more than President Joe Biden considering book royalties.
The financial disclosures for 2022 showed that Biden made between $2,500 and $5000 in book royalties. He also made less than $3,000 in "speaking and writing engagements," both down sharply from $30,000, respectively, last year.
Kamala Harris Earns More Than Biden
The 80-year-old Biden's memoir published in 2017, Promise Me, Dad: A Year of Hope, Hardship, and Purpose made between $2,501 and $5,000. He made less than $201 from his 2007 book, "Promises to Keep: On Life."
First Lady Jill Biden made between $5,000 and $15,000 in 2022 off royalties, compared to $15,000 and $50,000 per year previously. In total, the Bidens' combined worth was between $1.09 million and $2.57 million. The couple also took a mortgage against their house, which they purchased in 2017 for almost $3 million. The Baidens owe between $250,000 and $500,000 on the mortgage of their Delaware homes. They paid an effective federal income tax rate of 23.8% on their federal tax return last year, which shows that they earned almost $580,000.
On the other hand, Kamala Harris made $81,313 in book royalties, which was a drop from the previous year's income of $450,000. A memoir Harris published in 2019 called "The Truths We Hold: An American Journey" made her $41,104. Additionally, her children's book "Superheroes Are Everywhere" earned her $40,209.
The 58-year-old vice president and her husband, Doug Emhoff, had a federal adjusted gross income of $456,918 as reported on their tax returns. According to their returns, they paid $93,570 in federal income tax at a rate of 20.5%.
The independent office of government ethics will review and certify the financial disclosures to ensure that both the president and the vice president don't have conflicts of interest.
VP Harris and President Biden were sworn in on January 20, 2021. This marked the beginning of their four-year term serving the United States.
Image Credits: The White House
---
Suggested Reading: 12 Robust Quotes by Kamala Harris to Inspire Us As Women