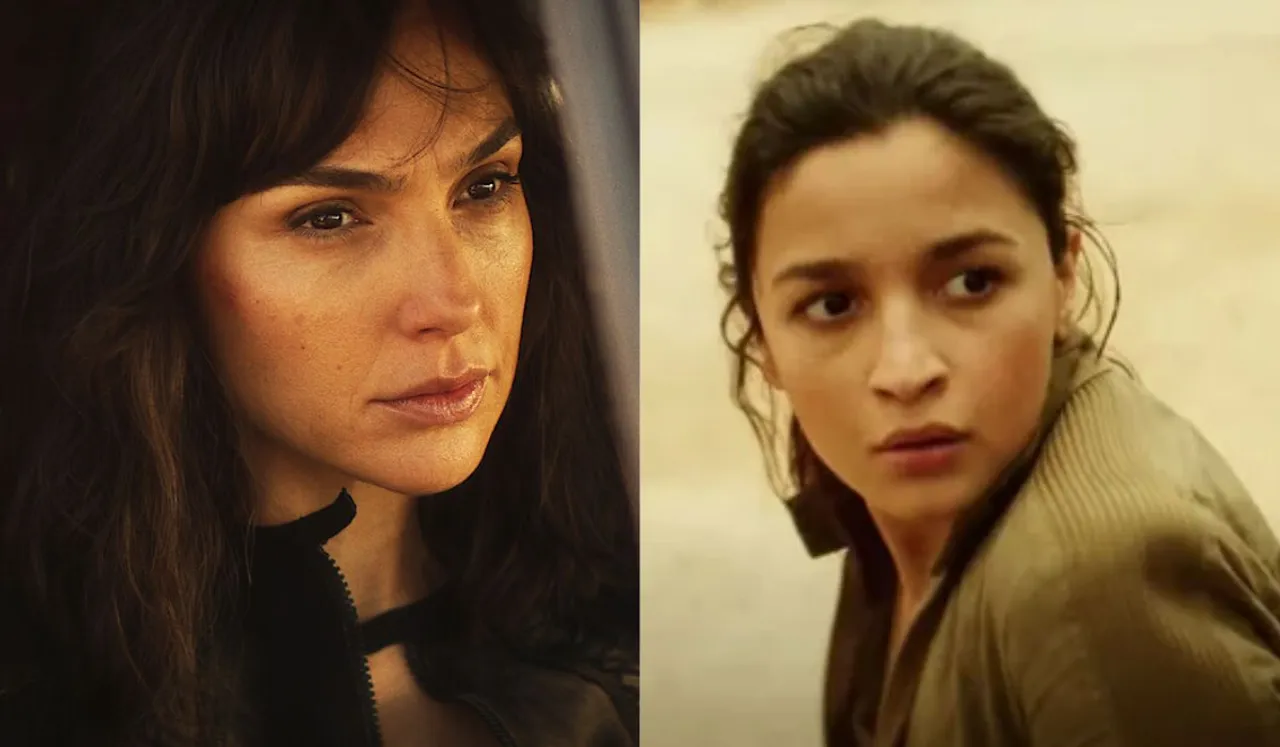 Much anticipated Heart Of Stone is now out on Netflix. While netizens have given mixed reviews for this American spy thriller, they are thrilled to witness Alia Bhatt ace her Hollywood debut. 
Alia Bhatt will be seen playing a grey role for the first time. Bhatt, who has proven her versatility as an actor, has now initiated her mark in Hollywood with this film where she is seen in a tight fight with Gal Gadot's character. Let's find out what Twitteratis think about this thriller!
Heart Of Stone Twitter Review 
A top-secretive intelligence agency for the global peacemaking Charter loses its most precious weapon, The Heart, which is stolen by a 22-year-old Pune-based hacker Keya Dhawan (Alia Bhatt) who is not just behind money or power, but something much bigger that can change the world forever.
Rachel Stone (Gal Gadot) is the most brilliant spy in the agency and the only one who can stop this with another partner Parker (Jamie Dorman). Where does this run-and-chase fight between the two lead to?
This female-led spy thriller is action-packed, suspenseful, and emotionally resonant. But this is not the first time the audience is watching the plot, as many fans have been comparing it with Priyanka Chopra's latest Amazon Prime Video release Citadel with Richard Madden, where they play spies for an intelligence agency. Many fans compared the film to Mission Impossible as well calling Heart Of Stone MI's "knock-off", while some say Heart Of Stone has done much better than Red Notice which was yet another Netflix film of action-lady Gal Gadot in 2021. 
Twitterattis on Heart Of Stone
While the early reviews of the film were positively good, many fans found the plot repetitive; and others expected it could have been "much more" than what the film served in its platter for the fans. 
While many fans called out the film to be just a "one-time-watch typical Hollywood Masala", PinkVilla pointed out that the film's plot has many loopholes while others claim the film to be marred by poor writing as it fails to pay attention to many details. 
Most fans appreciated the performance of the powerful lead cast, while a fan of Gal Gadot tweeted that even she couldn't pull the film up. Most people commented that Bhatt's performance oozed confidence and shone throughout the film. 
Upon comparing the film with Mission Impossible, a user tweeted it to be a "pseudo Mission Impossible with none of the fun" Other user Tweets:
#AliaBhatt's #HeartOfStone is laboriously predictable, full of meandering twists for the sake of twists but the slick action sequences might just make it your worthwhile. https://t.co/2gFyGa7J5z

— Desimartini (@DMmovies) August 11, 2023
Some users also pointed out the critics were going too harsh with the reviews as one calls the movie "more than I thought it would be", while the other user said to the critics "Whew... chil" and many called it to be a "fun action thriller" and a "Rave". The movie is said to have won the hearts of fans of this genre as Desimartini tweeted about the film as "slick action secrets might just make it worthwhile" as Tweet read: 
Heart of Stone reviews calling it derivative of Mission Impossible 7, and as somebody that doesn't like Mission Impossible 7, I consider that a good thing oddly enough lol, maybe I'll have more fun with a movie that borrows that same concept but knows how to have fun with it idk

— Musa Chaudhry (@Musachaudhry) August 11, 2023
Heart Of Stone is helmed by Tom Harper and was released on the OTT platform Netflix on August 11. 
---
Suggested Reading: Heart Of Stone To Soulcatcher: 5 Films To Watch On Netflix In August